Hailing from the first dairy cooperative in Northern Europe, TINE SA's reputation for quality has deep ties to its history. And yet, the brand also has its eyes on the future: TINE is on a mission to become an innovative and adaptive food producer, distributor, and branding company by 2025, and TINEs CIO, Christen Rehn, identified Enterprise Architecture (EA) as a powerful tool on the path towards achieving its vision.
However, before TINE started the change of focus, they didn't have the ability to apply EA in the right manner. After some time, the organization started to understand the importance that EA introduced, but the change projects implemented were still challenging to manage, which ended up shortchanging their overall value. Christen started composing a forward-thinking team to manage this digital transformation, which is when Eirik Åsheim took over as TINE's Chief Enterprise Architect. With TINE eager for significant and strategic change, Eirik was in charge to direct the program to successfully analyze, plan, execute, and extract the benefits of digital transformation with a foothold in EA.
TINE SA: Key Facts
Norway's largest producer, distributor, and exporter of dairy products

5350 employees

Host to a collective of 9000 farms

Distributes to the USA, Canada, Australia, Germany, Sweden, and the UK

Annual turnover of $240M
The Backstory: Using Enterprise Architecture to Future Proof the Organization
To achieve this long-term vision, TINE embarked upon a digital transformation journey. This involved executing change projects along the value chain to deliver food from its cooperative of Norwegian dairy farmers to its global customer base with ease and efficiency.
To move into the future, TINE took an EA approach to execute these change projects with confidence. TINE wanted an EA program that would make its decision-making processes more strategic. They needed this to evolve and anticipate the impact of changing business processes. That way, they could easily extract benefits from that planned change.
With Enterprise Architecture, TINE aimed to:
🔓 Identify strategic areas of the business to evolve to become a more modern organization.
🔓 Understand the consequences of proposed business initiatives on its IT landscape and the prioritization and investment decisions that execute those initiatives.
🔓 Communicate with senior management and other decision-makers about how different projects will impact the organization.
Before discovering Ardoq, TINE tried out other EA tools that came up short and failed to understand the impact of change. These platforms were too rigid to offer value as the organization naturally evolved. With static data models that only presented dated versions of the business environment, TINE's EA team struggled to make business decisions that would produce the intended business outcomes.
TINE needed to update its EA toolset and architecture governance if it was going to achieve the results it envisioned. Because significant business changes require significant changes in the IT landscape, TINE needed digital-forward tools capable of securing a comprehensive overview of the IT systems it had in place and how they interact with one another and their users.
That said, achieving that level of comprehension couldn't derail initiatives to put that information to use. Organizations need a tool that can automatically keep up with a changing landscape so that their limited EA capacity can focus actively on design and execution decisions. Similarly, this data needs to be easy to understand for those approving and investing in the change projects—making the data quality and presentation just as important as the collection of it. With the proper tooling, EAs could focus their time on storytelling and discussing solutions with management rather than creative PowerPoint presentations that capture how the business operates.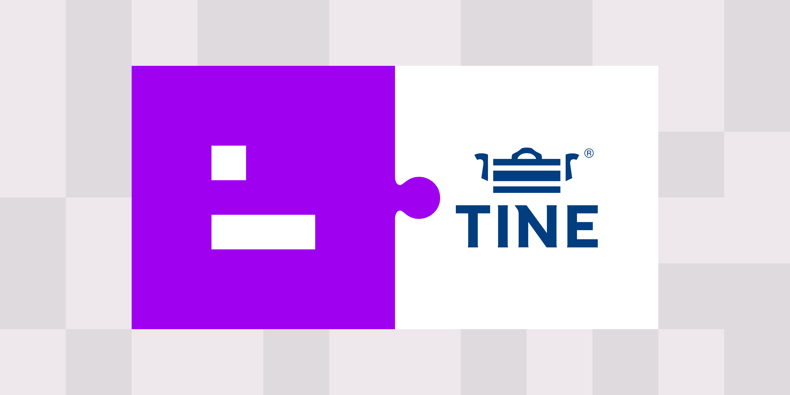 Restarting with a Solid Data Foundation
TINE realized early on in its digital transformation journey that it had a minimal overview of which applications were used and why. Without these insights, it's challenging to predict the impact of changes to that application landscape accurately. Before it could move change projects forward, TINE had to first understand the current state of its organization, from the applications in use to the people and projects using them.
"If you don't know where you're at,

then you can't know how to get to the next point."
Using Ardoq's distributed architecture function, TINE can map out its current technology landscape to understand what systems exist across the company, even at such an expansive scale. This function creates an informative and accurate data model of its organization and helps the team maintain it.
More than knowing which applications it owned, TINE sought to clarify what capabilities it had available to them. TINE started the data collection process by taking stock of its business architecture, focusing on business processes. Did the organization have the capacity to pull off the projects it had planned?
Digitally mature organizations understand that their systems' capabilities need to connect to explicit business goals in order to drive meaningful value and maximize outcomes. Using graph technology, Ardoq visualizes the relationships between applications and their business functions so that EA teams have a contextualized understanding of their value.
"We started our Ardoq journey with applications. That was the first step. Then we added processes and some people and information and integration and servers."
This was the foundation for making TINE able to do data-driven architecture reviews in the change projects driving the digital transformation. Together with an updated architecture governance, projects could now see the impact and consequences of what had been introduced, and steer projects in the right direction.
While reviewing applications, TINE also looked for areas where they could consolidate investments, which streamlined operations while decreasing spending. They could now analyze which systems fulfill the same processes, and which processes needed multiple systems to succeed.
Additionally, they asked themselves what data is traveling from each system. By taking stock of how data was being handled, they were able to intervene if necessary.
Making Data Management Manageable
As TINE's EA team sources data points for change projects, it emphasizes usefulness over completeness. Instead of tracking every possible variable within the organization's ecosystem, they focus on the ones that will influence the main pain points of the business (such as visibility, transparency, and change) and using that to drive their EA process.
Still, securing that information for an organization as expansive as TINE is no small undertaking, which is why collecting it by hand isn't practical. The time it would take to collect initially and maintain over time would be a significant waste of the EA team's bandwidth. By the time the team secures all that information, the data collected at the start of the process may be outdated and skew the results of the change project.
Ardoq's distributed data collection capabilities make it so that users spend less time establishing and maintaining data sets and more time putting them to use. Each architect in the enterprise monitors a designated IT domain that they are responsible for keeping updated. With Ardoq Surveys, data collection is transformed into a lightweight, continuous process in which system owners can enter their respective data into the system with ease. This enables the entire team to get sooner to work putting that information to use.
"The first thing you notice about Ardoq is that it seems to be more flexible and agile than [other platforms], which are more rigid. [With other platforms] their way is the only way."
Additionally, once IT systems are logged into Ardoq, the platform's automated input capabilities continuously update their data as it changes to ensure EA teams are making decisions based on the most accurate version of the company, without taxing employees to enter updates as soon as they occur.
Increasing Effectiveness by Encouraging Collaboration and Engagement with Business Leaders
TINE needed to communicate the value and progress of their EA efforts to stakeholders in a way that spoke to their priorities. Ardoq allowed TINE's EA team to do this. Ardoq enables the EA team to configure different viewpoints of their data to highlight the important aspects to various stakeholders. Those stakeholders can then make decisions and view transformation progress as it relates to their area of business. Instead of spending time explaining the different variables and how they're interconnected, EA teams can simply visualize these relationships to stakeholders so that they can sooner collaborate on how to move projects along.
"Ardoq is very data-driven and flexible in creating new viewpoints, so we're able to use it as a communication tool.

When I'm doing an architectural review with a business leader, I think: who are we talking to, and what message do we want to convey? We can then use the different viewpoints to address the things they need."
Enterprise Architecture Advancing TINE from As-Is to End Goals
Identifying which business areas to optimize is only half of the puzzle. TINE also needed help deciding which solutions would best advance them towards their business goals. With Ardoq's Scenarios, TINE can now compare current and future states to determine the EA roadmap that makes the most sense for its organization.
In addition to informing plans, Ardoq also makes sure that the initiatives TINE puts into place continue to move in the right direction. TINE is now three years into their EA journey with Ardoq. TINE has a setup for architectural reviews, ensuring that everyone can offer insights into what's going on in each division. With a continuously up-to-date overview of the organization's IT landscape and its influence on the people and processes connected to it, EA teams can assess how change projects are progressing and correct to move the project closer to target goals.
Lessons Learned
Backed by Ardoq, TINE took its EA efforts to the next level and is well on its way to achieving the modern and agile enterprise it envisions for itself. Automated, collaborative data models alleviate the burden on EA teams to accelerate the pace of digital transformation along the value chain and deliver benefits that map to business success across the organization.
While TINE's digital transformation journey is just getting started, the lessons they've learned so far have put them on the path to success. Namely:
🔑 Tools that offer quick-time-to-value are essential for getting digital transformation underway. Between employee surveys and automation capabilities, Ardoq enables TINE to collect information fast—and update continuously as it changes to maintain an up-to-date model of the enterprise.

🔑 As the enterprise evolves, flexibility is vital for effectively adapting in stride. Because business goals and circumstances change naturally over time, EA plans set in stone can stunt growth at scale. Instead, architects must embrace change and arm themselves with an EA platform that allows them to tweak and adapt their models in reflection.
🔑
Communication across the organization unlocks EA's full potential.
Whether sourcing data to kick off a change project or to relay its progress to business leaders, having the tools to facilitate communication and collaboration through the EA journey unites TINE's colleagues and helps advance initiatives faster. Especially when engaging stakeholders, Ardoq allows architects to present data through the unique viewpoints that matter to them and secure their trust.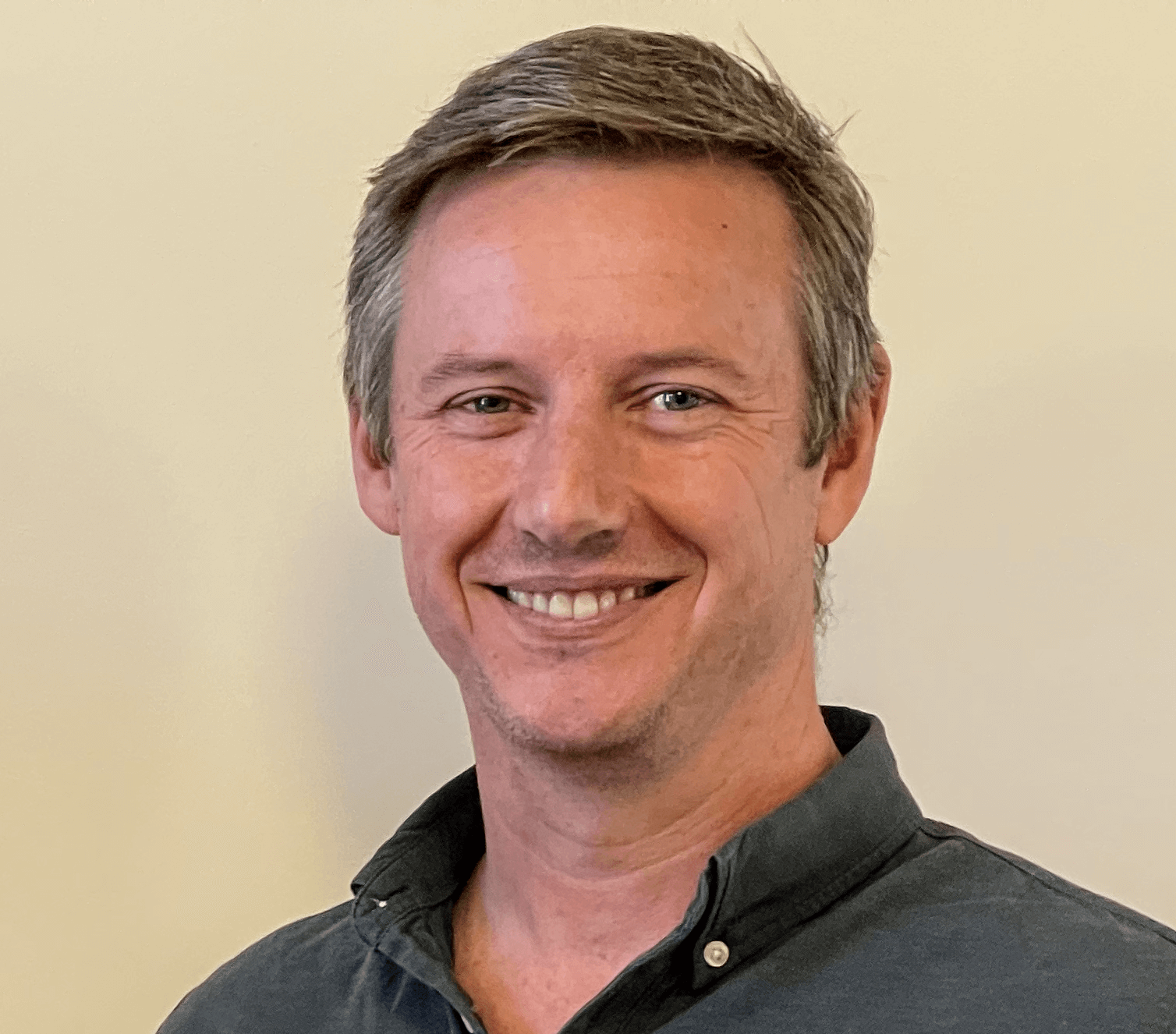 Jason Baragry
As Ardoq's Chief Enterprise Architect, Jason brings his expertise from over 25 years of experience working in enterprise architecture, from both IT and business interfaces.