Ardoq's Cloud Platform has undergone a SOC 2 (Type II) audit. The annual audit is based on the Auditing Standards Board of the American Institute of Certified Public Accountants' current Trust Services Criteria (AICPA TSC 2017). The audit report provides a third-party attestation of the organization's policies and processes relevant to security.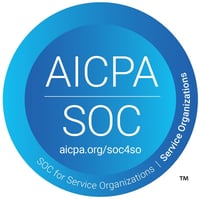 Customers and potential customers can download the full audit, and corresponding architecture and policy summaries, by contacting their Ardoq Account Executive or Customer Service Manager.
Ardoq is listed in the Cloud Security Alliance's Security, Trust, Assurance and Risk (STAR) registry. Customers and prospective customers can view our STAR Level 1 entry and access our completed CAIQ here.
In addition, Ardoq's ISMS is aligned with ISO/IEC 27001:2013.