Our customers find ever-new, amazing approaches with our platform to suit their unique needs. We learn so much from them, their challenges, and how they navigate change initiatives. We feel it's important that such knowledge is shared and preserved. From this insight came Ardoq Sessions, our very first event series where customers take center stage.
We kicked off the first edition of Ardoq Sessions in London at The Lalit, a charming boutique hotel in the heart of the city. The evening was anchored by an insightful sharing from Jay Bangle, the Chief Technology Officer of His Majesty's Courts and Tribunals Service (HMCTS) and Ryan Ashe, Enterprise Architect at PA Consulting, on how they're innovating and leading the way in public sector transformation. This was followed by a walkthrough of what's in the pipeline for Ardoq's development by our Product Strategist Edward Granger.
HMCTS in a Nutshell
His Majesty's Courts and Tribunals Services is a large government agency in the UK, administering 4.5m legal cases annually across England and Wales with a workforce of over 17,000. It is now undergoing a £1.3 billion transformation program to modernize the justice system to work even better for everyone.

Jay and his team oversee the organization's technical strategy, architecture, and innovation. They work to improve access to justice through new digital services to their users, increase efficiency through the elimination of paper files, lower costs through centralized services, and the automation of processes.
"We're a large organization, one steeped in history, and one that is undergoing the largest transformation of its kind anywhere in the world. With the level of change and activity going on, we needed a new way [to navigate change]. Spreadsheets, PowerPoint, and tools that didn't talk to each other weren't really cutting it." - Jay Bangle, CTO at HMCTS
PA Consulting in a Nutshell
PA Consulting delivers end-to-end innovation for their clients. They are experts who enable leaders in eight different industries, including public and government services. They teamed up with HMCTS to help transform the court system to offer a 21st-century service.
Challenges and Opportunities in Public Sector Transformation
Jay very succinctly summarized their entire goal and vision with Ardoq:
"Bring all of that disconnected and single use data together to create a single source of truth, maintained by experts across domains and accessible to the entire organization, supporting better decision making through data." – Jay Bangle
With this overarching mission in mind, here are just a few of the challenges they've managed to tackle in the last year with the help of our data-driven Enterprise Architecture tool:
1. Overcoming Disconnected Data and Data Capture
Previously, like most organizations, HMCTS was struggling with many time-consuming data entry processes, spread over lots of single-use documents. This presented a heavy risk because when people left the organization, there was no clear handover or centralized point for this data to be preserved.

HMCTS has transformed how it captures data across the organization using Ardoq Surveys, which are simple, intuitive web forms, with questions tailored to different audiences across multiple domains of the organization, enabling consistent and simple data capture.
To visualize this data, they use Ardoq Presentations. Designed to answer a question or a set of questions about the organization, from organization charts, business capabilities, application portfolio, reference architecture, business services, and value stream mapping to strategic planning, workforce management, risks, and more. The whole organization can consume the information they need at the click of a button, with the confidence they're looking at the most up-to-date picture driven through Ardoq Survey engagement, the heartbeat of their digital twin.
Jay's vision of a Digital Twin of HMCTS is becoming more of a reality every day, and all of this is managed by just one administrator, Ryan, covering over:
1000 contributors, maintaining data through Surveys and visualizing data through Presentations
150 core users
116 Presentations
89 Surveys
2. Innovative Solutions in Unlikely Departments
Before Ardoq, the recruitment process in the Digital & Technology Services (DTS) team was done with Microsoft Forms and spreadsheets. This process was not scalable, lacked insight into people, and did not capture valuable data from conversations or individuals involved in the hiring process. They lacked a modern HR tool but are intuitively filling the gap with Ardoq.
With a very creative use of Broadcasts and Surveys, they were able to speed up, streamline, and align all the individuals involved in the recruitment process. Broadcasts empowered them to automatically direct tasks to the right people at the right time. They could compile critical data so that decision-makers along the way had just one place where they could find all the information they needed safely stored in Ardoq. Drilling up, they can also get insights into how the organization is pacing compared to the headcount and roles needed for their target operating model, allowing recruitment efforts to be focused on the vacancies that matter most.


3. Improved Strategic Planning
Ardoq helps HMCTS see the big picture that none of their existing tooling could do. The broader perspective allows better leveraging of the expertise within the organization, helping to identify opportunities for better deployment of resources or risk management. Now HMCTS can see their strategy in context, with dependencies and impacts, from their vision down to strategic objectives and initiatives. They can begin to answer questions such as: what projects are delivering their initiatives, what the product roadmap looks like, what the strategic risks are, who the owners are, and how they are being mitigated. They also have the equally important ability to question existing projects that don't deliver toward strategy.
Ardoq makes it much easier for them to prepare for planning cycles within the organization and in upward reporting, enabling the organization to make better decisions.
3 Top Tips From Their Transformation Journey
In their year with Ardoq, Jay and his team have many valuable universal learnings that can be applied in other organizations looking to begin or improve their transformation initiatives.
Start Small
Don't be overly ambitious. Start small, showing value, and build incrementally to expand the picture you have of the organization in Ardoq. Each domain in your organization may have a specific end goal they'd like to reach, whether that's better management of people, or a view of strategy and how it's impacted by applications, systems, and projects.
Take Energy and Refocus It
People may be doing tasks today in spreadsheets, PowerPoints, wiki pages, or other tools. HMCTS made it the absolute rule that Ardoq wouldn't add more to people's jobs but replace something they should already be doing.
Don't make Ardoq a repeat or duplication of your processes. Instead, take what your people are doing today, ensure a consistent approach, and show them the benefits of Ardoq. Show them how sharing that data across the organization can greatly value their role and the other teams.
Put in Only What You Need for a Purpose
For now, HMCTS has avoided going deeper into technical business architecture and modeling processes. They focus on capturing a strong foundation for their business architecture before they delve deeper. Their stance is only to model something if it can be maintained and brings a clear benefit, like helping to drive specific decision-making. Ensure that anything you document and model checks these two critical boxes. Otherwise, it's wasted effort on something unsustainable that will likely age out quickly.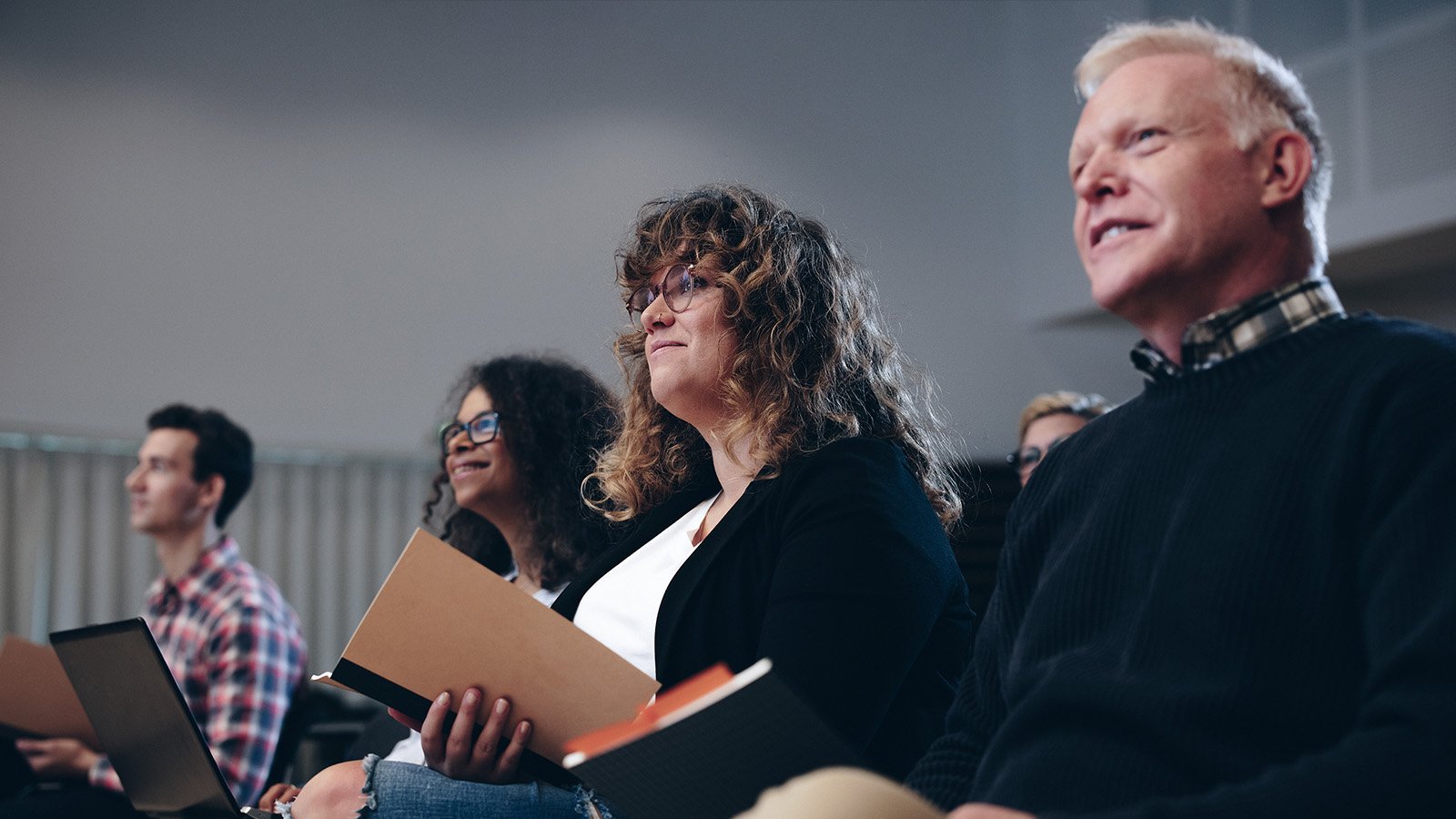 Q&A for HMCTS
Q: How did you democratize the process and bring people with you on this journey?
It's been helped greatly by our absolute rule of not adding to anyone's job but replacing something they're already doing or should be doing. This is where the process generally fails in other organizations.
We also make sure that the right person is responsible for the things we're asking for. The product manager or application owner's job is to maintain the information about the product, understand what the product is doing, what the roadmap is, and the business need of it. So, all we're doing is saying can you please maintain that information here and we'll work with you to improve it.
We're also very open to feedback, we get feedback all the time and quickly take it on to make things run smoother for everyone. We're just shifting existing processes into Ardoq and making it very clear that this is part of everyone's job responsibilities, not an additional ask.

Q: How much are you mastering with Ardoq, how much are you taking from elsewhere?
All of it's mastered in Ardoq. We don't have a spreadsheet we import and re-export. If we do something, Ardoq is the master. The rule we have is only to take data that's valuable, that we can use, and that we're going to keep alive. At the moment we've been very much focused on mastering data from humans via Surveys, moving away from what's in people's heads and what's in spreadsheets because to me that's the biggest risk. The next step is to start bringing programmatic integration in for proper digital twin thinking.

Q: Is there something substantially different about the digital twin and EA for you?
There's a huge difference in that we're trying to understand the entire organization. EA has business elements, but ultimately, it's very tech-focused. I am the CTO, it's kind of my job is to be tech-focused but ultimately, I'm seeing this challenge, and I'm seeing all of this wasted energy and time, and a tool like Ardoq enables us to fix that. So we do try to avoid the term Enterprise Architecture, especially Enterprise Architecture tooling because of the perception it has across the rest of the organization, of being very tech-focused tooling that is disconnected from business objectives.


The Road Ahead for Ardoq
We closed off the evening with a sharing by Ed Granger, Ardoq's Product Strategist, on the new features we're rolling out in the not-too-distant future. Our customers know that we approach product development as a dynamic two-way process with them, looking at what is being asked for and what we predict will be needed. We also tackle things on an ongoing basis, keeping development agile.
Taking in all the feedback and insights, we've landed on some guiding themes for upcoming development that we see as driving the evolution of EA as a whole as well:
Quick Time to Value With Ardoq's Guides
Our potential and current customers want to get going fast, to load Ardoq with a clear mission and approach to realize value as quickly as possible. This is why we have an internal team of experienced EAs doing the homework and compiling best practice guides that cover out-of-the-box methodologies for different missions. These modular guides are designed to help organizations realize value incrementally.
In the beginning, we developed more traditional use cases like Application Portfolio Management. We are also considering more diverse missions that touch on organizational design, cloud migration, and potentially modeling ESG sustainability. Our highly anticipated and upcoming release to watch for is an updated, more robust bundle for Strategic Planning and Execution, how to model top-level organizational strategy and objectives.
Embedding EA in the Wider Organization With Ardoq Discover
EA drives value when it drives business and IT outcomes. For this to be possible, it has to be embedded in the greater organization and not within the EA function. This has implications for UX that traditional EA tooling doesn't really take into account. We launched Ardoq Discover earlier this year as our approach to embedding EA in the wider organization. Soon, we'll also launch Dashboards in Discover as well so that executives and non-EAs can access performance views of the data that will help them with decision-making and tracking.



With more people interacting with the data, governance becomes even more critical, so we have introduced Configurable Roles and Privileges to allow organizations more control over functionality access. We have started by introducing the Discover privilege to give you full control over who has access to Ardoq Discover. We'll continue to add more privileges which along with content permissions will allow organizations to tailor an access system to their exact needs. With permissions, you can grant users access to specific content and manage the actions they can perform on a particular asset, enabling you to grant the right access to the right stakeholders.
Turning Complex Connected Data Into Insights That Drive Outcomes With Improved Views
Data analysis is simplified now in Ardoq with the new Relationships View. It allows users to connect large (and small) data sets in a way that is understandable to non-technical users across the organization. It is a powerful tool that enables the viewer to navigate complexity visually, easily identifying data gaps and improving decision-making.



Q&A for Ardoq
Q: Any plans to add Wardley maps or tech radars to the views in Ardoq?
We're still at the prototyping and research stage so we don't have a hard timescale but we are considering releasing something that is a more generic visualization that gives you the ability to control layouts either manually or by using some kind of logic like a tech radar.
Q: Has Ardoq considered releasing a mobile version of the tool?
No, but it's been heavily discussed. For now, we see it as too much of a stretch. We know that some EA vendors have mobile apps and what they've typically done is to strip down functionality to something specific, like surveys perhaps.
However, we'd be very keen to know what kind of functionality customers want to see in a potential mobile app. It's a question of what users want to do on mobile because screens are small and architecture is big.
That's a Wrap, for Now
It was a fantastic evening where many like-minded technology and transformation leaders connected and shared. We're thrilled about the warm response this event received. Here's to many more Ardoq Sessions!

Watch this space for our detailed deep dive into HMCTS' journey and their unique approach with Ardoq. Sign up for our newsletter to be the first to know when it's released.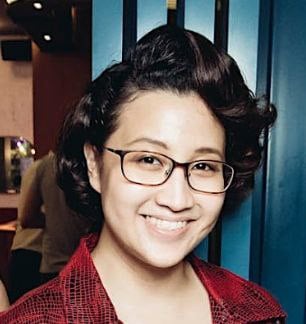 Deborah Theseira
Deborah is a Content Specialist at Ardoq. She wields words in the hope of demystifying the complex and ever-evolving world of Enterprise Architecture.