Wherever your organization is on its cloud migration journey, this checklist will help you answer the most critical question business leaders face in their application modernization process: Is my cloud strategy connected to (and delivering on) business goals?
Application modernization developments and requirements are moving fast. While the move to the cloud has been a critical part of cost-saving initiatives in years past, solid cloud strategies are also key to enabling an organization's go-to-market and customer-centric business strategies.
With these elements in your pocket, you can confidently ensure that your cloud strategy doesn't live in isolation, but as an interconnected part of realizing your business goals. Let's get started on the checklist for cloud migration.


1. Start With a Future-Ready Approach to Application Portfolio Management
Application Portfolio Management (APM) is the cornerstone of all digital transformation projects. APM is a systematic process to engage and drive change. With it, a company can build dynamic, actionable roadmaps of the IT portfolio that scale using Enterprise Architecture.

A mature approach to application rationalization and management will help you to:
Gain a comprehensive overview of all your applications and who owns them
Know where you can save money but also where you should invest as you migrate to the cloud
Manage the impact and risk as you rationalize and modernize
Assess what is cloud-ready and, crucially, what is "cloud-optimal"
While most businesses on their cloud migration journey are doing some of this with varying degrees of confidence, digitally-forward organizations understand that the critical factors lie in how their application management efforts can scale and connect to the rest of the business.
A mature approach harnesses automation, collaboration, and flexibility to your architecture. This means less time spent managing complex data and more time engaging with stakeholders across the organization and connecting insight and roadmaps to important business goals.



2. Add People and Capabilities to the Picture
To connect your cloud migration journey to the rest of the business, you need to step away from seeing your application portfolio as an isolated function of the organization. You need to instead understand who and what each application is connected to.

Business Capability Modeling (BCM) in Ardoq allows you to:
Know the full capability model of your organization
Understand the level of maturity (and differentiation) of your capabilities
See how capabilities will be implemented and which are at risk within your cloud strategy
Know the potential cost and complexity in terms of my capabilities when migrating to the cloud (or any other digital transformation project)
Data-driven and flexible Enterprise Architecture allows you to get this insight at scale and at speed, in a way that's easy to communicate across the organization. Instantly map capabilities and integrate with information sources that already exist. This makes it possible to turn your data into automated visualizations which will help you turn the complex spaghetti monster of your organization into the actionable roadmap you need to deliver.

A capability perspective gives your cloud journey business context and allows you to move complete capabilities to the cloud in unison, instead of sporadically modernizing potentially low-impact applications.
🔑 Learn the 7 Steps for a Successful Cloud Migration Strategy.


3. Understand and Connect With Multiple Perspectives Across the Business
Once you have gained an overview with APM and have added people to the picture, next on the cloud migration checklist is to understand how they all fit together. An interconnected cloud strategy means a collaborative approach to your architecture that engages the right people at the right time across the whole business.

Throughout each step of your cloud migration journey, you need to be able to:
Ensure you have the most accurate data
Understand the who, what, where, and how of all your applications
Align with key business goals beyond the IT organization (using context-driven visualizations to filter the complexity).
Critically though, it's also about feeding back the relevancy and insights of your cloud migration process to all your key stakeholders, with their perspectives in mind. This will turn your strategy from an isolated project to an interconnected value driver that the whole organization can understand.

To achieve this, you need to integrate your communication and data-collection efforts seamlessly with your architecture roadmap. Engagement-focused tools give you agile and automated governance workflows so you can make decisions based on data you can trust. Ardoq gives you the power of automated, dynamic visualizations that are easy to embed and share where your colleagues already are.


4. Collaborate on and Compare Multiple Future Roadmaps
You have your IT portfolio, people, and capabilities (and potentially all of your processes) mapped out. Now on the cloud migration checklist, start to measure the real impact of your cloud migration roadmap on some of your most important business goals.

But what about knowing how your cloud strategy will impact the business goals in the future?

If the years after COVID-19 have taught business leaders anything, it's that nobody can predict the future. We now have the tooling to help us plan and prepare with more data-driven confidence than we had before the pandemic.
Ardoq's Scenarios allows you to quickly create, compare, and simulate the impact of change based on data and market-leading collaboration.
As you manage your cloud strategy, you can branch out multiple roadmaps at scale with full analytical support for cost, complexity, and time. This means decisions can be made in sync with your ever-changing organization.

5. Be Ready to Scale With Flexibility and Automation
Cloud migration is not a one-time checkpoint on your modernization checklist. Your handle on and utilization of your interconnected cloud infrastructure needs to scale and mature alongside ever-changing business goals.
Which tooling and approach you decide to use to manage this journey is what will determine how agile and future-ready your organization will be.
For successful ongoing management of cloud migration, your tooling should allow you to answer:
How can I easily add more business layers and relationships to

this

picture?
How can I connect and understand how migrating to the cloud impacts everything from processes, to people, to strategies and more?
How can I keep my data as relevant and up-to-date as possible, quickly and confidently, within an organization and industry that's constantly in flux?
How can I easily integrate the data, tooling, and communication platforms we already have?
How can we spend less time managing data and more time planning and preparing for multiple futures?
These are the questions other digitally-forward businesses are asking during their cloud migration journey. Going through the checklist for cloud migration can help answer these questions.

Cloud Migration Checklist Summary
Key Takeaways:
1. Nail the foundations & be ready to scale: With a future-ready approach to APM.
2. Understand exactly what and who each application is connected to: By connecting people and capabilities through BCM.
3. Connect with and align goals with the rest of the business: With engagement-focused Enterprise Architecture tools.
4. Prepare for multiple potential scenarios: By branching your roadmaps with Scenarios.
5. Prepare to scale with the industry's most flexible and visionary Enterprise Architecture tool.
Planning is everything in cloud migration. See how Ardoq's seven steps can ensure successful strategic planning. Get started today: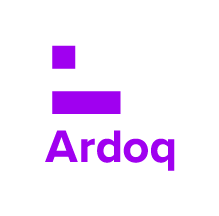 Ardoq
This article is written by "Ardoq" as it has multiple contributors, including subject matter experts.