The success of any change project depends on one factor more than anything else: people.
More and more, we're seeing the impact of teams being able to effectively map the critical people in their organizations and connect them to their areas of expertise, the products they own, the systems they are responsible for, and the projects they are running.
This allows you to target communication and generate insights around any change initiative in a new and powerful way, without needing to spend weeks figuring out who might be impacted.
At Ardoq, we're taking this even further. Now people are included in all of our best practices, out-of-the-box integrations, and with the ability to leverage data to drive powerful workflows and personalization.
🖼️ Engage Your Most Powerful Source of Data: Add People to the Picture
There are many benefits to capturing people's data directly into your architecture. Some are related to building stakeholder maps, others for analysis and impact prevention. One unique benefit when using graph technology in Ardoq is that you can generate personalized experiences based on how your colleagues are connected to different things--at speed and at scale.
Gain More Powerful Data Analysis:
We see that many that include people in their architecture do so to enrich their data and better manage impact analysis.
One of the first steps to achieve this is to connect the key people to their areas of expertise. This may be a motivation to build a capability map, enrich an existing one, or even create a knowledge graph to better manage resources on projects and strategic analysis.
Another way you can enrich your data is by capturing ownership or responsibilities. This is where you can really start to improve your impact analysis. For example, if you have product owners connected to your product portfolio and the products are connected to your applications or technology, then with graph analysis you can easily identify and notify those owners of potential risks or maintenance issues which impact them.
The ability to consider people in your impact analysis allows you to get ahead of the typical delays in enacting change and to reach out to the correct stakeholders early in the process of planning critical projects.
Utilize Expert Networks:
The second main benefit in capturing people is the ability to facilitate collaboration. We have seen people using our innovation and ideation management best practices to gather ideas, areas of interest and areas of expertise.
In doing so, they can connect quickly to see who their innovation networks include and what they care about most. Just by connecting the ideas to current and future capabilities, you are able to evaluate the ability to realize this opportunity and put those best positioned to execute in contact.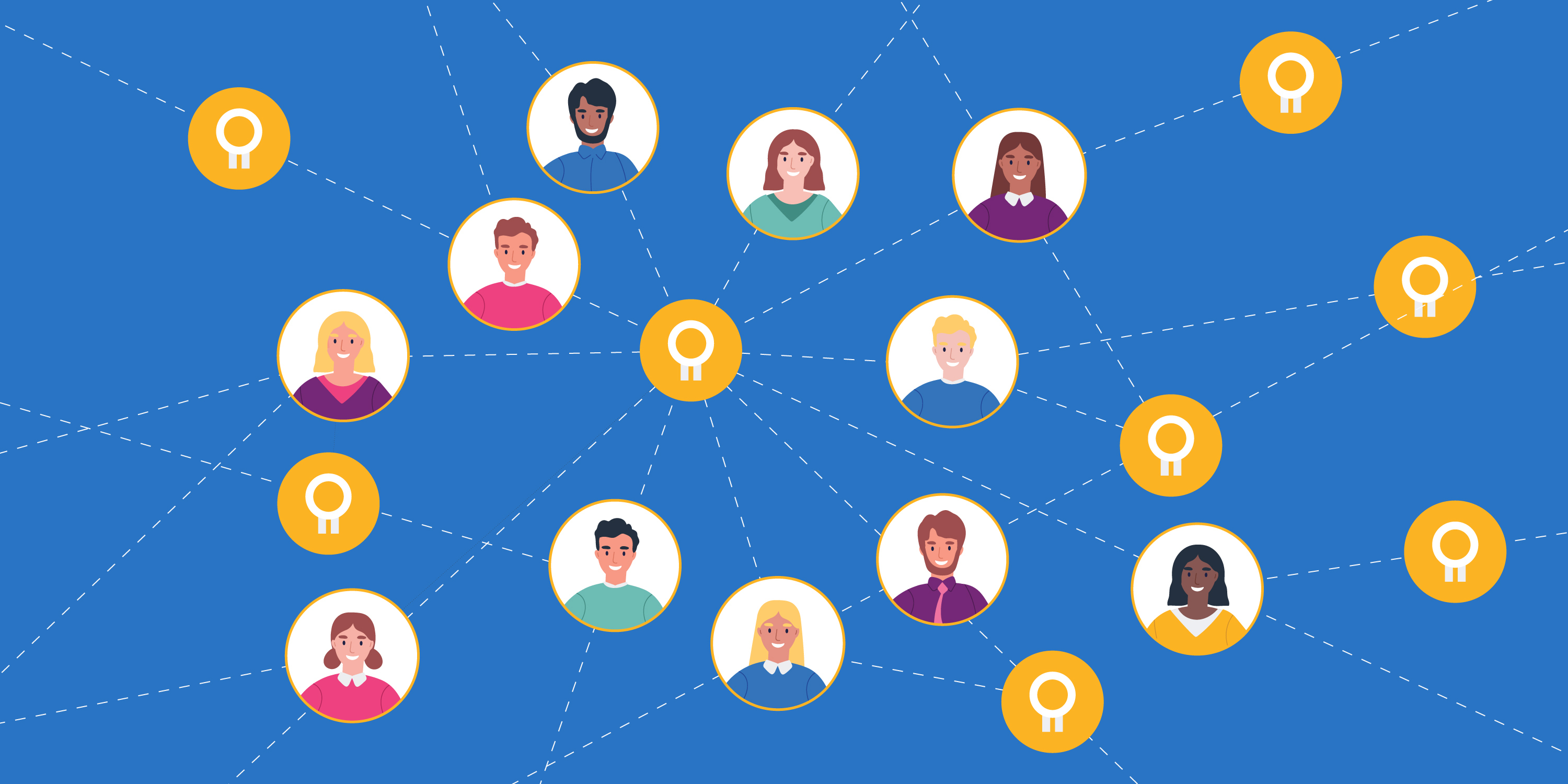 The same type of early expert networks arise when connecting projects and project owners to the areas that are impacted. When two projects are working towards the same technology, process, product, etc., they can easily see others that may be impacted before changes are implemented instead of waiting to find out that their target has moved.
Generate Effective, Personalized Experiences:
The final and most unique benefit to including people in your graph is personalization. Ardoq has built a flexible platform to tackle nearly any type of change. In doing so we realized early on the need to engage a diverse group of stakeholders all with unique requirements and expectations. We are now starting on a journey of providing personalized experiences for users based on how they are connected to the data.
The first step in this effort is Broadcasts. Broadcasts is Ardoq's graph-powered workflow management system to send personalized surveys, reminders, alerts, and messages based on a user's connectivity to the architecture.
With Broadcasts, you can automatically tailor outreach for data collection based on a person's areas of responsibility or expertise and triggered by events, conditions or time. In addition, you can notify different stakeholders when things they care about arise.
Some of the ways organizations are utilizing this tool:
Notifying compliance managers of new personal data usage in processes or applications
To notify product or service owners of interruptions to their domain due to outages, both planned and unplanned
Send a simplified questionnaire to application owners for quarterly reviews
Send simplified surveys to department managers to understand their dependencies on different technology and applications
⚙️ Use the Systems and Data That You Already Have
This all sounds very promising, but you might be asking yourself "People come and go from the organization all the time; How can this be maintained without extra work?"
With Ardoq, adding people to your models can be done easily through Integrations and your own Single Sign-on solution (SSO). This means the information will always be kept up-to-date and leveraged into your models, with no extra work to populate and modify your architecture.

Did you know Ardoq integrates with all the major SSOs?
💡 Key Takeaway: People Are Key Components. Put Them Into the Picture.
With Ardoq, you're able to effectively map people in relation to their expertise, products, systems and projects.
A tailored approach to collaboration leads to more engagement, buy-in, and project success. Using graph technology allows you to automatically create personalized experiences based on live data.
Your ability to utilize people in your modeling needs to be able to scale at speed alongside the rest of your changing organization, which is why data-driven and flexible tooling is essential.
You are also able to get ahead of delays in your change projects and connect with the key stakeholders much earlier in the process.
People are the most essential component of organization and being able to engage effectively with your experts is what will make or break any change process.
➕ How to Add People to Your Architecture and Create the Most Impact
Ian Stendera
Ian is Ardoq's VP of Product. A multi-talent, he's worked at Ardoq since 2014 and has built several teams across the company.