When your company reaches a stage of digital maturity, it's time to reassess how you are managing your application portfolio (to keep track of all of the applications, systems, and software inside of your entire company). The name of the game is "quality over quantity." Translation: you want the best tools that will last the longest.
The challenge is that IT is constantly changing. On any day, you can get an avalanche of new requests, offers, and demos for the latest software (from your stakeholders and keen vendors alike) that promises to solve all of your IT needs and more. That's great and all, but there are pitfalls that come with that.
Companies can fall into a habit of spending - and collecting - more and more of these apps and updates. When this happens, you end up with a vast, complicated network of patched-together IT programs that's expensive, inefficient, and potentially leaves you vulnerable.
It's time for a little application cleaning.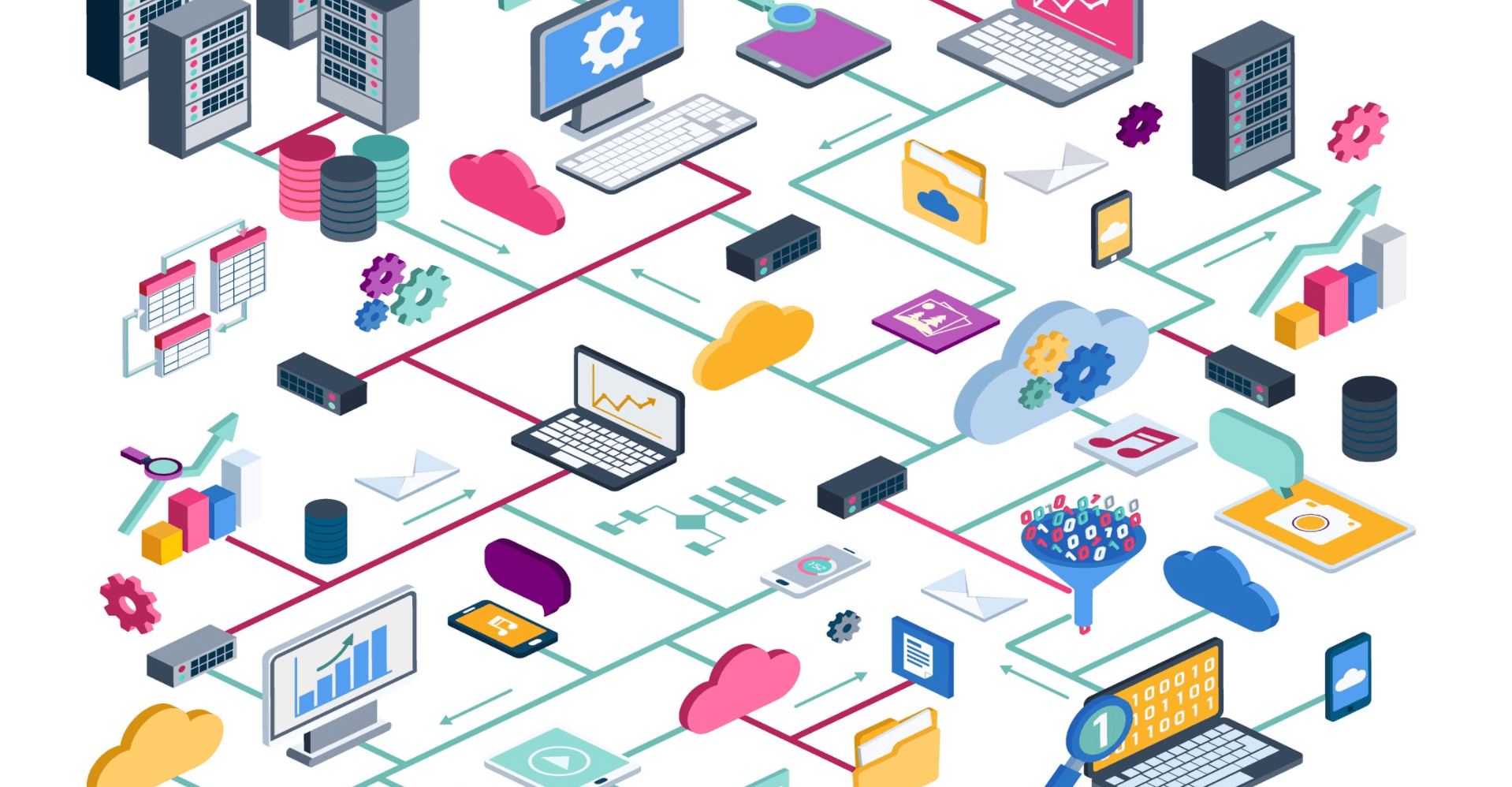 So, What is Application Portfolio Management (and Why Do We Do It)?
An Application Portfolio Management (APM) initiative, in a nutshell, is an outline of all of your organization's apps and IT tools, which provides excellent insight into what you have to work with. It's like cleaning out your closet, sure, it sounds boring, but it needs to happen. Here's why:
✅ It provides an overview, analysis, and perspective of all your apps and programs
✅ It lets IT managers identify underperforming IT applications (which can include "dreaded" legacy applications)
✅ It enables IT managers to standardize the technology which drives an organization
✅ It provides a roadmap for future IT transformation
Bottom line, APM allows you to use your time working with your IT tools instead of wasting your time working on your IT tools.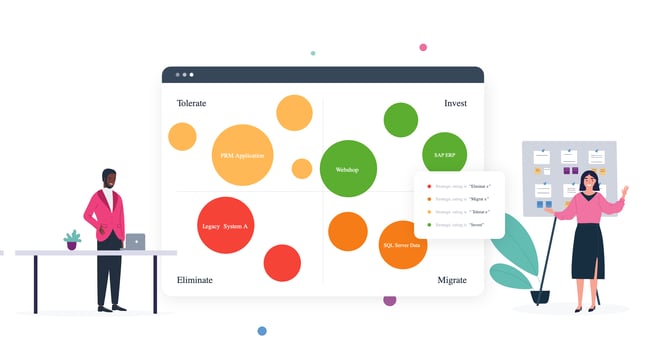 Getting started with managing your application portfolio
The following steps might sound straight-forward or "obvious", but making sure you start on the right foot with APM is the best way to make sure your initiative is as efficient and effective as possible.
🚀1.
Define the "why" and "with who."
The overview and perspective that APM initiatives provide is beyond valuable, but that value can be hard to realize without a clear-cut objective, to begin with. In other words, why are you doing it?
- Are you looking for cost-cutting opportunities?
- Are you trying to increase your organizational agility?
- Are you trying to standardize your tech?
- Are you conducting application rationalization?
The next question is with who will you be working with? Or "who will this APM initiative affect"? It's a critical question when you have multiple departments and teams that use multiple apps and tools in an organization's application catalog.
So, reaching out to the various application managers, department heads, and stakeholders should be at the top of your to-do list. That way, you can get critical input when you start the work of managing your company's application portfolio.
🚀2.
Show the "how."
Does it sound like we skipped ahead a few steps? Don't worry; all will become clear.
We mentioned that these kinds of initiatives usually affect multiple stakeholders. So, they will need as much transparency as possible, i.e., they'll want to know what kind of insight application portfolio management will determine and how these insights will allow them to be more effective in driving decisions.
Long story short, this step involves using dummy data to thoroughly explain the APM initiative's entire process to your stakeholders, from start-to-finish. Bear in mind that this wouldn't involve any actual current data.
The goal is to show your stakeholders exactly how you would get your overall assessments. By doing this, your stakeholders will have a better overview of what you're trying to accomplish with this initiative.
🚀3.
Provide the "what."
If you made it this far, you got past what is often the most challenging part, i.e., justifying the need for, demonstrating the process of, and presenting the potential outcomes of your APM initiative. Now comes the fun part.
First, you're going to want to get the most comprehensive overview of what you're working with. The best way of doing that is by dumping all of your application data into one neat pile. But this can be a bit of a chore, especially if your IT department isn't the only one running the show (Looking at you, Shadow IT).
Because digital applications are so deeply embedded into every corner of an organization, getting this information will require a combination of importing data and crowdsourcing.
A potential benefit of this data collection is that it can strengthen relationships between teams. It's often the case that multiple teams within an organization use the same apps or subscribe to the same IT vendors (plus, through these steps, you might discover some other surprising insights along the way).
These are the first three steps you need to take to start your APM initiative. If you want to learn how to take full control of your IT legacy, download our free in-depth guide: 9 Steps To Application Portfolio Management.
The Rewards of Mature Application Portfolio Management
We can all admit that a periodic "spring-cleaning" is necessary, even if it often gets thrown to the bottom of our to-do lists. But how your organization will flourish with properly implemented APM can't be ignored:
💪 By phasing out under-performing apps, it can allow you to save money that can be better spent elsewhere;
💪 It can be done, and provide actionable insights, quickly;
💪 Since there are overlaps on who uses these applications, it can cultivate engagement between different departments, stakeholders, and/or vendors.

Are you ready to focus your investment where it matters most? Talk to one of our experts and discover how Ardoq is driving Application Portfolio Management (APM) success for companies like yours.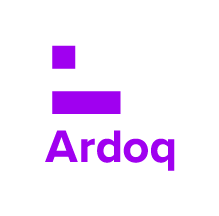 Ardoq
This article is written by Ardoq as it has multiple contributors, including subject matter experts.