Change can be painful, expensive, and time-consuming. Having moved from a start-up to a scale-up, Ardoq also has firsthand experience with the challenges of change. Ardoq has developed Guides for making change swift and profitable by combining our experiences with what customers have shared about their growing pains.
These Guides help address one of the key challenges all organizations face: how to get enterprise transformation initiatives moving and delivering value as quickly as possible.
Guides to Help You Deliver Value Fast
There are 2 critical objectives we kept in mind when creating these Guides: swiftness of execution and delivering tangible value to the business.
Speed is key because businesses need to be nimble and adaptable to stay ahead in the digital age. Months sunk into a change project means time and resources that could have been reallocated to innovation or growth to stay competitive. We have seen that generally, Enterprise Architecture teams could take anywhere from 6-9 months to develop a business capability model while a team equipped with our guide and platform could undertake this in 2-3 weeks. That's less than 10% of the time.
Tangible value is yet another key differentiator for these Guides. Rather than documenting generalized approaches to broad domain areas, they zero in on specific business problems. This focus helps Enterprise Architecture teams better explain the value of digital change projects and convince key stakeholders such as their CIO.
Formulated Around Real Business Problems
Digital organizations of today face tough challenges such as:
How to implement reliably and easily in multiple instances
How to deliver value fast to the business
How to hasten time to informed, data-driven decisions
How to engage stakeholders across the organization
Combining years of domain expertise with customer feedback, the Guides encapsulate our best practice approaches to solving specific business challenges or achieving specific business outcomes. The Guides span multiple domains, with ongoing research and development to evolve and expand them to meet the needs of organizations in a timely and relevant manner.
Explore an overview of all the Guides we currently offer:

Application Portfolio Management
Most businesses map out their application portfolio as the first step in building out their enterprise architecture. This foundational area sets them up for success in more advanced change initiatives. Guides under this domain include Application Lifecycle Management, Application Hosting, Application Integration Management, and Application Rationalization. These Guides help with governance, strategic cost cutting, implementing new capabilities, or facilitating cloud migration by equipping you with insights and control over your applications.
Real business problems Application Portfolio Management Guides can help you with:
No overview or roadmap for applications to understand systems that are being retired and where to invest
Lack of control over budget and vendors within IT spend
No oversight with where applications are hosted, incurring high risk to potentially critical systems
Learn more about how Application Portfolio Management can help your organization reduce IT costs.
Business Architecture
To understand how the business and IT is connected, an organization needs to look into how its people, process owners, and IT solutions are interconnected. This knowledge helps develop a common language between business stakeholders and the Enterprise Architecture team, putting a business lens on the technology that makes things possible. Guides under this domain include Business Capability Modeling and Business Capability Realization. These Guides help with understanding how the business truly operates, facilitating collaboration between business and IT to better manage costs and risk as well as enable strategic change.
Real business problems Business Architecture Guides can help you with:
No unified way to evaluate and communicate performance across the business and IT
Lack of understanding of how the business operates in practice
No documentation on who are experts in the organization for its key capabilities
Learn more about defining your business capabilities.
Strategy and Objectives
These Guides seek to enable digital business execution, providing insight across interconnected, dynamic information to support change and transformation. They aid organizations in coping with and performing continuous change on a daily basis while navigating a complex business and IT landscape. Part of this process involves defining and documenting the organization's strategy and KPIs, connecting them to the operational and technical aspects that are documented in the other Guides. This way you can fully connect company strategy and objectives through operation capabilities and processes, to the technical implementation in applications and infrastructure.
Real business problems Strategy and Objectives Guides can help you with:
Disconnect between operational reality and organizational strategy
Difficulty in breaking down high-level objectives into specific ones relevant to the rest of the organization
Lack of clear means for evaluating projects against priorities across portfolios
Learn more about how Enterprise Architecture can be a strategic tool in the digital organizations of today.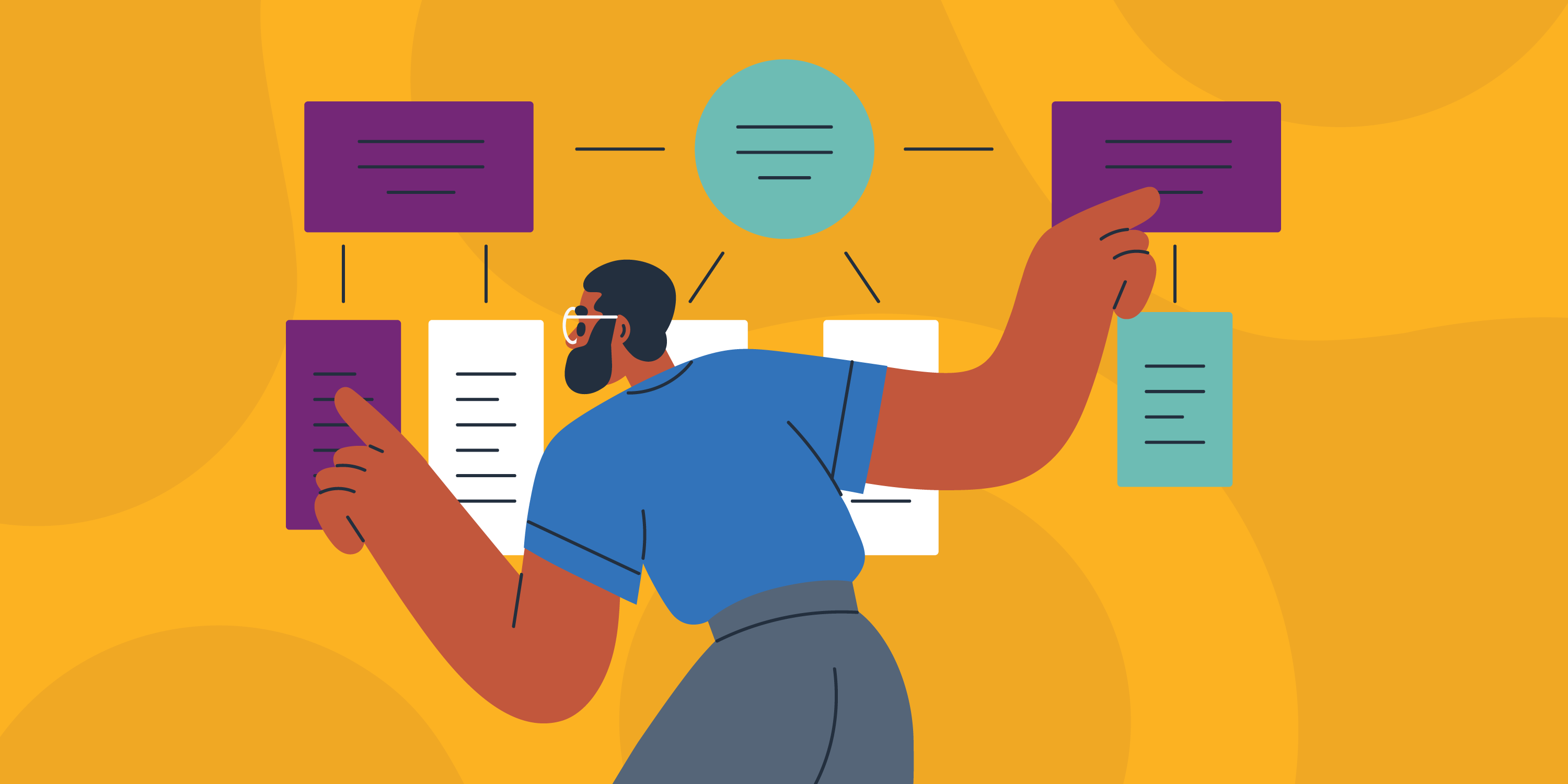 Some of the Guides straddle more than one domain area, forming the foundation of knowledge needed to progress with other high-level objectives.
IT Cost Management, for example, helps organizations understand the real technology cost of running a business and the sources of those costs. With this insight, an organization may avoid poor decisions about cost-cutting, decisions that can negatively impact capabilities and daily operating efficacy. Information that is up-to-date and trustworthy forms the foundation for effective decisions about how your business should operate within IT. Without this foundation, it will also be difficult for a business to progress to more complex cases that require this basic cost insight.
Infrastructure Technology Lifecycle Management solves another fundamental case for maintaining effective IT operations. It helps organizations get an understanding of the technologies they have and plan proactively for retirement and replacement. This then prevents future inefficiency, reducing the risk of failure and unplanned over-expenditure.
What Goes Into Each Guide
Each guide has 2 core parts, the recommended approach for solving specific problems including step-by-step documentation on utilizing these techniques, and pre-built assets for organizations to adapt to their needs. The pre-built assets cover all the possible modules within Ardoq that a user can leverage for swift execution, including predefined metamodels for structuring your data, templates for integration and import of data, surveys for data collection, workspaces, and much more.
Our Guides provide thoroughly tested "recipes" and recommendations to which organizations can add their data to reach their objectives and show value in as little as 4 weeks. This also means that they make using Ardoq as cost-effective as possible by reducing the time and effort required for enterprise transformation.
Enterprise Transformation Is a Journey, Not a Destination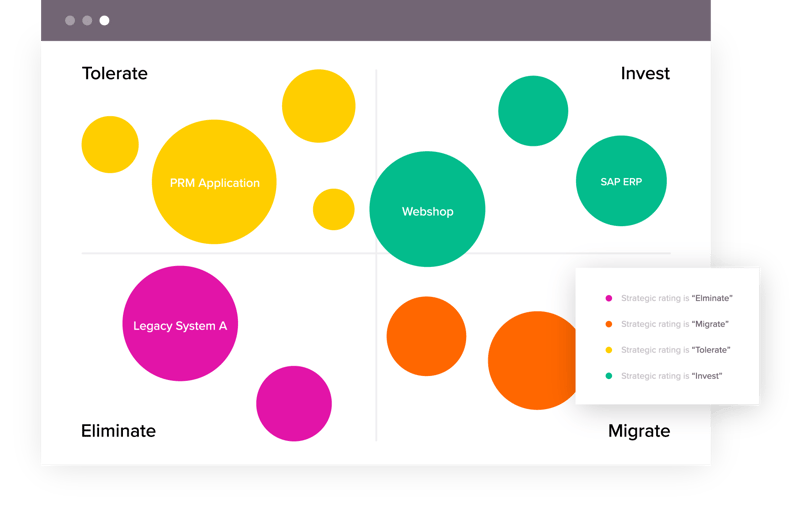 A mantra we have for ourselves, and strongly encourage for our customers, is to constantly iterate. For example, defining a business capability model that is perfect the first time is impossible. Iteration is key to accuracy and it applies to all the domains.
The completion of a guide should be seen as a stepping stone, not purely an end goal, in enterprise transformation. Each guide adds more insight, accuracy, and connects more dots. This process empowers an organization to make better decisions, faster.
As a business keeps growing, so too do its needs, strategy, and objectives. The goal is to maintain informed agility as changes, internal and external occur. To keep informed and agile, Guides should not be seen as standalone projects but as part of a charted journey that best suits where your organization sees itself progressing to make future change even easier.
Learn more about how you can implement your technology strategy by leveraging some of our Guides.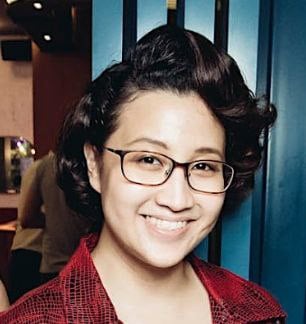 Deborah Theseira
Deborah is a Content Specialist at Ardoq. She wields words in the hope of demystifying the complex and ever-evolving world of Enterprise Architecture.