The finance industry is being disrupted faster than ever before. How can large, complex banks and financial organizations not only keep up but also strive to innovate while reducing risk and cost? The Enterprise Architecture team at Sicredi is poised to enable all of this.
Here's a behind-the-scenes look at how.
Sicredi Bank: Key facts
4 million members and a comprehensive portfolio of products and services
The first financial cooperative initiative in Brazil
Over 24,000 employees

Over 1,600 branches across 22 Brazilian states
Ardoq Champion Inside Sicredi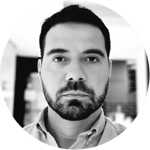 Leonardo Mendes Fantinel
Leading the EA Team initiatives related with Data-Driven EA, emerging technologies, and innovation
With more than 15 years in Architecture, Leonardo is responsible for defining, implementing, and communicating the IT Architectural vision, principles, and solutions that support the business strategy.
Goals
Drive Innovation and Improve Operational Efficiencies (real change beyond the buzzwords)
The word "innovation" gets thrown around a lot, but Sicredi is walking the walk when it comes to truly getting ahead of the curve. Even in this vast, traditional, and complex industry, Sicredi is looking to the future of incorporating emerging technologies, including AI, RPA, blockchain, and the cloud - with their EA team as the key provider of insight for these efforts.
Alongside this is the foundational and critical task of making sure operations are at their most optimal. Being able to bring insight to the question "How can we use our money in a better way?" at any time within constantly changing priorities and scopes.
The Role of the Enterprise Architecture
To do this requires a comprehensive, living overview of applications and assets across the whole ecosystem. This is no simple feat in an organization as vast and complex as this. But the Architecture team at Sicredi recognizes that to succeed in the future, you must also be able to map these assets' capabilities, impact, and ownership.
This means bringing stakeholders into the EA function as change projects are being formulated, rather than the EA team providing one-way insight into information later in the process (often to the frustration of all sides).
I.e., a democratized and collaborative function where the EA team spends less time sourcing and organizing data and more time impacting real change processes.
"We believe that change is only possible when everyone works together for the same purpose, after all, cooperativism is in our DNA." - Sicredi Company Values Statement.
Challenges
To succeed with these goals while navigating industry disruptors, economic shifts, and ever-changing internal priorities and business change projects.
"The industry and business are constantly changing, and so our priorities are changing too," Leonardo explains. "We need a way to manage these priorities and growing list of things to do, in what can be a challenging landscape."
A concrete example Leonardo shares is the upcoming LGPD laws (GDPR in Europe) that add a layer of complexity in the coming years.
"But we're preparing the environment for this..."
Plan with agility. Prepare with flexibility.
"To keep up, we're planning for the next 5 years but adjusting every 3 months."
Enterprise Architecture Driving Collaboration
"We understand that different teams want different information and data."
So Leonardo and the team looked to find better ways to collect and share the most relevant data. Not only with new methods and tools but with a mind to integrate existing ones they knew worked well for their stakeholders.
"To collect this data, we're testing Ardoq Surveys to replace yearly interviews to track application owners, where to invest, what to migrate, what to eliminate, etc.

Using Ardoq, we're then able to collaborate on this and easily embed presentations for different groups of people. Sharing through collaborative software (e.g. Microsoft Teams), we can create different audiences and groups (such as for the CFO or CIO, for example) and easily distribute and comment on the information being shared."
The result? A truly collaborative effort to drive successful change projects
"Rather than just taking information and reproducing to C-levels, we can now tell a better story. For example, why different technologies can be more impactful."
With the ability to deliver new presentations and views monthly, the Sicredi EA team can spend less time managing data and more time as an impactful instrument of successful change.
Enterprise Architecture Driving Innovation

At Sicredi, emerging technology is a big priority in their plans for innovations.
"We're looking at emerging technologies such as RPA, AI, and looking into the cloud. Blockchain is a technology that is continually monitored and can be important in the coming year."
Last year the EA team focused more on current technology and applications, building out their map of "what is" and what they have. Now, they're moving forward with Business Capability Modelling to help use money in a better way by improving operational efficiencies.
"Using BCM, we're able to demonstrate where you can replicate using RPA or AI, for example, to increase this efficiency. But it's not just the tech side. BCM will also help us to follow the evolution of strategic planning and check where we would best see these benefits."
"Using BCM in Ardoq, we're then able to share this with stakeholders and plan for the future...which decreases anxiety in the planning process."
Leonardo sees that the future of EA tools isn't just about providing insight on where innovation gaps are but be able actually to track innovation itself. Right from the idea conceptualization, planning stages, and beyond.
"I found myself realizing we could actually do this in Ardoq...The tool is so flexible that the only limit is your imagination".
Overcoming Previous Boundaries
The Sicredi EA team has been open to trying out new methods and tools in the past in an attempt to bring more value to their efforts. But previously, these investments (both in time and money) fell short, especially when socializing the information to key business stakeholders and the C-team.
"From the CIO perspective, it was too complex to use and hard to find the most relevant information you needed."
Tools with "static views and a lack of support" meant that taking their EA to the next level with Business Capability Modeling wasn't possible.
"Now, with Ardoq, we have a mature tool that can maintain information and help our architects with other teams as we look at agile ways to go in the direction we want."
Why Ardoq
In short, the EA team at Sicredi was looking for a better tool to organize their activities.
"Ardoq is simple to use, and our Architects like to work with it. But one of the standout reasons is that it's a model you can manage in different ways. This flexibility gives us a lot of opportunities, especially when it comes to expanding our view."
Colleagues and stakeholders using Ardoq are able to support Information and Solution Architects by putting their blueprints in the tool. From there, the EA's can improve systems and present all these different views to the C-level teams.
"It creates a lot of opportunity for us. For example, Risk Management has been very impressed as we can map out the use of new technology for increasing efficiency internally and view these models in different ways."
Agile and flexible planning needs a tool to match.
"With the velocity Ardoq has, you can start a project in a really agile way. The tool is ready to go, no installation needed in our infrastructure, and the fact that it is cloud-based was a big point for us when selecting the tool."
Speed of Value: Results in 6 Months
"Within the first 6 months, the different verticals in the organization saw the value of Ardoq. Within a year, it was helping us to manage our information from all different systems. We're getting great use from it."
Using Ardoq, Sicredi already has their data mapped and key insights being extracted. Connecting applications, business capabilities, and domains from different sources throughout the whole ecosystem in a way that is dynamic, flexible, and easily socialized throughout the organization.
"Our blueprints are in Ardoq, and now we can keep them alive. We see great value in the coming years, for sure."
Key Takeaways
Business Questions Beyond Portfolios: Application Portfolio Management is only the first step to knowing where you can invest and innovate.
Engagement: Socialization and collaboration gets the right data and the most out of it.
Automation & Solution Focused: Progressive EA teams in the financial sector are positioning themselves as data-driven catalysts of change, not just data carriers.
Flexibility: Businesses need an agile and flexible tool for agile and flexible planning.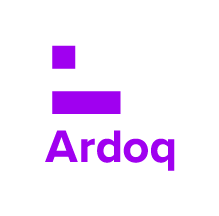 Ardoq
This article is written by Ardoq as it has multiple contributors, including subject matter experts.