Ardoq is a powerful tool but it is also critical that we enable our customers to connect, collaborate, and inspire each other to maximize their value from our platform. We find that complex organizations often encounter similar challenges and that knowledge-sharing between our customers can be a valuable exercise for all.

Our latest customer experience showcase in Switzerland proved an important opportunity for peer-to-peer networking and outcome-driven roundtable discussions over shared goals. Through these discussions, practitioners could do in-depth sharing on the hurdles they have encountered in the field, how they have overcome obstacles in their digital transformation initiatives, and also inspire others with their forward-looking perspectives.
We were very fortunate to be hosted by global technology leader in electrification and automation ABB at their Zürich headquarters, where practitioners from Switzerland's national railway SBB and ABB shared their experiences about their digital transformation process.
SBB in Brief: The Cornerstone of Switzerland's Robust Rail Network
SBB, Switzerland's national railway, services an impressive 1.16 million passengers daily and employs over 34,000 employees, including 4,000 dedicated to the digital zone. SBB is the cornerstone of Switzerland's efficient and well-connected railway network, offering both passenger and freight transportation services while continually working to improve and modernize the country's rail infrastructure.
SBB's Challenges: Strict Rules and Slow Processes
For over 15 years, SBB relied on a vendor's software to navigate its digital landscape and model their architecture. This software had a rigid and intricate metamodel with several drawbacks. While it could cover an exhaustive array of possibilities with its stringent metamodel, it often proved too unwieldy for practical usage. Making even minor adjustments demanded an intimate familiarity with the system, turning simple changes into time-consuming endeavors for the EA team.
Modeling in even the most straightforward contexts required navigating a labyrinth of artifacts. Another critical limitation was in presenting results or insights internally. Even internally, SBB was limited to static HTML renditions, stifling the dynamic potential of their digital transformation efforts. It was clear that a change was not just necessary but inevitable for them to progress, scale, and evolve.
"After 15 years of navigating the constraints of rigid vendor software, it was evident that change was imperative to unlock the true potential of SBB's digital capabilities."

- David P. Reindl, Senior Enterprise Architect at SBB
How SBB Seamlessly Transitioned to Ardoq in Just Two Months
David P. Reindl, Senior Architect at SBB, shared insights into their transformative journey, which had a speedy start thanks to two key things: Ardoq's metamodeling flexibility and suite of integrations to ease import.

Ardoq's flexibility allowed for the creation of a custom target metamodel designed to align with their specific requirements, drawing on their own experience while receiving valuable guidance from the Ardoq team. This initial phase also involved the structured export of artifacts leveraging Ardoq's seamless Excel integration, followed by data refinement in Excel to streamline the process.
The setup was carefully designed to accommodate iterations, ensuring flexibility and adaptability. Ultimately, the transition was swift and efficient, with SBB successfully migrating from the previous solution to Ardoq in just two months.
Real-Time Transparency, Model Guidelines, and a Thriving Community with Ardoq Discover
Today, SBB has reached a remarkable stage in its digital transformation journey. Additional implementation of Ardoq Discover has allowed them to enjoy real-time transparency in their operations, providing them with an unparalleled overview of their intricate systems catering to different stakeholders. Their forward-thinking approach also involves utilizing surveys to effortlessly maintain modeling guidelines and simplify the process of creating references. What's truly impressive is the thriving community they've cultivated, with a whopping 800 active users each month across the organization. This achievement not only underscores how successful SBB has been in engaging the wider organization with their architectural efforts but also reflects their commitment to harnessing the power of crowdsourced data and insights to drive their digital endeavors to new heights.
SBB's Learning Journey with Ardoq Implementation
SBB's journey with the implementation of Ardoq has been a valuable learning experience, and here are some key points they shared:
Easing The Transition to New Tools: Initially, many users found themselves missing the traditional process of drawing diagrams. Ardoq relies on data-driven visualizations rather than manual diagrams, so this highlighted the need to account for a cultural shift in how people in SBB approached the EA process with new tools.
Improved Clarity Through Data-Driven Visualizations: The visualizations in Ardoq have proven to be a game-changer by effectively cutting through technical jargon, simplifying complex data, and enhancing the overall clarity of the enterprise's architecture.

Wrangling Large Data Sets Using

Graph Filters

:

While core users initially faced challenges in dealing with large volumes of data, their adaptation was gradual but steady. Key to this was learning to harness the power of graph filters within Ardoq to make data management more manageable and efficient.
"SBB's journey with the implementation of Ardoq has been an invaluable learning experience, unveiling crucial insights and observations that have shaped our digital transformation. As we look to the future, these lessons will continue to guide us towards even greater success in harnessing the power of data and insights to drive innovation and excellence."

David P. Reindl
While SBB found that Ardoq liberated them from rigid software, ABB's objectives with Ardoq were to get clearer alignment and agility as they evolved to a decentralized operating model.
ABB in Brief: Empowering the Future With Innovations in Electrification and Automation
ABB is a global technology powerhouse at the forefront of electrification and automation. They are dedicated to forging a more sustainable and resource-efficient future. With a workforce of approximately 105,000 employees spanning over 100 countries, ABB's innovative solutions seamlessly integrate engineering expertise and cutting-edge software to enhance the efficiency of manufacturing, transportation, power distribution, and operations across diverse industries.
ABB's Challenges: Establishing a Common Language and Models to Implement an Improved Architecture Culture
ABB has a long-standing history of local operations and business units in many countries, alongside a strong technology and innovation culture, so architecture has always been an important focus for them. However, with the world of IT getting increasingly embedded in business operations and the growing drive towards more digitally integrated business value chains, the need to establish a common architecture language becomes even more essential. With ABB's new operating model, the key architectural challenge was how to best support the conversion from a decentralized operating model and complicated matrix to a division-led model, enabling global divisions to increase transparency, speed, and implementation of change. With a company-wide application CMDB, ABB has a strong foundation to build upon to apply common EA modeling principles.
ABB Motion's Strategy to Address Architecture
Håkan Wärdell, Business Domains IS Lead and EA at ABB Motion, presented some learnings from their journey to introduce stronger architectural governance. It was critical for Motion to get the business management to understand/appreciate that managing investments in IT platforms more effectively meant needing to institutionalize Enterprise Architecture management processes and supporting this institutionalization using a dedicated EA tool.
With this transformation in ABB's operating model, guided by the ABB Way, came the realization that their business applications and systems, despite being largely integrated, would still need to undergo various degrees of transformation. Striving to enable the best possible customer experience, they examined their architecture and identified the need for both IT platform modernization and consolidation, but also the introduction of new capabilities. This necessitated a more strategic approach to managing investments in key business applications such as Product Lifecycle Management (PLM), Enterprise Resource Planning (ERP), and e-commerce, as these areas would greatly impact the wider architecture. This would mean starting with the strategies for ABB Motion's business capabilities to set the target application landscape. These challenges resulted in outlining a future vision for a cohesive, end-to-end Motion architecture.
Defining this architecture strategy for Motion involved forming a cross-business team representing all of Motion's Business Divisions and functions to create a complete vision and roadmap their future state for the architecture. Once they had gotten executive support, their efforts in EA modeling and improving investment decisions still proved to be time-consuming as it involves many stakeholders across the organization, working on both as-is and to-be state modeling to constantly increase consistency. They have realized that there are no shortcuts to implementing architecture management processes, but acknowledging all mapping steps along the way is critical to ensuring sustainability and the long-term value of their investment in the architecture practice.
Defining the Future State to Make Strategy Reality
The journey of leveraging Ardoq as a new tool for Enterprise Architecture (EA) at ABB is strategic and meticulous. It all began with a deep understanding of their organization's strategic business imperatives and the necessary target architecture ambitions. They then proceeded to define a robust business capabilities framework, delineating the integrated architecture into clear and coherent blocks.
To further enhance their architectural prowess, they are setting their sights on the extended enterprise's value chain architecture in the light of the Customers' Journeys. By emphasizing the need to realize various levels of commonality for their business capabilities (organizational, processes, data, and applications), they can better define their platform strategies. By acknowledging the different maturity levels across the organization, they will also be able to better outline the transformation steps required to reach their target capabilities, alongside proposing relevant projects.
The roadmap is ABB's guide to their north star, allowing them to map and update their existing state within different divisions and revise priorities accordingly to construct a comprehensive transformation plan. Governance is an essential facet of this process, enabling them to manage dependencies and priorities across divisions and domains. The implementation phase of Ardoq comes alongside planning and delivering projects that systematically enable improvements in prioritized business capabilities.
"Institutionalizing architecture management is a transformative journey. The diligent management of change and the ongoing assessment of our progress toward achieving our target architecture is paramount. Our deliberate decision to implement Ardoq as a supporting tool is increasingly proving to be pivotal in nurturing an architectural culture within our organization and, most importantly, in supporting the realization of our business's strategic vision."
- Håkan Wärdell, Group Vice President at ABB Information Systems
ABB's Way Forward
The institutionalization of EA is an ongoing journey at ABB, and these are some key areas that they will be focusing on in the next few years to sustain the great progress they have made.
Enhancing existing mapping efforts by emphasizing architecture data quality and completeness, including mapping known aspects of their architecture.
Clarifying roles and responsibilities within their information systems (IS) and business teams.
Developing a clear path forward for architecture within their organization, with a focus on embedding it into transformation programs.
Increasing the transparency of the architecture view of end-to-end business processes and activities.
Expanding on EA use cases within the organization.
Making IS investment decisions driven by design and setting stakeholder expectations for EA data as a "license to operate."


We're deeply appreciative of SBB and ABB taking the time to share their stories with us and look forward to the exciting, agile futures they are shaping for their organizations with Ardoq.
For more inspiring insights on digital transformation and EA initiatives, sign up for our newsletter: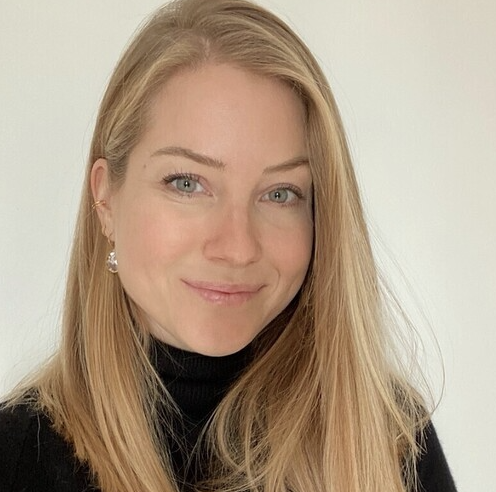 Fabienne Zimmermann
Fabienne Zimmermann is a dedicated Marketing Coordinator at Ardoq, channeling her enthusiasm for marketing to nurture leads and drive engagement.