Reitan Convenience, part of the REITAN group, is one of the largest convenience companies in Europe, with brand names such as 7-Eleven and Narvesen as part of its ever-growing portfolio. They recently embarked on a new way of managing their IT application portfolio to be able to truly align their IT systems and processes with their ambitious goals for today and tomorrow.
"Work that would previously take four hours took ten seconds.
The user experience was like going from cassette player to Spotify."
Here we'll take you through how such a large, global, and complex organization used Application Portfolio Management to not only understand their IT ecosystem but to begin to see more value across the whole business.
Reitan Convenience Key Facts
Goal: Understand How IT Applications Are Impacting Business Processes Using APM
Joon Nebell, Digital and IT Director at Reitan Convenience Norway, foresaw how IT was no longer a siloed service provider but was the active, interlaced driver in preparing the company for where it needed to be in the future.
This is where a digitally-forward approach to Application Portfolio Management (APM) comes in.
"Today, companies use a variety of digital tools, and ideally, these should be implemented and configured in order to create value for the company, both now and for the future."
His team realized that to bring value and succeed in critical business goals, they not only needed a comprehensive overview of what IT applications they have and need but, crucially, how these impact all relevant business processes.
Everything is interconnected. And in a vast, complex organization, you need to look beyond purely IT application rationalization and utilize data-based, dynamic insights across your whole ecosystem.
"How new technology affects and changes the overall business processes while exploring the company's competency profile: what is it today, and what the company will need to succeed in the future."
Summary: Gain a comprehensive, insightful, and agile overview of what IT applications they have and what they'll need for the goals of tomorrow.
Challenges: Navigating a Vast, Interconnected Ecosystem of Applications
As it often is, our biggest goals come from our biggest challenges.
To be able to utilize their IT application portfolio meaningfully, Joon Nebell and the team were first and foremost faced with nailing down exactly what their current overview of IT applications actually was. In an ecosystem as large and complex as Reitan Convenience, this would be an intimidating project for any IT or Enterprise Architecture team.
And, like many of their peers, this would have previously meant that by the time this was all fully mapped out, the information could be out of date already.
Critically though, even with all their IT applications in an up-to-date overview, it was the interconnected and often complex relationships that mattered most.
How can large, ever-changing organizations have insight on all of these critical interconnections and key functionalities as they develop?
Digitally mature organizations understand that IT needs to be confidently and insightfully tied to business processes and capabilities.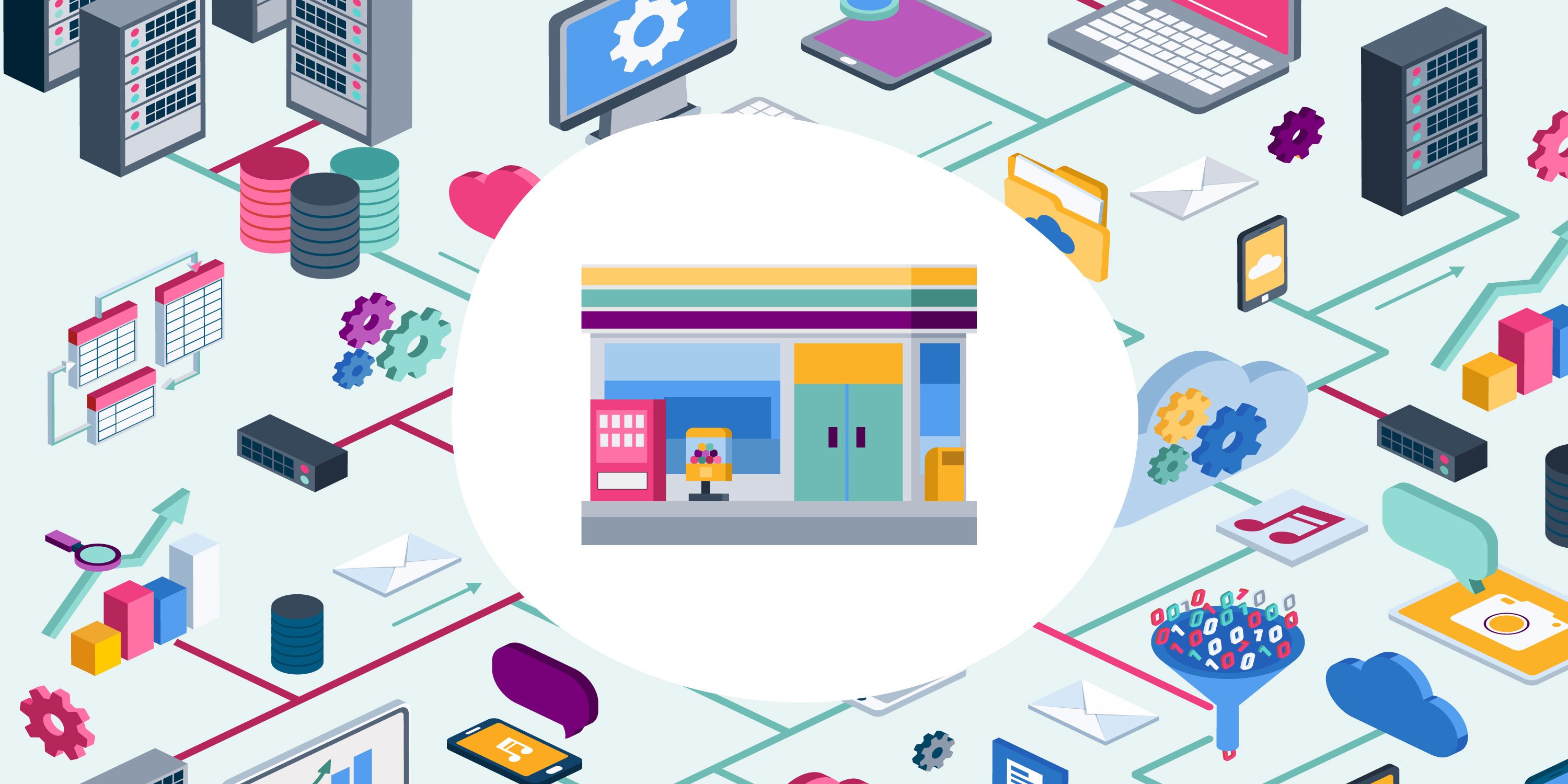 How: A Digitally-Mature Approach to Application Portfolio Management
Knowing they needed to get all their data in one place quickly and then be able to efficiently turn that data into insight, the team at Reitan Convenience knew they needed tooling that utilizes automation, collaboration, and flexibility. Ardoq harnesses these in its out-of-the-box Application Portfolio Management use case, which allows you to engage, drive change, and build dynamic, actionable roadmaps that scale.
"I immediately understood that the platform could change the way we're working."
The first step, getting all the data together, can often be the hardest part. But, with Ardoq, it can quickly be the most rewarding.
"I started pasting data from an Excel sheet to the "grid" in Ardoq. Work that would previously take four hours took ten seconds. The user experience was like going from cassette player to Spotify."
Check out all the ways Ardoq allows you to import your data at speed here.

Automation and import capabilities mean you spend less time bringing your data together and more time actually utilizing it.
What does it cost to punch in the data and draw everything manually? Without utilizing automation in this foundational step of your initiatives, you risk a massive drain on time, resources, or consulting hours.
Bringing in collaboration aspects such as Surveys in Ardoq enables a better way to validate and increase ownership over your data and portfolio.
But what's data without analysis and relationships? Using graph technology, Ardoq sets the various applications and functions together and visualizes the relationships between the processes and the business services. They show which applications are depending on each other - and which ones are redundant.

A mature approach to application portfolio management means aligning IT goals with business goals every step of the way.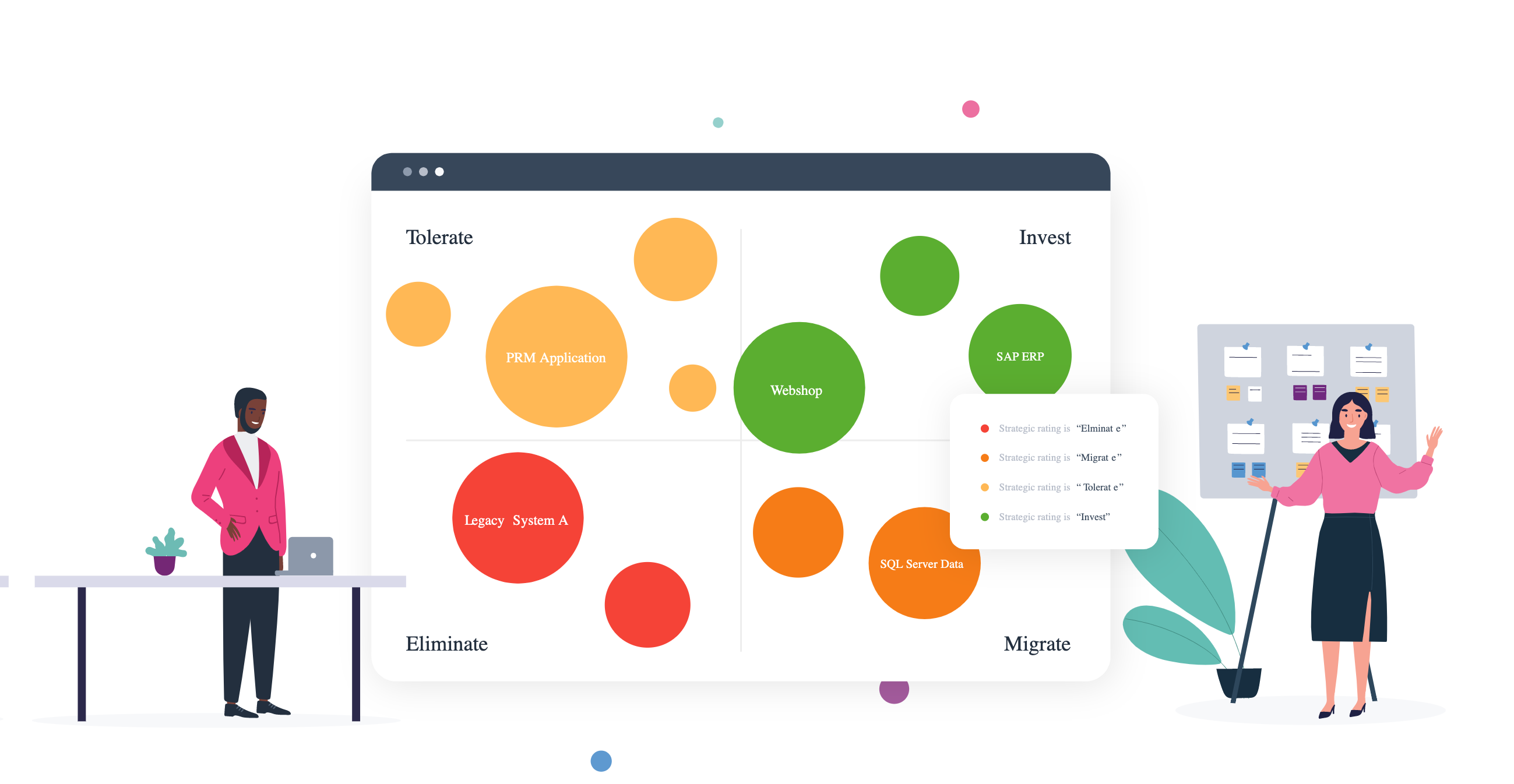 In short: The team at Reitan convenience aimed to spend less time maintaining the overview of their IT portfolio and more time drawing insight from it, untangling the complexity between their applications and how they impact achieving business outcomes.

Find out, step by step, how digitally mature companies are using Application Portfolio Management in Ardoq to achieve exactly that.
Results: Going Beyond "What we do" to "How can we do this better?"
The impact of your IT portfolio analysis is most felt when it goes beyond the IT teams - Democratizing not only data collection but also ownership and insight.
"Everyone in the department should be able to use Ardoq, so we can crowdsource the architecture."
This is also where organizations, such as Reitan Convenience, can start to see their return of investment from the really early stages of this initiative, increasing transparency, saving time, and increasing efficiency across processes.
"This gives two wins: everyone gets a comprehensive understanding of the ecosystem, and we save a lot of time as everyone can perform the various processes. And as a consequence of knowing which services we provide and how we can ask new questions: Is this is the best way to do what we do?"
A digitally-mature approach to application portfolio management means being able to look beyond app rationalization and having the flexibility to extend to future business goals, not just those of today.
A popular way of doing that, which Nebell and the team were now poised to pursue, is to add capabilities and people to the picture. Joon Nebell shared with us his plans to now extend Ardoq to gain fact-based insights into the organization's capabilities and based on this, rig the company for the future. - What kind of people do we want to bring onboard? What competencies will we need?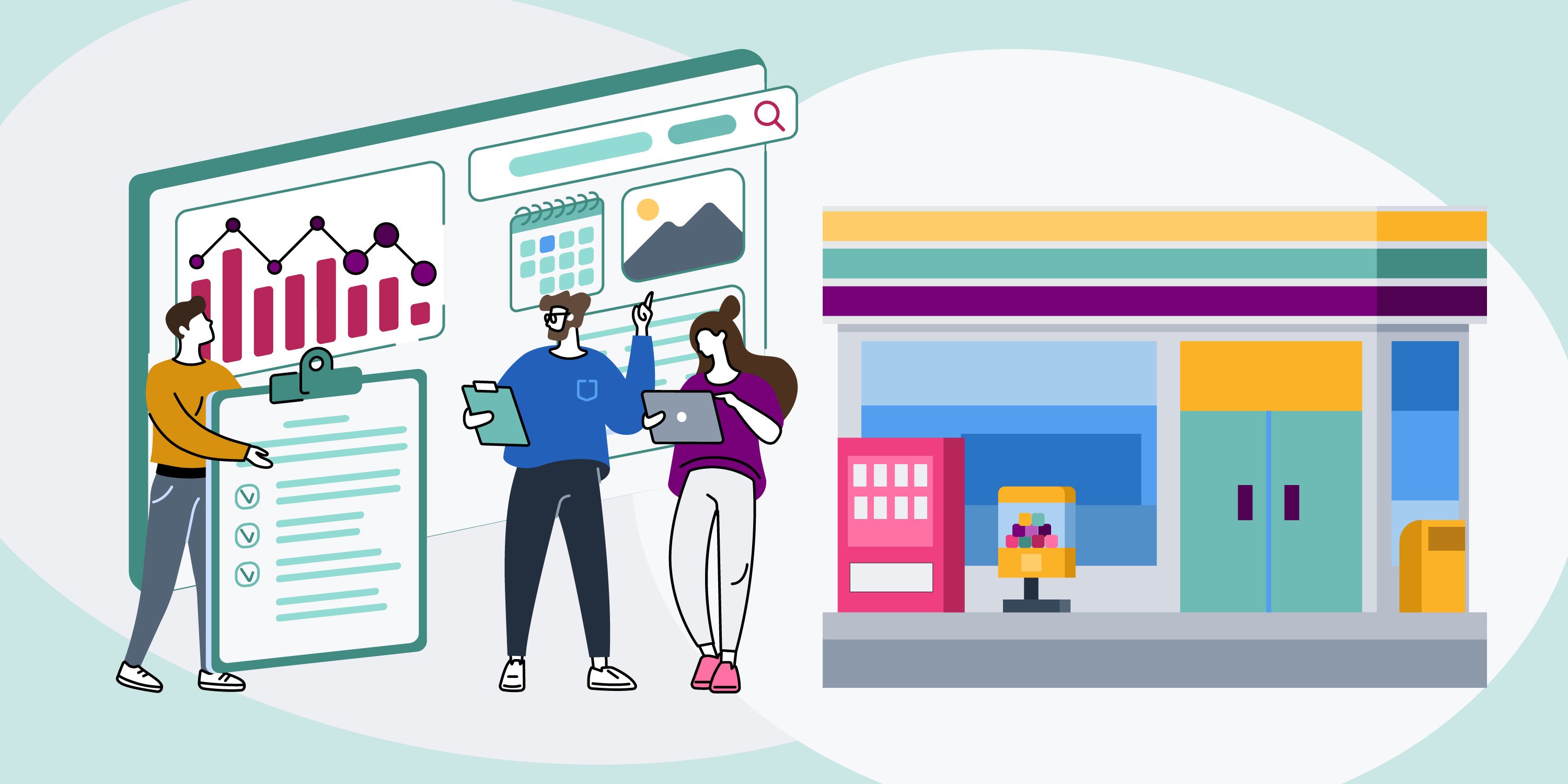 This can be done efficiently by combining Ardoq's Business Capability Modeling use case with the foundation they have already set. Digitally native Enterprise Architecture tools should allow you to re-use your data insights and foundations over and over again, extending your models and insight to meet the needs of your organization.
Now organizations like Reitan convenience can add new layers to their insight.
"We can no longer run an IT department only based on data; we have to have a business understanding to serve the future business. The visualization of this understanding Ardoq has given us."
Results Summary:
For the EA team:
🔑 Industry-leading, cross-functional collaboration - Saving time, resources, and increasing ownership across wider teams
🔑 Being able to stay constantly in sync with the ever-changing organization, so models are never out of date
🔑 The EA team become the trusted source of insight with wider understanding across the organization of the value they can provide

For the whole organization:
🔑 Everyone has a comprehensive, confidence, and context-driven understanding of the whole IT ecosystem

🔑 Dynamic, embeddable presentations that tell a more insightful story of how to reach business goals

🔑 Able to see how the IT portfolio impacts business processes and goals - backed by data
🔑 Being able to ask new questions - Going beyond "what we do" to "how can we do this better?"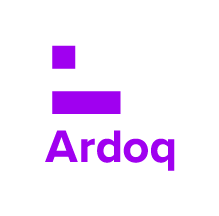 Ardoq
This article is written by "Ardoq" as it has multiple contributors, including subject matter experts.