OMERS Cements Enterprise Architecture as a Key Management Strategy within its Organization
To bring its organization into the future, OMERS needed to reimagine its enterprise architecture (EA) to feature not only a sleek, cross-functional tech stack but also a framework for collaboration across the company—empowering productivity and cohesion at scale. By leveraging Ardoq, OMERS' EA team was able to take its practice to the next level and achieve the change and agility the company envisioned. Plus, with leadership realizing the potential of a dedicated EA practice, the organization has since grown its team of architects from two to six and counting.
About OMERS
The Ontario Municipal Employees Retirement System (OMERS) is a Canadian pension fund responsible for managing the retirement benefits of all local government employees. As a 60+-year-old business, OMERS recognized the need to modernize. They needed to be faster and more responsive to today's business demands. However, with 500,000+ members and $105 billion in net assets (2020) to manage—plus the 1,000 employees responsible for managing those funds—evolving the organization was no small undertaking.
OMERS is organized between four lines of business (LoBs), each operating within its own architecture, which makes it all the more difficult to determine a cohesive digital transformation strategy. OMERS needed strategic direction for aligning these departments and moving into the future as a unified organization. The company identified the EA team as the agents for making this transformation a reality, but first, the architects had some catching up to do themselves.
Challenges
With an initial EA team of two—a VP of Enterprise Architecture & a Director of Business Architecture—OMERS had a stronger start than some other organizations on its digital transformation journey. The team's blend of technology and business expertise brought a balanced perspective to OMERS' approach to enterprise architecture early on, rather than the team being IT-heavy—and therefore overly focused on the technical issues—in its appraisal of the company.
Historically though, the EA team was conceptualizing architectural designs specific to each of the individual LoBs, and it therefore did not have a cohesive architecture for the organization. While the team was developing strategies for business improvement, it wasn't involved in executing those plans. This led the team to recognize that in order to drive meaningful change, EA planning could not be siloed. The EA team needed to establish an enterprise architecture framework that went beyond IT tools to encapsulate the people and projects putting them to use. Otherwise, so long as its members stayed behind the scenes making isolated recommendations, the LoBs would continue adopting technical solutions without visibility into the existing ecosystem. As a result, the IT environment would become increasingly complicated and make it impossible for an EA practice to deliver the potential benefits the company saw across lines of business.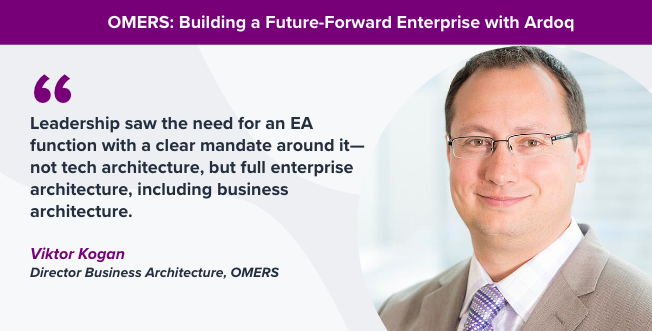 A secondary challenge was that, before adopting Ardoq, the EA team also didn't have the proper tooling needed to execute its strategic ideas. For example, members were building capability models in Excel, meaning the models were shallow in nuance and detail and needed to be manually maintained—a task that's as tedious as it is prone to error. As for its application portfolio management (APM), OMERS had a legacy tool but no strategy behind it; the tool only created lists of what applications the organization possessed and then shelved them. Worse, the available tools were on-premise versus on the cloud, which meant that systems were quickly becoming dated without automatic product updates.
Solutions
OMERS' EA team solidified its organizational standing by changing how it thought about the technologies it invested in—prioritizing technologies' roles in the larger business landscape over their capabilities. As it was, each LoB was adopting SaaS tools on their own, separate from the broader organization. This was not only difficult for the EA team to manage—it was costly and cumbersome for OMERS as a whole. The EA team knew it needed first to simplify and optimize its tech stack, which required looking at business needs and tech capabilities in tandem.
"When you lead with technology, rather than the business, you don't have an impact because you're speaking different languages."
To approach application portfolio management (APM) with ease, OMERS' EA team adopted Ardoq. The platform enables them to see everything more clearly within the company's tech stack and each application's capabilities and how those technologies interact with one another and the people using them. To enhance their analysis, the EA team established an accountability framework for assessing OMERS' systems and applications to determine whether a product delivered value to a single line of business or if its capabilities were cross-functional—and therefore more valuable. To accelerate the optimization process, they needed to standardize the assessment process and base architecture decisions on fact instead of on gut feelings of what technology is valuable. To keep its portfolio up to date, the EA team also migrated its efforts to the cloud. [CG1]
Achieving that a-ha moment: When OMERS' EA team shifted its assessment of technologies away from solely capabilities to include how each technology interacted with other tools, they could be much more discerning in what qualified as essential.
For example, OMERS used Zoom, Teams, and Cisco Webex—all valuable technologies, but it was unnecessary to have in conjunction given their many overlapping capabilities. This understanding empowered the team to identify redundancies and engage in a fact-based discussion that lead to cutting costs and decreasing complexity.
Once
The team chose a data-driven tool so that it could quickly generate more advanced, understandable visuals than those they could make with Visio or PowerPoint to present to their colleagues. In addition to validating the team's plans, these models opened the floor to conversations about how the EAs can fine-tune their strategies based on the unique needs and insights of the individuals they are engaging. Because the platform automatically generates predictive models for the business based on the variables the EA team inputs, it can create as many models as needed until they determine the best path forward.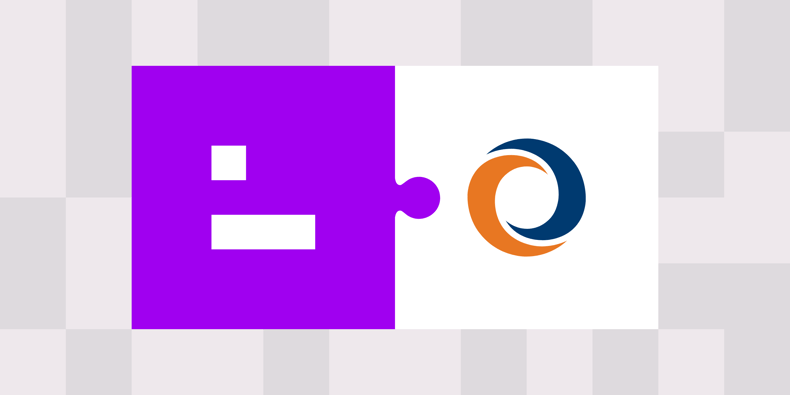 To amplify the value of their work, the team also needed to reposition themselves within the organization so that enterprise architecture was a critical management initiative. The team engaged the company's various tech and business relationship management groups as part of the process. They encouraged them to become active users of the Ardoq platform, as they can offer business context that the EAs, who don't have the benefit of experiencing all the work in the LoBs firsthand, might miss on their own.
Having more employees involved in the EA process offers the added benefit of making data maintenance less cumbersome. When teams outside of the architects have access to Ardoq, they can populate it independently, allowing the EA team to get to work sooner, pulling insights from the data.
"Ardoq allows us to have structured conversations around 'How do we want to address this?'.

We can have fact-based, data-driven conversations that allow us to say what we need to do."
Forging a Framework for the Future
The interplay between business and tech first came to fruition in OMERS' corporate finance department. This department featured a lot of legacy tooling and outdated practices, making it ripe for transformation. Using Ardoq, the EA team documented the department's business architecture on a more granular level. Ardoq could link key activities with capabilities, technology, and organization, then build out the people, process, and technology map for the corporate finance team—creating a framework that the EA team could reuse across the other lines of business. This blueprint helps with transformation projects and increases the velocity of learning for new people coming into the team or project.
"The speed at which new people become proficient [with Ardoq] is impressive, even those new to the practice."
Turn Insights Into Action With Ardoq
Ardoq's ease of use enabled OMERS's EA team to simplify and align the infrastructure of what was quickly becoming an unruly organization. With the platform's dynamic visualization features, they could map out what steps needed to transform into a modern enterprise, thereby establishing a framework for continuous adaptation and evolution.
Beyond taking control of the enterprise's infrastructure, the EA team is now leveraging Ardoq to reshape OMERS' overarching growth strategy, shifting away from project-based business plans to be more product-oriented. Whereas projects typically have a definitive start and end (and therefore make growth episodic), a brand's products can continuously evolve over time—meaning business plans tailored to product expansion and evolution lend themselves to a more cohesive strategy over time. To identify which areas of the business need to change to support this shift, the EA team is using Ardoq to collect and model information on OMERS' products and how they're handled across the company.

The strategy shift is an ongoing effort, but Ardoq offers the clarity OMERS needs to pull off these adjustments with ease. The platform helps the team to reconfigure their EA roadmaps to advance the business towards new outcomes. This enables them to maintain control of business and IT variables as it makes those plans a reality.
Discover how forward-thinking organizations are benefiting from Ardoq's dynamic visualizations: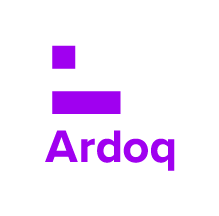 Ardoq
This article is written by "Ardoq" as it has multiple contributors, including subject matter experts.