Note: This article has been translated from its original version in Swedish, with permission from the author, Mattias Bruhn, and Atea.
We live in a rapidly changing era, where organizations and their customers are placing ever-greater demands on digital development. To meet these requirements, organizations need to maintain their ability to respond to rapid change while retaining control over their IT landscape.
For example, if you've decided to build a house, then good architecture and accurate drawings are non-negotiable. You would also expect these drawings to include various levels of detail, be tailored for different purposes, and be accessible to everyone involved at different stages of the building process. It's also a given that the drawing process will have taken all of a house's needs and requirements into account.
However, when it comes to IT, things aren't always so obvious. More often than not, the building process starts without any such drawings or plans in place. This lack of proper structure or planning means that projects, such as driving digitalization, are likely to fail in both execution and delivery before you've even started. The project is also at risk of becoming more complicated when changes are introduced, or new integrations are established.
Enterprise Architecture: A Visual Interface Adapted for the Entire Business
One way you can create structure without losing flexibility is to establish an architectural function within your organization. This function is often referred to as Enterprise Architecture (EA). The purpose of EA is to ensure that IT supports the organization's strategy and needs over time while also ensuring that IT delivery takes place in a cost-effective and controlled manner. Alongside keeping track of these deliverables, EA gives you an overall picture - meaning you have a complete and holistic view of your organization at all times.
At Atea, our Enterprise Architects have always played a major role in our customers' work. Now, we are taking our next big step through a new collaboration with Ardoq. Ardoq is a modern EA tool for documenting, visualizing, and driving digital transformation, using a visual interface to visualize and communicate with the entire business.
Enterprise Architecture Provides the Tools to Help Drive Business and IT Change
With the help of Ardoq, Atea's Enterprise Architects can, in a structured and data-driven way, show the connection between our customers' strategies, business processes, application portfolios, IT infrastructures, and system integrations, alongside a visual interface adapted for the entire business. This process is not just about architecture for Enterprise Architects - it's designed and tailored to be accessible to the whole organization. As a result, EA gives an organization the right tools and know-how to guide business and IT change in the right direction.
Three Tips from Atea for Getting Started With Enterprise Architecture
1. Establish an Architectural Function
Establish an architectural function for your organization that regularly evaluates how your strategy and needs can be realized, pulling in support from digital capabilities and IT where appropriate.
2. Create Structure
Create structure (and control) over the organization's people, processes, IT and its interdependencies, and then connect these to the organization's strategy and goals.
3. Visualize Architecture for Everyone in the Organization
EA should not be just a "box-ticking" exercise, and it should certainly not be designed to appeal only to other architects. On the contrary, for EA to have a real impact, it needs to be visualized so that all the different stakeholders can absorb, understand, and act on the information provided.
A Note from Ardoq's Editors: Build Good Architecture to Drive Digitalization
As our work with Atea shows, partnering with Ardoq can help you show the connection between your customers' business processes and needs alongside a visual, user-friendly interface accessible to everyone across your organization.
To learn more about Ardoq's Partnership Program and how you can enable your customers to realize faster time to value with the most visionary and data-driven approach to Enterprise Architecture, visit ourArdoq Affinity Partner page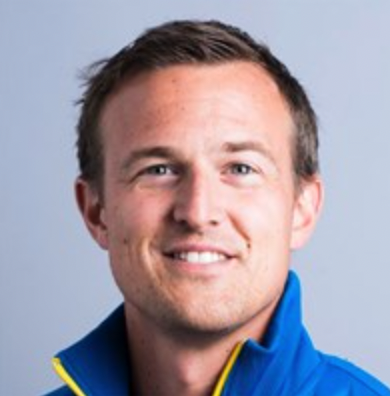 Mattias Bruhn
Mattias is Chief Architect at Atea Sverige, Sweden's leading provider of IT infrastructure solutions.