"The vision? To not waste time keeping s**t up to date".
How can one of the largest retail organizations in New Zealand use Enterprise Architecture to plan and prepare for a digitally disrupted future?
Foodstuffs: Key Facts
New Zealand's largest retail grocery organization
Over 700 owner-operated full-service supermarkets
Owns full logistics chains, trucking companies, warehouses and beyond
This large company used to be fragmented but is now split only between two entities, Foodstuffs North Island and Foodstuffs South Island
Ardoq Champion Inside Foodstuffs
Lead Enterprise Architect - Tom Nelson
"Leading the new enterprise architecture practice at Foodstuffs North Island. Helping to drive a digital transformation effort - and to frame what those buzzwords mean within an iconically New Zealand grocery co-operative."
Goals
The grocery industry has been traditionally conservative with few major disruptors - but that's set to change.
"We're going through a similar journey to many others in this industry." Tom shares, "It's about the buzzword of digital transformation."
To prepare for this and to keep the company one step ahead in this increasingly competitive landscape, the EA team at Foodstuffs aim to:
🎯 Establish a comprehensive and dynamic overview of applications, capabilities, and people across the whole ecosystem
🎯 Mature into a cross-functional EA team that serves all areas of the business by utilizing automation and agile tooling
Challenges: The Reality of Digital Innovation in a Vast and Physically Dependent Business
In legacy industries such as this, leaning towards a more conservative mindset may have previously been a saving grace. As with finance, education, and even health services, digital transformation will quickly turn from disruption to daily life - with the companies too slow to adapt left at the wayside, no matter their stature.
You only need to mention the name "Amazon" to raise the backs of some of the world's biggest retailers, and the recent pandemic also shines a light on the potential for large shifts in how we consume goods.
Foodstuffs have already embarked on one of their most significant projects: developing their e-commerce platform.
"The goal is to have a digital experience that mirrors real life." To explain, "A high-quality browsing experience of goods that you would actually like to see in the store."
🚦 Agile, digital solutions as the concrete foundations of your business
But Tom and the team recognize that, while digital innovation is both desirable and inevitable, they have to ensure that the solutions fit the critical business questions of their specific organization.
"At the end of the day, the grocery industry is a "hands-on" one, no matter the digital solutions. You have a physical product that goes from hand to hand. The challenge is to keep driving down the cost there."
🚦 Scalability at large
As New Zealand's largest grocery organization, Foodstuffs is vast and sprawling - and, like many others, designed in a way where there can be a lot of overlap in roles. This can mean planning for change projects is challenging at the best of times.
The IT organization alone has hundreds of employees and where there may have been underinvestment before this is quickly changing.
"... So even something as "simple" as assigning ownership can be complicated in a company like this."

It's Time to Mature the Enterprise Architecture
"The vision? To not waste time keeping s**t up to date".
Initially, the main stakeholders to the EA team have been in IT - Now, this is expanding across the whole business.
This is good news for the team - after all, EA is more than an internal operational service; it's about providing real actionable value across the business strategy.
...but it can also lead to a lot of ad-hoc architecture happening everywhere.
"From interviewing stakeholders common, sometimes surprising, themes come up, such as the lack of true ownership. Knowing clearly who the stakeholder is for a subject area or system etc."
Making plans without comprehensively understanding who knows what and who it affects can inevitably lead to some headbutting. The critical insight that the EA team can quickly offer is to make sure the right people are involved right from the beginning.
🔓 In such a vast organization, EA efforts need to be dynamic, data-driven, and, where possible, automated.
"Overall, we've been working on formalizing the architecture practice and pulling as much data from the environment as possible - Ardoq has been a really good fit for this.
As architects, we need to get out of the mindset of needing to draw boxes and lines."
🔓 Application Portfolio Management is just the start
"It's early days but already seeing valuable conversations around this. From predominantly talking just about tools, we're now talking more about capabilities.
The next step is making Ardoq the standard model."
Download the free best practices guide to APM:
EA as the Holy Grail of Knowledge
The start, though no simple feat, has been for the EA team at Foodstuffs to build out their full set of catalogs. From roles in their HR system, an application catalog, capabilities catalog, and beyond.
Then it's about building out the relationships to build a complete picture for all stakeholders.
They understand that a comprehensive, dynamic, and context-driven overview of applications, capabilities, and people enables EA value.
Crucially it's also about being able to socialize this information and use data to tell better more-informed stories.
"The goal is to go from having a whole bunch of stakeholders who don't even really understand what EA is, to get the insight for exactly what's going to be affected by their change projects. "...They go from not knowing we provide this service to seeing EA as the holy grail of knowledge."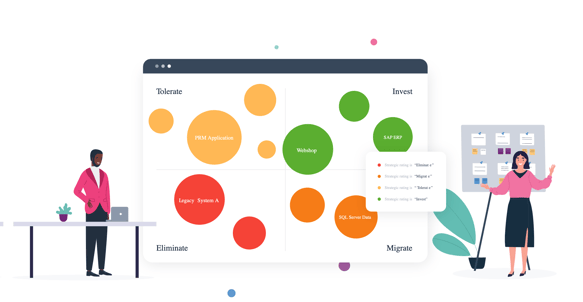 New Tool, New Culture
"To be honest, Ardoq has been in my sight for the last four years," Tom comments, "I was impressed with how the product developed in that time and how well Ardoq addresses the concerns of its customers and its flexibility."
The teams at Foodstuffs were looking for a tool that not only provided a valuable service to stakeholders but also would help mature the thinking around EA in general. The ability to structure data in a meaningful way and provide self-service information to key people in the organization.
"For Foodstuffs, the quick-to-value service we can provide using Ardoq is finding out where ownerships exist and surfacing them out."
An Eye to the Future
Tom shares how there are big ambitions around the use of automation in the EA teams. The goal is clear: So you can get more done with fewer resources.
The team aims to be more cross-functional with a rolling focus across the whole organization.
"We can provide services (e.g., roadmapping) by leveraging automation and tooling that allows us to do this easily without sinking a lot of time."
From a business strategy perspective, the goal is to use more retail analytics and customer orientation transformation in merchandising teams - making sure they purchase the right products (that people really want), at the right price.
How will the EA team be instrumental in this? By bringing in the needed data.
"The dream is to bring knowledge graphs into the grocery industry. We already have lots of data on getting produce from manufacturer to warehouse etc….but we want to answer the questions around why the customer bought this? Why do they want to use it?
Building that kind of knowledge base of product you can tailor to customers better, evaluate contexts, and how we can meet those contexts with products.
In the end, it's about enriching the data as much as possible. No one can afford teams of 20 people sitting there playing with diagrams which are out of date as soon as they're completed."
Key Takeaways
🔑 Solution-focused: It's essential to start with the critical business questions of your specific organization.
🔑 Ownership: A key insight that the EA team can offer as a quick-to-value task is making sure the right people are involved right from the beginning of a change project.
🔑 Flexible and automated: EA efforts need to be dynamic, data-driven, and, where possible, automated.
🔑 Engagement: Crucially, it's also about being able to socialize this information and use data to tell more informed stories.
Curious to see how you can tell better, data-driven stories?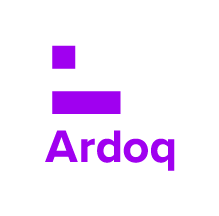 Ardoq
This article is written by "Ardoq" as it has multiple contributors, including subject matter experts.