Acquiring a new operations-critical platform is not done overnight. It is a thorough and collaborative process that requires a lot of time and consideration on both sides to understand what problems need to be solved, and how a new EA tool can help solve them. Keep reading to learn more about how one of the world's leading universities, ETH Zurich, approached procuring a new EA platform, and the most important factors in their decision-making process.
ETH Zurich's Mission and Drive for Innovation
With over 21,000 students and 12,000 people working at the University, ETH Zurich is a power to be reckoned with in the educational sector. The university takes pride in both their teaching and their outcomes within science and technology, and is known for their long history of research and innovation. With a mission to act in the interests of society, ETH Zurich is not only educating students for a world where change is constant, but they are also contributing to shaping the future.
Earlier this year, ETH Zurich decided to start the process of acquiring a new business management tool, mainly for Service and Application Portfolio Management, Technology and Integration Architecture and Lifecycle.
It is no surprise ETH Zurich is a highly tech-driven institution, both in terms of teaching and developing continuously, while at the same time adapting new technologies as they emerge. Ardoq was the tool they selected in the end, and Paul Signer, Service Architect at ETH Zurich, explains how the digital foundation they can build in Ardoq will enable the institution to leverage new technologies faster by freeing up time elsewhere.
"With the right tool, we can allocate our time differently. We can overcome the challenges in capturing, governing, and maintaining our architecture data. The goal is that we spend less time finding answers across the organization, less manual work on risk assessment or mapping out how the landscape evolves – and more time on further development, such as adapting AI for example. It's now the fun part really starts."
- Paul Signer, Service Architect at ETH Zurich
3 Key Factors When Selecting Their EA Platform
Here are the three main factors Signer and his team at ETH Zurich took into consideration when looking for a new solution.
A User-Friendly Software for Collaboration
"It was important for us to enable the owners of services, applications, and technology to support us in keeping the data up to date. We, therefore, needed a platform that was easy to use for non-architects as well. We were also looking for the ability to automatically visualize how data is interconnected amongst different areas, quick and accessible dashboards for various cases and user groups, where reports could be generated by the touch of a button – and lastly, we wanted the platform to be of use in our risk compliance and potential auditing."
High Degree of Flexibility and Available Use Cases
"ETH Zurich is a complex organization with hundreds of services, applications, and integrations. We were looking for a tool with solid out-of-the-box use cases in addition to much-needed flexibility for our users – both in terms of the different features, but also when it comes to various accesses to the platform."
A Modern Platform From a Forward-Thinking Vendor
"A lot is happening in the field of Enterprise Architecture, and we wanted a partner that was at the forefront of that development. It will not only provide us with a best-in-class platform but also give us a constant push to be the best we can be as well. In addition, innovative companies like Ardoq, which dare to push the boundaries, align very well with our own mindset at ETH Zurich."
Read more about ETH Zurich and Ardoq in the press release.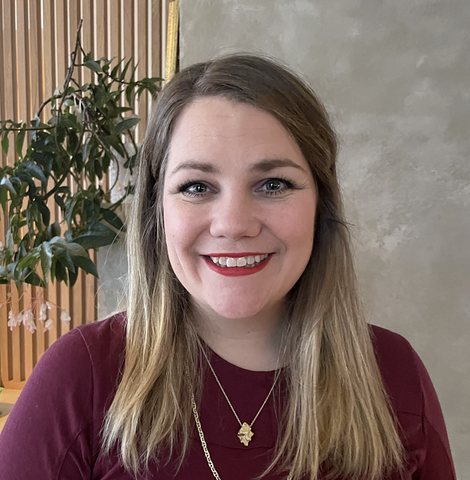 Marianne Wilhelmsen
Marianne is Ardoq's Director of Brand and Communications