The accelerated pace of change we experience today makes embracing change in business an ongoing challenge in many organizations. This does not just apply to large-scale changes spanning the entire company such as mergers and acquisitions but also smaller ones required to improve everyday operations.
With the increased digitalization of businesses, IT plays a significant role in the success of any change initiative. Some organizations already recognize the need for business and IT to work together, but are they equipping themselves with the best tools to ensure they stay innovative, effective, and competitive? Are they able to handle change at a quick enough pace to stay relevant in their industry?
The Case for ROI with Ardoq
To stay relevant, an organization needs to effectively manage change. Ardoq is the tool to help your organization swiftly answer many crucial questions behind driving successful change. It becomes your single source of truth to aid decision-making, providing an automatically up-to-date view of your IT, people, and processes.
Ardoq's ability to provide reliable data-driven insights stretches across numerous use cases where it can prove vital to your organization, such as managing your application portfolio, modeling your business capabilities, and strategic planning and execution. Naturally, the ROI you will get from Ardoq varies on the use cases your organization seeks to implement. We see our customers enjoying substantial cost savings in these 3 key areas:
1. Optimizing the Application Portfolio
We have seen that a mid-sized company can save in the range of $0.5-1 million1 annually in application portfolio cost and approximately $150 thousand2 from a more efficient analysis process.
Traditional Process

With Ardoq

Combine hundreds of data sources, interviews, and survey data manually, usually conducted by the organization's IT department
Map dependencies in Powerpoint or a similar platform to profile and score applications manually
Conduct separate Excel analysis to find rationalization potential

Automate data collection and consolidation into Ardoq
Process data with the Ardoq Engine
Leverage Ardoq's automated data augmentation, crowdsourcing qualitative data through surveys, and automatically identify data quality issues
Get instant recommendations from the collected data

Time needed to identify candidates for rationalization:

Approx 2 months

Time needed to identify candidates for rationalization:

Approx 3 weeks

With Ardoq, a company can spend ½ the time they might usually need to identify rationalization candidates.*

2. Improved Time to Value in Change Initiatives
Ardoq helps companies plan and execute change faster by aiding the prioritization and planning process. Change initiatives usually require a pre-study phase which is typically cross-functional for digital projects. We have seen that a mid-sized company with around 20 digital change initiatives a year can save approximately $600 thousand3 annually by reducing time to value and cutting consultant hours. The company also derives additional value from making better decisions and increased certainty because they have access to more accurate information throughout their projects.
Traditional Planning Process

With Ardoq

Search through large amounts of outdated documentation to begin the process, usually conducted by the organization's IT department
Manually collect data, usually resulting in poor quality
Conduct a manual cost, benefit, and time analysis
Chart prioritization and planning in a static Excel and Powerpoint document

Get an up-to-date overview of the IT landscape based on high-quality data from day 1
Leverage dynamic, automated what-if-analysis, and scenario planning
Easily create and share dynamic visualizations, leverage other supporting tools in-app to aid prioritization and planning

Time needed to complete pre-study process:

Approx 6 weeks

Time needed to complete pre-study process:

Approx 4 weeks

With Ardoq, a company would need 2 weeks less than they might usually require to complete pre-studies.*
3. Valuable Time and Money Saved by Automating Documentation and Governance
We have seen that a mid-sized company can save approximately $70 thousand4 annually by reducing their documentation and governance time with Ardoq. The improvement in data and documentation quality also enables them to quickly make more informed decisions.
Traditional Process

With Ardoq

Inconsistent documentation scattered across the organization's teams
Growing documentation causes duplicated maintenance efforts
Need constant ad-hoc updates and improvements
Typically undergo several unsuccessful consolidation attempts

Own a single source of truth through integrations and surveys with Ardoq, providing a solid foundation for governance
Create automated workflows for collecting up-to-date information

Time spent on documentation, governance, and compliance enforcement:

Approx 3 hours per app each year

Time spent on documentation, governance, and compliance enforcement:

Approx 1 hour per app each year

With Ardoq, a company can spend ⅓ the time they usually do on maintaining and governing each app.*
Immeasurable Benefits of Embracing Change in Business with Ardoq
In addition to these 3 key areas of cost savings, Ardoq also enables our customers to deliver more change through our continuous innovation and unique features. Our Engagement Platform helps provide a shared view of the organization to various stakeholders, making it easier to make better decisions faster. Through Surveys and Broadcasts, Ardoq helps you work smarter together by bringing people into the platform. As a single source of truth, Ardoq also provides the transparency and control necessary to limit your risk and increase certainty in change projects.
We also help our customers achieve faster time to value with our out-of-the-box solutions for a variety of fundamental Use Cases through comprehensive bundles of guides, best practices, and templates. For organizations who have the basics down, we also have guides and a customizable enterprise architecture roadmap to help you figure out the best next steps to evolve your practice and drive greater value over time.
How Our Customers Are Seeing ROI
To understand Ardoq's full value proposition, you should also delve into the unique journeys and ROI stories of our customers. Seeing is believing so here are just a few of our over 200 customers across the world who have realized significant value with us.
Stihl, a worldwide market leader in power tools based in Germany and founded in the 1920s
Stihl has experienced 60% savings in time spent on Application Lifecycle Management. They were able to reduce the effort for solution architecture sessions by 50% compared to using existing techniques that relied on manual information gathering. Where they used to need a month's worth of work by a dedicated employee to get information on their applications, they were able to access this conveniently and swiftly on Ardoq with just one click. Ardoq's Engagement Platform also enabled them to easily configure data to address their leadership's business priorities to demonstrate the value of their maps on a strategic level.
Learn more about how Stihl's team proved the ROI by adopting Enterprise Architecture.
Premier Tech, an innovative global leader in agriculture, manufacturing, and environmental technology
Premier Tech has sped up their project planning process by replacing weeks of tedious, manual interviews of multiple teams with Ardoq's Surveys. Surveys allowed them to get more people in their organization to contribute to data collection and maintenance, democratizing the process and freeing valuable time for more strategic work and insight generation.
Ardoq's Scenarios played a key part in their successful top-down approach. It equipped them with the ability to easily present changing situations graphically to help business stakeholders easily see the fuller impact of proposed change initiatives alongside cost and time estimates.
Learn more about Premier Tech's Enterprise Architecture journey and the value they have unlocked with Ardoq.
Try Our New ROI Calculator
For a quick estimation of the value we offer, we have developed Ardoq's simple self-service ROI calculator to give you quick indications of the value we can bring to your organization. We hope it will also inspire you to develop your own ROI business case to meet the unique challenges and objectives of your organization.
Try our ROI calculator now ⬇️
For an in-depth conversation around your specific business challenges and what Ardoq can offer you, get in touch.
---
*Disclaimer: These figures were developed based on our experiences and conversations with our customers. It provides some indications of the potential savings that Ardoq could bring to your organization at different scales and stages. Please note that aspects like your starting point, the use cases you implement, and how you use Ardoq will cause variations in results. Therefore, these numbers should only be used as a rough guide to your savings. A full ROI calculation is a much more comprehensive process and would require us to evaluate all of the Ardoq services in use, your exact spending on these services, the time you have invested in additional training, and several other factors.
1 Gartner estimates 15%-25% savings from IT cost optimization. Business case assumes 500 applications (custom and SaaS) and an average OPEX of $7,500 (license, hosting, maintenance).
2Savings compared to application portfolio optimization with the traditional approach, assuming a working team of 3 persons and an hourly consultant rate of $200. Source: Ardoq customer research
3Business case assumes a team of 2 persons and an hourly consultant rate of $200 and compares time to value with Ardoq vs. traditional approach. Source: Ardoq customer research
4Our customers estimate saving 2 hours per application per year on documentation, governance, and compliance checks. Business case assumes 500 applications and an internal hourly rate of $70. Source: Ardoq customer research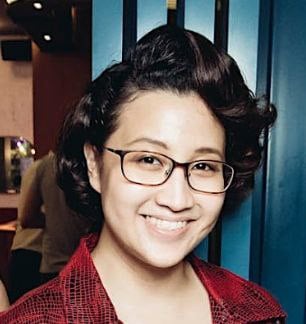 Deborah Theseira
Deborah is a Content Specialist at Ardoq. She wields words in the hope of demystifying the complex and ever-evolving world of Enterprise Architecture.