As a global company with revenues of close to CA$1 billion, Premier Tech needed to create alignment for the transformation of digital activities that supported its organic growth and expanded its global footprint.
Premier Tech started its digital journey with the strategic goal to align hundreds of applications, systems, and processes in 28 countries and with nearly 5,000 employees ("team members").
Premier Tech wanted to create an overarching view to encourage growth, increase connection with its clients, decrease risk, and reduce the possibility of security breaches - and fast.
Premier Tech's Enterprise Architecture Journey
Premier Tech's journey started in 2017 when Chief Digital Officer (CDO) Dr. Wilhelm Bielert began to educate Premier Tech's leadership teams, leveraging the strategic planning and growth model of Enterprise Architecture (EA). After two years, the leadership team gave Wilhelm the mandate to learn, study, and understand how to build EA into an overarching digital strategy.
In early 2020, Premier Tech formed an EA team to support its team members and focus on creating the foundational EA elements aligned with architecture principles. Enter Pierre Morin, Senior Director Information and Application Architecture and an IT veteran who had begun his career back when IT was centralized. Like the founders, he started building from the ground up.
Recognizing that they should play to their strengths, Pierre invited Emmanuel Dugas-Gallant on board as Application Architecture Director. Emmanuel's 14 years of experience as a solutions developer and manager made him the perfect fit for this burgeoning team.
Pierre and Emmanuel set out on a mission of discovery. First, they defined how to improve the business analysis completion before prioritizing projects. At the same time, they developed a rigorous plan and clear strategic direction to support company growth and assist the innovative leaders at the helm. Next, they continued to build the EA team, which included adding Scott Brooker, Business Architect.
Scott joined the Premier Tech team in 2019 after spending more than 20 years in client-facing roles as a business analyst, translating between business needs and technology teams. He jumped at the chance to help build an enterprise architecture practice.
Ardoq sat down with Pierre, Emmanuel, and Scott to hear about their tangible results. We discussed how they are becoming trusted advisors while building sustainable and democratized enterprise architecture workspaces for Premier Tech.

Building Tangible Successes
The EA team is passionate about connecting people and technologies worldwide while staying current on innovations in technologies. Their first step in building a solid Enterprise Architecture foundation involved understanding the full portfolio of applications, how they are managed, and how they connect to the technical capabilities that support their digital journey.
Now, several business processes and constructs are getting traction. The EA team shares information between different core technologies cohesively. This helps the organization build foundational elements, like enabling their help desk to match a user's request with the applications that support its function or quickly elevate the request to be reviewed by the Technical Architecture team for technical and business fit at Premier Tech.
The Enterprise Architects (EAs) see that information is one of the most important things to come out of their work. Scott explains, "Before, we didn't have a single, accessible repository. Now, we have an application catalog, giving us an overarching view of the IT enterprise across multiple countries. We are contributing to the identification of synergies between initiatives and projects to help with the prioritization and measurement of complexity. That's tangible! Team members can physically type something into the keyboard and see results. For example, previously when team members were planning new initiatives, they needed to spend weeks interviewing multiple teams to learn what the impact would be. Now, they just answer a survey using Ardoq to start the business impact analysis's process."
Driving Change Forward
With Ardoq, the EAs use the platform to drive immediate value on a regular basis. They leverage what Emmanuel describes as a two-pronged approach or top-down and bottom-up.
The top-down approach focuses on becoming trusted advisors. Using Scenarios, Emmanuel can represent their changing situations graphically. This, coupled with promoting a more robust business analysis practice across the company, has helped the business stakeholders to see a fuller impact of the change needed for their initiative. They can then easily understand the cost and time estimates and collaborate on alternative approaches to reach the same goal.
The bottom-up approach focuses on several areas. First, they understand where data lives and why certain data needs to be looked at differently in terms of privileged information. Second, they keep an eye on external factors which exert a force on Premier Tech, taking action to protect their brand and reputation from situations like data leaks and breaches. Finally, they connect data where it lives, with the applications that support it. Looking at the global event of 2020 and the shift to remote work options, Premier Tech sees Ardoq as a major part of its strategic planning and digital journey and as an essential element to business impact analysis and continuity planning. Connecting people and technologies to the technical and business capabilities help Premier Tech to stay resilient.
"It's the first time that the Architecture team can have a tangible vision for others to see," Emmanuel says. Scott adds, "It's like the outside of the Sydney Opera House, these external representations of applications, data, people, and systems. All those beautiful shapes and lines, and you scratch your head and say, how the heck does it all hold up? It's all in the structure underneath. In EA, the structure holds all the details, so the experts need to be able to build a stable architecture. This analogy is something that our leadership and our creative minds intuitively understand [and build]."
Steps to Implementing Effective Enterprise Architecture
As Premier Tech's new EA team, one of the most important steps involved building its reputation amongst stakeholders as trusted advisors. "In the beginning, people saw us as internal bloggers and leadership influencers, but they didn't see us adding value to anything," Emmanuel explains. "Now, they are starting to see our value. When someone comes asking for a PLM solution, I'm able to give them an overview of what we have and the functionality of each component in the overall solution." As a result, stakeholders are asking more questions and sharing more data. "We're just embracing the next cycle with Ardoq, with great opportunities to come."
In the beginning, Premier Tech worked with the Ardoq Customer Success Team to start with the best practice Application Portfolio Management (APM) module and onboard smoothly. Together they were able to quickly show the value of their EA initiative, building trust with internal stakeholders and creating a value proposition.
Scott says, "When it came to product adoption, our customer success manager, Hana Wright, has been an absolute gem for us. We could talk to her about our approaches, metamodel changes, and basically bounce ideas off each other." Scott adds, "Premier Tech believes in creating strong partnerships, Ardoq not only is a partner for us, but Hana connected us with Edward Granger and the Ardoq Product team. They have really listened to our feedback and helped us match our next steps with the product roadmap."
Value the Victories
Enterprise Architecture teams often struggle to show the benefit that gets businesses to include them in the strategic planning. Scott tells us that's not the case for Premier Tech; they started with full support from key stakeholders. "Currently, we're taking an indirect approach, providing that value by establishing the trusted advisor position first, and supporting the business. Everyone has been quite patient with us as we learn, grow, and adapt."
"At the end of the day, the EA teams are not designing the business. The true architects of our business are the leadership team; they're the folks that live with the decisions that they make. We are enabling the true designers of Premier Tech to continue to have better data, better models, and better insights. With Ardoq, we can funnel the details and massage them into an understandable message."
Fellow Premier Tech team members are starting to see the EA team's true value: connecting people. "We had two team members with perceived differences in strategic direction for a particular cross-functional business process and solution. They had two seemingly competitive projects with one overarching product and deployment plan. We used Model Generation to show them pictures to connect them. That's powerful. It meant we didn't have to do the work twice, and it enabled transparency. Ardoq's modeling capabilities let us put the facts in front of people with models that are easy to understand, not technical jargon. We didn't have that before."
Enterprise Architecture Team in Action
Currently, Emmanuel acts as the human connector between Ardoq and Premier Tech's teams. He establishes links, making opportunities for new requests to come in and be evaluated against the current corporate structures.
It's a work in progress and one that they are proud of. Recently, when a Premier Tech team member overheard a hallway conversation discussing a financial consolidation tool, they knew to come to Emmanuel for more information. "I told them, 'that's fine if you'd like this tool, we're already using it and can review this.' In the past, we may have ended up with two different platforms or two different needs. Our governance has helped us build a well-aligned platform."
In another meeting, Emmanuel discussed ideation tools with an IT group. He used Ardoq to search which ideation applications were already in use at Premier Tech and the abilities of each application. "They were surprised that we'd already researched it. I explained that we didn't, they did — by constantly updating the information through Surveys."
Thanks to good governance, the team was able to intercept two siloed projects. Because of this, the team could pause the parallel projects and have an open discussion about integration and the combination of their efforts. This tangible example helped everyone to better understand the value of the EA team.
Premier Tech's Future Plans for EA
In 2022, they plan to make Ardoq more accessible. "Before," Scott says, "no one knew where to find us. Now we are working to make that point of service nice and clear." Soon the information from Ardoq will be self-serviced, allowing people to answer their own questions. Scott adds, "It's like taking the brainpower of many talented team members and making that knowledge accessible to everyone. We will always need our architect team members, but Ardoq helps them do more in a tailored way to help us connect our people to the technologies they need."
Currently, everything that is categorized as data, business, or application is assigned to the EA team. In addition, they have a technical team that maintains core technology like computers, networks, and infrastructure. Working across multiple teams can be a challenge, but the team is ready to take this on. "Premier Tech has this great culture of collaboration and transparency. Ardoq reinforces that essential element of who we are." The EA team would like to keep building a better-shared understanding that aligns the teams and relieves pressure for competing priorities.
Premier Tech started from the ground up, literally selling peat moss to North American gardeners. Soon, they will have their centennial, celebrating 100 years of innovatively adapting their business approaches, from adding world-class research and development facilities to venturing into complementary business areas.

Premier Tech's Strategic Goals
After starting from nothing, Premier Tech EAs have become a valuable team of trusted advisors.
Ardoq gives Premier Tech:
◆ Value: The Premier Tech EA team has aligned with the company's guidelines, supporting the leadership teams.
◆ Support: With the support of their Customer Success Manager (CSM), they're able to tailor their approaches better and have any road bumps during their Ardoq journey addressed.
◆ Clear governance: Because they have an overview of the whole company, they can build a well-aligned platform. This helps Premier Tech team members select applications and allows the EA team to phase out older applications and rapidly introduce new platforms successfully.
◆ Room to grow: A few points about the future: With Ardoq, Premier Tech can start reaching across silos and help build cross-functional teams.
Want to see how you can confidently align strategy and execution, meet your strategic goals, and build stakeholder trust using Enterprise Architecture? Book a demo today!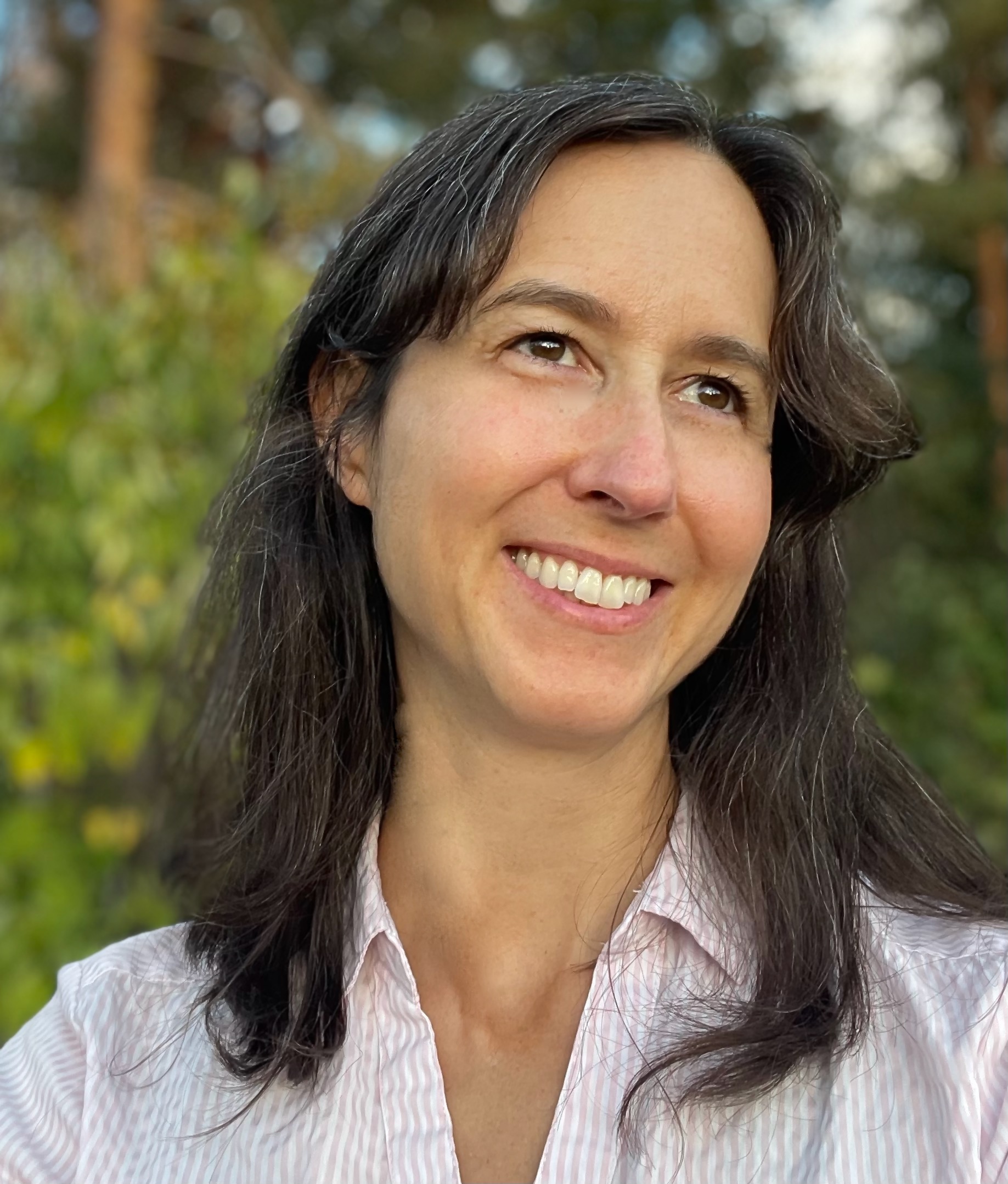 Rebecca Harrisson
Rebecca is a Content Specialist at Ardoq. A Michigan native, she has lived in Europe working in Communications for over 20 years.