It's human nature: we tend to connect with people like us. However, when an unconscious desire for similar people becomes part of a hiring process, diversity, equity, and inclusion fail.
Unconscious bias toward people who are of the same race, education level, economic status … influences who you hire much more than you think … You subconsciously look for points of similarity in everyone you meet because similarities make you feel safer.

- Kimberly Giles, Forbes
For any tech company, innovation, disruption, and change are driven by people. Various new hires drive new ideas and perspectives, which nurtures diversity and inclusion in tech. Organizations can collaborate better by improving diversity, fostering employee engagement, and delivering more value.
Ardoq is building diversity, equity, and inclusion into our hiring processes and practices. Since September 2022, a dedicated talent acquisition (TA) team has worked to create a structured hiring program that ensures a diverse pool of candidates. Our TA team is also instrumental in equipping our hiring managers with the tools to help them overcome their unconscious biases.
Safeguards in our Recruitment Process
As a SaaS company, we have a diverse portfolio of clients worldwide. A solidly diverse workforce allows us to reflect and understand our customer base, including multiple skill sets, and bring new perspectives. We use the following seven steps to ensure a fair hiring process that focuses on the best candidates rather than the candidates who are most similar to our hiring managers.
1. Write Job Advertisements That Attract Diverse Candidates
Job descriptions present the first hurdle in finding diverse candidates. Small changes in wording can influence who applies for the job. For example, data has shown that men are likely to apply for a role regardless of whether they meet a long list of requirements, whereas women only apply for those where they match each criteria. Ardoq's job descriptions include the role's specific requirements so that all potential applicants can clearly understand the expected skills and duties.
Some strategies we use to create genuine job descriptions:
Clearly stating the duties and requirements of the role
Differentiating between "desirable" and "essential" criteria
Using a language analytics platform to identify problematic language to create standard diversity and inclusion, encouraging people from different backgrounds to apply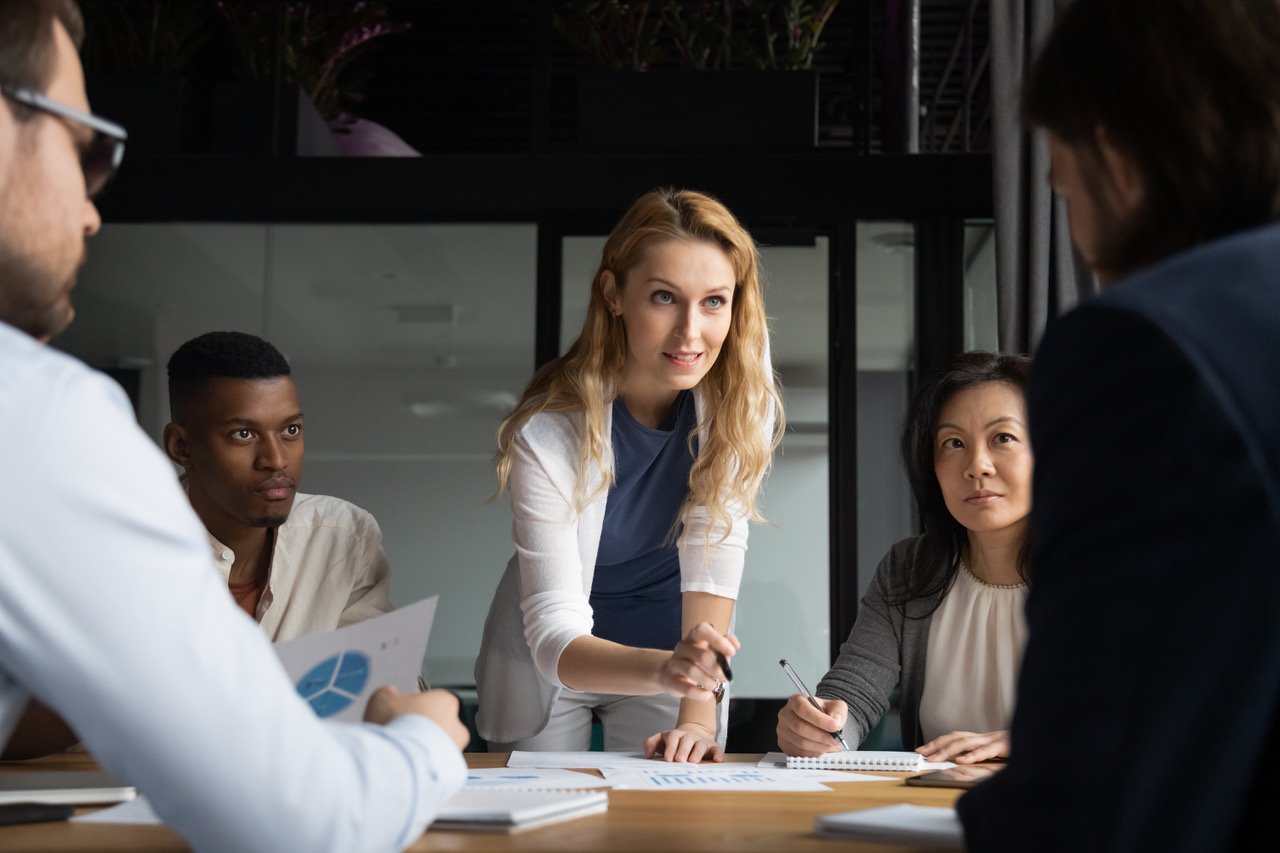 2. Educate Stakeholders
The TA team advises everyone involved in the recruitment process to ensure compliance. To limit discriminatory practices, the TA team educates all the stakeholders about our recruitment process to help all interviewers remain consistent in our approach.
In addition, candidates have complete transparency to the process so they understand the steps they'll progress through.
3. Standardize Interviews
We've worked to create interviews that give candidates an equal opportunity to participate, giving them space to have their opinions and thoughts heard. Each hiring manager uses a structured interview, ensuring candidates have the same opportunities. The structured interview also helps us avoid taboo questions that should never come into a hiring situation.
Talent Acquisition coaches all Ardoq participants throughout the interview process to give them a clear understanding of and criteria for the role, including the experience, skills, and requirements needed for the specific position.
Having more than one perspective helps us make fairer decisions, so we have two or more people in each interview. Here's an example of the panel the candidates could see during a typical interview process.
First interview: Talent Acquisition and hiring manager
Case interview: The hiring manager, a panel of experts and specialists in the advertised role, and Talent Acquisition
Meet the team: Two or three Ardoqians and Talent Acquisition
After each meeting with a candidate, the interviewers come together to debrief and give feedback while it's still fresh in their minds.
Structured interview questions allow us to use scorecards on each question, clearly comparing the candidates' scores. While giving a score may seem hard to the hiring managers at first, they quickly understand how having scores provides each candidate with a fair starting point and decreases the chances of their unconscious bias nudging the decision.
4. Use Technology to Avoid Bias
All humans have bias; it's built into our system. We use the anonymous feature in our recruitment software to avoid unconscious bias. We can make better decisions by anonymizing candidate profiles early in our hiring process, as seen in the example below. In addition, we create shortlists based on a clear understanding of the role and evaluation criteria, so each candidate has the same measure.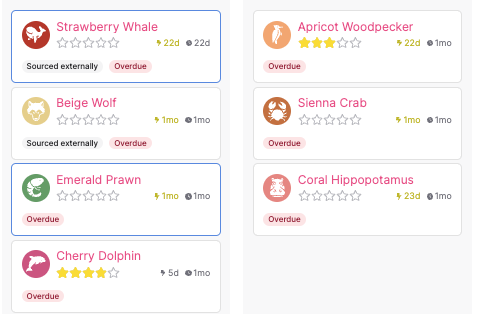 We also use technology in our reference checks to validate the information we have received from the candidate. By using software to collect feedback from the referees, we can focus on the same points for each job requisition, creating an optimal process.
5. Give Final Feedback
For every person we hire, a dozen or more candidates receive a rejection letter or phone call. It's hard for most people to get that rejection, so we make the time to tell candidates why. The hiring manager gives constructive feedback to all the unsuccessful candidates with reasons why they were not selected. This is usually sent via email if early in the process. If later in the process, the candidate can schedule a call with the hiring manager for a two-way conversation.

Internal Cultural Values: Bold, Caring, and Driven
We've seen clear results of directives and culture around our vision from the early days. Ardoq's values fuel our efforts to bring positive change to the Enterprise Architecture space and all the work we do. We want our values to have a measurable impact on our work, from hiring to marketing, our website, our office culture, and the Ardoq platform, creating tools and processes that are people-centered and inclusive.
Long-term ways we maintain diversity, equity, and inclusion:
Creating business transparency with our weekly 15-minute company-wide meetings, updating everyone on business issues, from changes in our projected hiring schedule to how we're performing compared to the quarterly projections
Celebrating together in weekly Friday meetings where everyone can share highlights from their week and thank team members who have helped them
Enabling all employees to give feedback on how they feel about issues surrounding diversity and inclusion at Ardoq via our monthly anonymous surveys
Building Diversity, Equity, and Inclusion
"Diversity is a fact, but inclusion is a choice we make every day. As leaders, we have to put out the message that we embrace and not just tolerate diversity."

–Nellie Borrero, Managing Director, Senior Strategic Advisor, Accenture
Bias is a normal part of life. No system is perfect, but we continue to iterate and improve. We have employees from 49 countries, and 37% of our employees are women.
Interested in seeing if Ardoq is a good fit for the next step in your career?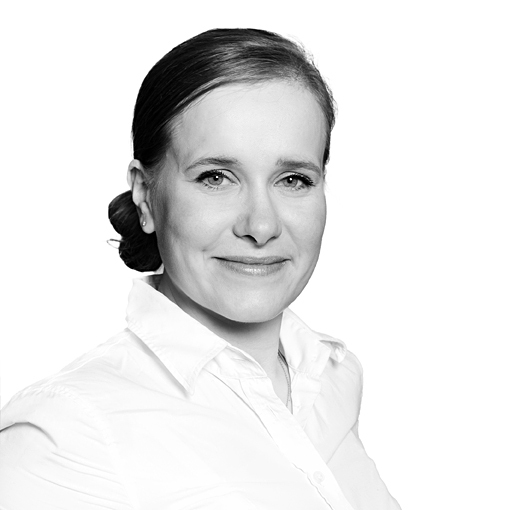 Magdalena Jura
Magdalena's team takes talent acquisition to the next level, ensuring we have the right team members to achieve our ambitious goals.