Digital leaders drive an organization's digital transformation, maintaining organizational health and competitiveness. Leaders use digital leadership skills to provide organizational benefits, enhance customer experience, reduce time to market, improve solution quality, and add meaning to data-driven insights.
"You can't delegate digital transformation for your company … You and your executives have to own it … engage, embrace, and adopt new ways of working with the latest and emerging technologies."

Barry Ross, Ross & Ross International
So what is digital leadership, and which leadership skills aid successful transformation?
While every organization has industry-specific leadership needs, some core skills add value for all digital leaders. These five fundamental skills help digital leaders plan and lead successful digital transformation.
What Is Digital Leadership?
To best leverage digital transformation, an organization has one or more leaders who manage the transformation of assets and map how to achieve its strategic goals. Normally the leaders work towards strategic goals by managing the continuing digital transformation organizations face when adapting to evolving technology, product delivery, and changing customer demands.
Who Is the Digital Leader?
The answer is not so clear-cut. It depends.
Some organizations have a Chief Digital Officer (CDO) who handles everything digital. However, some argue having a CDO or Chief Technology Officer (CTO) creates a digital silo. It's suggested that digital duties should best be carried out in a variety of roles.
Here's an example of how digital leadership could look spread across an organization, depending on the industry.
Chief Executive Officer (CEO) could plan digital strategy
Chief Information Officer (CIO) handles digital execution
Chief Technology or Digital Officer (CTO or CDO) weighs in on product development
Chief Customer Officer keeps a close watch on customer care
Chief Information Security Officer (CISO) tracks application lifecycles and threats
Chief Transformation Officer (CTO) working on digitizing processes
There is no single approach or arrangement for digital leadership that guarantees success. With a single leader, there can be a danger of a digital silo evolving. Conversely, distributed leadership often lacks alignment. With distributed leadership, digital can sometimes be like the plague. If a leader picks it up, they can't get rid of it. To avoid the "infection" eating their time, no one touches it, leaving parts of digital unmanaged.
Neither method of leadership is perfect, but this illustrates the importance of digital in every role in today's organizations. The five digital leadership skills are thus very relevant to anyone in leadership, not just those dealing directly with IT or technology.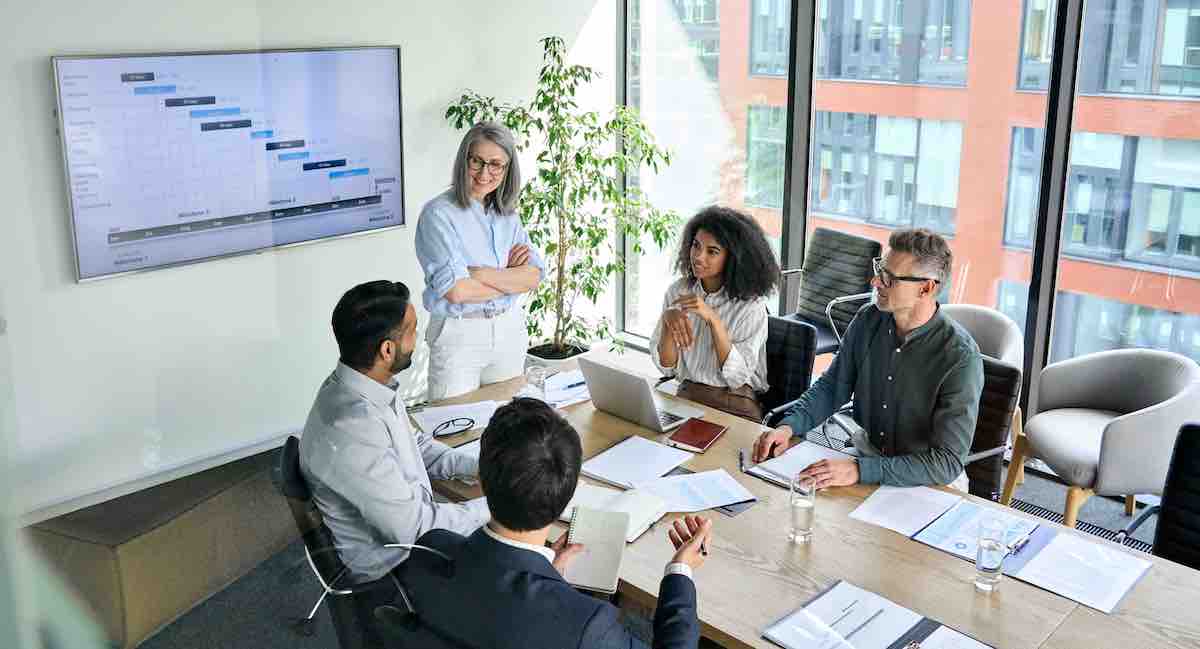 Five Digital Leadership Skills
Whatever the industry, all capable leaders share common traits. For example, a good leader must excel at working with people, planning, timing, and organization. Their honesty and commitment inspire higher trust in team members and stakeholders. These digital leadership skills are also universal qualities that will aid the successful evolution of organizations.
1. Think Strategically to Build Digital Vision and Strategy
One of the most important duties of digital leaders involves forming a digital vision and strategy. Developing the strategy is a bit like playing chess. The digital leader must anticipate the future, based on where the organization is today, and position it for long-term benefits. A leader's solid strategic thinking ensures the organization is not left behind, losing customers and product value.
Using Strategic Thinking in Building a Digital Vision and Strategy
In practice, the vision defines the organizational goals and strategy and shows how to achieve them. It's the key to driving change, aligning stakeholders, and bringing a digital future into being. For example: if the vision calls for excellent customer care, the leader could then map the customer journey internally and externally, define all related processes, and enable the technologies necessary for the journey to take place.
It's easy to say think strategically, but building that strategy takes weeks or months. Leaders gather all of the necessary background information for the decisions so they have the tools to implement the plan. Here are a few steps digital leaders take when forming the vision and strategy.
Define Where the Organization Is Today
A leader looks honestly at where the organization is at the moment. They can develop the steps to achieve the strategic goals by knowing where they are.
Articulate What Success Looks Like
People want to know their destination and how they will reach it when embarking on a journey. A leader will define areas like go-to-market strategies, customer experience, or product platforms. For each area, they'll build in details like a cost-benefit analysis, skills and technologies needed, priorities, methods, and resources. They can evaluate alternatives and select a path most conducive to success within their constraints. (See also the Make Quality Decisions section.)
Make a High-Level Roadmap
Now that the beginning and end of the journey are defined with near and long-term initiatives, leaders build the roadmap and set success milestones and checkpoints to ensure this is the best path and way to reach the desired goals. The map outlines impact, objectives, constraints and boundaries, and processes.
Learn how Enterprise Architecture can improve strategic planning and execution in organizations.
2. Communicate Clearly to Realize Projects
Great digital leaders should have good communication skills to match their strategic thinking, giving clear messages to stakeholders and team members. Without that skill, their initiatives might never come to fruition. When an initiative like the above-mentioned vision and strategy is finished, the leader must have stakeholder buy-in to move forward smoothly.
You can have the greatest idea in the world, but if you can't persuade anyone else to follow your vision, your influence and impact will be greatly diminished.

- Carmine Gallo, Harvard Business Review
A skilled leader identifies the stakeholders and understands how the plan impacts stakeholders. For example, a good leader won't suddenly announce: "We decided to increase your workload by 50%. Help the company, just be more efficient." Stakeholders need to be included to assess the impact on them and should help coordinate and plan in areas relating to them - getting their buy-in into the greater plan. Employees who feel heard are also more likely to actively participate in projects and voice concerns as they arise. For example, someone "on the ground" might spot something that leadership isn't aware of, something which could be blocking the successful delivery of a project. When they feel invested in the project, they are more likely to speak up.
A good leader remembers that underrated component of communication: listening. Active listening involves truly hearing what people are saying rather than simply waiting for a turn to speak. People who feel heard are more likely to take leaders' feedback onboard and adjust their approaches accordingly.
3. Be Flexible in Managing Innovation
Within emerging technologies and innovations, there's always something just entering the market that is better, faster, and cheaper. Because changes happen so quickly within IT, digital leaders must also be prepared to adapt their thinking and opinions quickly.
Digital leaders track industry and market trends, judging the benefits the new developments could add to their organization and deciding which to adopt. Often the goal is to become an industry disruptor adding value to the organization.
Generally, this disruption adds value by improving speed and efficiency, doing the same thing but differently, i.e., incorporating technologies to improve the process or starting something completely new. Whatever disruptive technology or approach leaders implement, they use flexible thinking to help the organization adapt to change.
When digital leaders consider a new trend, some of the questions they ask include:
What are the risks and impacts of bringing in new concepts? i.e., regulatory and security concerns
What type of change is needed? i.e., doing a current process differently or building a new process
Is the trend fit for purpose? i.e., Do the benefits outweigh the time, finances, and risks of changing the 'old' way of doing something?
How do the new technology requirements fit into the current enterprise configuration?

Can the data and technology be used cross-functionally with other technologies?
Can it integrate into a healthy ecosystem?
Where is the data, and how does it flow?
Are the costs worth the benefits?
Finally, there's the question leaders should always ask themselves: Just because you can, should you?
4. Make Quality Decisions About Technology
Some leaders avoid making decisions. In Forbes, Darren Smith notes, "Leaders need to lead. But many don't. They avoid making decisions that lead the team because those are the decisions that have consequences ... They'll make no decisions and let the situation make the decision, and then they cannot be blamed."
A digital leader who lets the circumstances of a situation decide the outcome, will quickly fail in digital transformation. For example, a leader will face decisions about the technological landscape during digital transformation, relying on their team's advice and data to help them decide which applications should be phased out and which to take on. Done correctly, this will optimize all the expected benefits. Done incorrectly it will interrupt business, cost more and create more outages.
Leaders must calmly deal with uncertainty; too many choices, and regulate emotions when making decisions. Thankfully digital does have an ally in data. Having good and up-to-date data helps leaders understand where they are and the positive or negative consequences of change. Enterprise Architecture helps by showing you recommended possible choices, with the risks and benefits of each one. So leaders can confidently make decisions based on complete, up-to-date information. It helps them make the best decision possible based on reliable information and data-driven insights.
Digital leaders also ease their own burden by empowering and trusting their team to make decisions so everyone understands the steps of gathering data to research the options before moving forward and making a decision.
Learn more about how to use data for informed decision making.
5. Know Your People and Manage Wisely
An organization's success depends in part on talented people. In the current tech job market, organizations often sell themselves to candidates, so maintaining a good working environment, transparent promotion, and training processes are vital. In addition, for leaders to attract and retain quality employees, they should be aware of the competencies required for their projects and processes to ensure the right skills are coming into the organization.
In one of the largest studies of burnout, Gallup found the biggest source was "unfair treatment at work." Other sources included an unmanageable workload, unclear communication from managers, lack of manager support, and unreasonable time pressure.
Those five causes have one thing in common: a manager. Bad management almost guarantees miserable employees. According to State of the Global Workplace 2022 Report, a manager's effect on a workplace is so significant that Gallup can predict 70% of the variance in team engagement just by getting to know the boss. The leader provides employee engagement, nurturing enthusiasm, and commitment toward company success. Team members stay for a good leader and find a better place to work when dealing with a poor one.
Improving Your Digital Leadership Skills
Some people come by leadership naturally. Others earn and develop their abilities with a curious nature and by experiencing other great (and not-so-great) leaders. Remember, these skills aren't just for leaders. Whatever your area of expertise or level within an organizational hierarchy, these fundamental skills can help everyone be successful in their roles - from the entry-level backend developer to the CIO.
Key Takeaways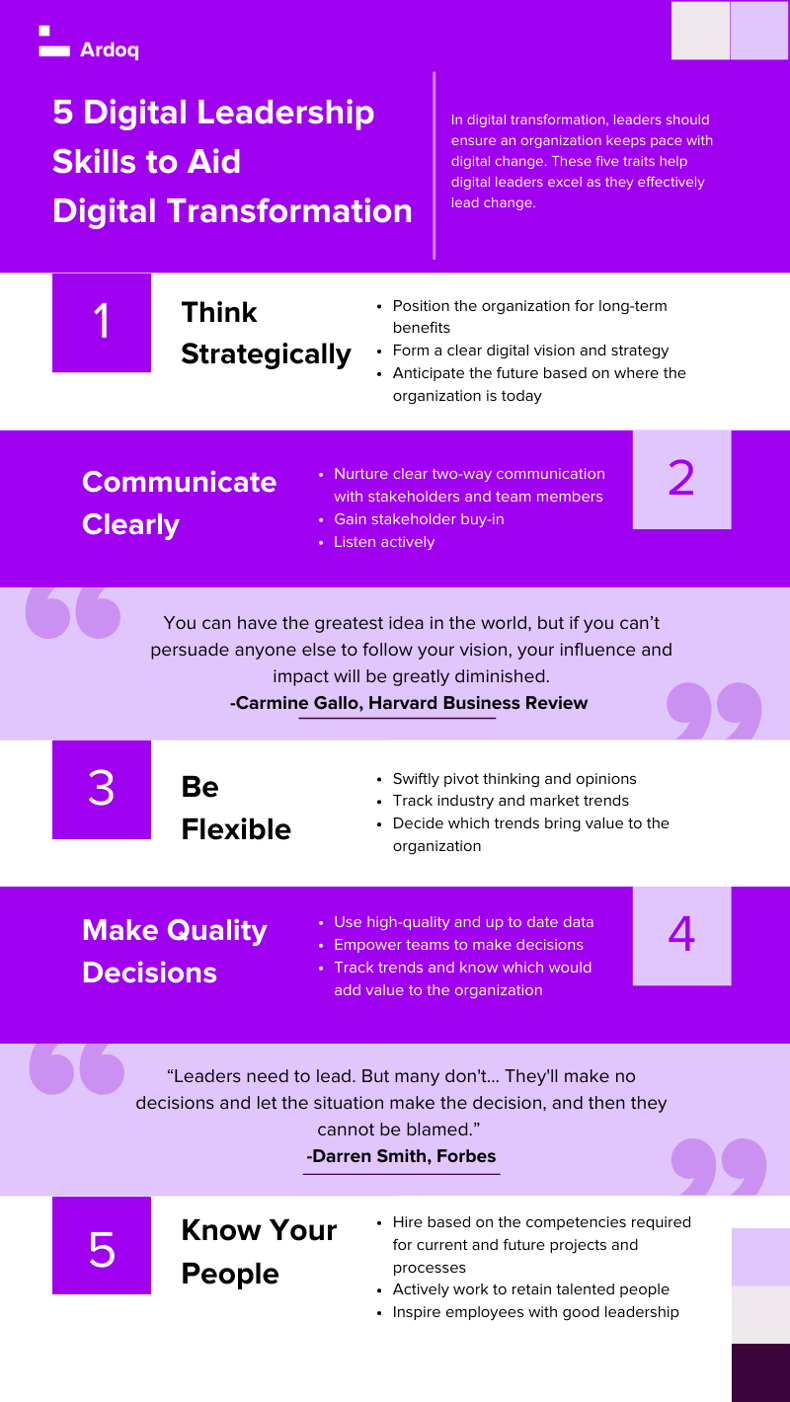 Learn how your organization can improve decision-making today, check out Ardoq Discover.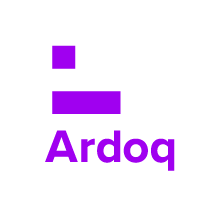 Gordon Cooper
Gordon is the Director of Customer Solutions at Ardoq. Gordon's work in Enterprise Architecture and Risk Management shows how everything in an organization has benefits, consequences, and connections.