Sutton starts in the fast-growing Nordic software company from the 2nd May. "A stellar candidate we are really glad to have onboard our team," CEO Erik Bakstad states.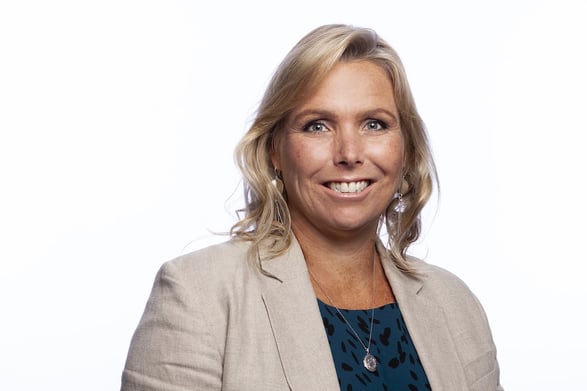 The Nordic-based SaaS company Ardoq has experienced high revenue growth due to its in-demand enterprise solution. Targeting both private and public sector both directly and through partner channels, the market potential is substantial. With customers like British Telecom, The Carlsberg Group and ABB on their customer list, they have proven their value as a modern need-to-have tool for digital business management. According to Ardoq CEO Erik Bakstad, this is exactly the right time to hire the company's first ever Chief Revenue Officer.
Sutton's role will be to build on the existing customer base and processes in order to accelerate revenue growth across existing and new markets. This will include a deep focus on new logo acquisition, the existing customer base as well as expanding the shared go to market motion with key partners. She will report to CEO Erik Bakstad and play a key role in the executive management team.
"We were impressed by Helen from day one with her understanding of change management and business transformation, and how the right software can enable organizations to better navigate and achieve change." Bakstad says.
The unique combination of the company culture plus this incredible product is exciting.
Sutton joins Ardoq from a position as a Senior Vice President in Dataminr with responsibility for all International Private Sector revenue. During her time there she drove significant revenue growth and entered new markets in APAC and EMEA. Previously she had an extensive career over 20 years leading international and global teams in various SaaS enterprise software organizations including SAP, Unit4, Splunk and DocuSign. In Ardoq she will be responsible for all Revenue functions including Sales, Customer Success, Partners and Revenue operations.
Sutton has already had her first day at the company and says "Ardoq is shaking the market as a disruptor in its field. As a Gartner Magic Quadrant Leader I know there is huge potential for further growth. I have been fortunate to spend time with the full team at the headquarter in Oslo. The unique combination of the company culture plus this incredible product is exciting. I can't wait to get started."
Marianne Wilhelmsen
Marianne is the Director of Brand and Communications at Ardoq.