A big factor in the growth of shadow IT is the inevitable rise of a tech-savvy workforce. By 2030 the U.S Bureau of Labor Statistics predicts that millennials will account for up to 75% of the American workforce. This prediction means that most organizations will have a relatively small IT team overlooking a vast majority of digital-native employees, making the issue of managing shadow IT a significant and complex one.
Shadow IT often also indicates the need for greater organizational changes. It's an opportunity for your organization to understand internal gaps and chart a better way forward. To devise an effective strategy for embracing distributed technology, you should first understand what defines shadow IT and what exactly is feeding its growth in organizations.
Defining and Reframing Shadow IT
Gartner defines shadow IT as "IT devices, software, and services outside the ownership or control of IT organizations." On the ground, this may mean workers are using their own devices and applications or procuring new cloud-based services for work-related tasks. This independent tendency in the pursuit of technology should surprise no one. With a largely millennial workforce, comes the expectation of easy access to virtual tools in the workplace. If access to these tools is lacking, these tech-savvy individuals are comfortable seeking out their own tools and solutions. In the quest for more effective ways to work, they take to new tech faster than your IT organization is able to support or track.
"Significant spending on digital initiatives and technologies is now coming from the business. Product teams, led by product managers from the business and often with their own captive IT team, are becoming increasingly popular… the IT organization has lost control of digital."
From being a tolerated workaround for bureaucracy, shadow IT is becoming the core way many digital businesses are now executing. Teams with domain knowledge are increasingly empowered to find swifter, more effective ways to push digital initiatives forward. So, how is this a bad thing for the rest of your organization?
"IT organizations need to embrace shadow IT and build a culture where shadow IT effectively becomes sanctioned, secured, and made to meet the needs of broader users by IT. In sum, IT organizations need to not view shadow IT as the enemy, but instead, see it as an opportunity to right the ship before it is too late."
Certainly, your IT department naturally feels their relevance and mandate over technology is being challenged, but they should instead see this development as a symptom of a bigger organizational issue and an opportunity to evolve their role in the organization.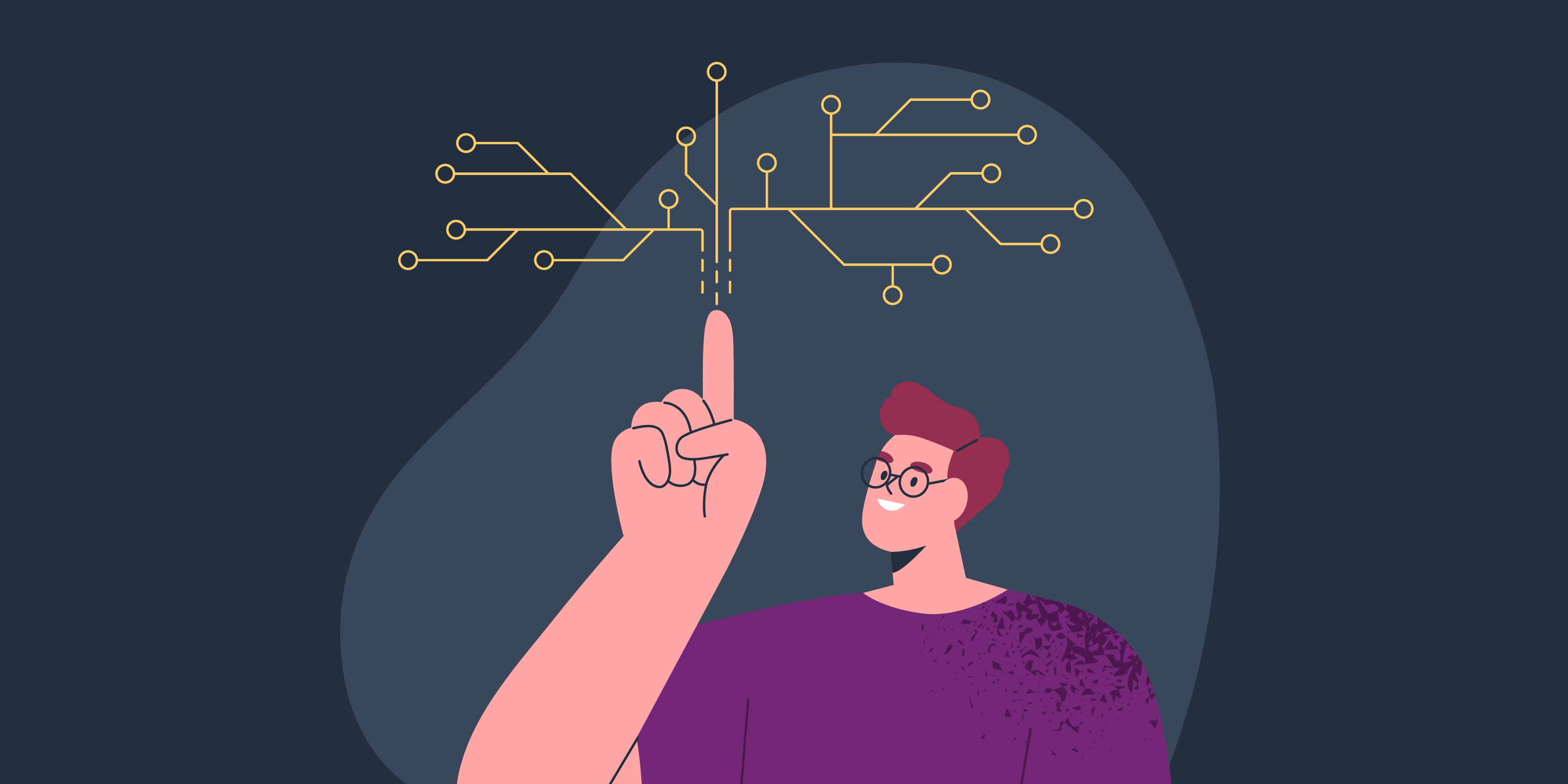 Some potential benefits with shadow IT:
Higher flexibility in systems and business units
Greater ownership of technology throughout the organization
Can help organizations understand gaps and opportunities to realign the IT roadmap accordingly
What is the real concern with shadow IT for the rest of your organization?
The real trickle-down problem is the lack of systems or organization around distributed technology. Most businesses just are not set up to track, support, and effectively manage technology being procured from any and all sides. With IT out of the picture, no one function holds the critical overview. This leads to a multitude of issues including uncontrolled and unoptimized IT spending, higher levels of legal and security risks, siloed efforts with little to no integration, and a confusing employee experience.
A collaborative Enterprise Architecture team can offer your business the overview it desperately needs for effectively managing shadow IT. Here are 5 ways to leverage Enterprise Architecture as technology becomes more distributed in your organization:
Get a Clear Overview of Your Organization's Applications
With IT no longer holding the mandate for technology in organizations whether by choice or circumstance, it is only going to get harder for your organization to keep track of applications and how the applications work together. Application Portfolio Management is a foundational step towards consolidating and getting the overview you need. With this overview in hand, the business can then get a real sense of application ownership throughout your organization, manage business risk, and more effectively evaluate ongoing IT investment.
Understand How IT Is Connected to Your Business
Another issue with shadow IT is that there is no knowledge of how numerous unregulated applications fit into business capabilities and your organization's ability to deliver. Whether products or services, digital is a huge component in the successful delivery process for almost all organizations today. Not knowing which critical processes your bottom line is dependent on leaves the organization vulnerable. With Business Capability Modeling, you can see how your people, processes, and applications are all connected.
Regain Control Over Your IT Spends
Shadow IT prevents you from having clear oversight of the true expenditure on applications and optimization (or not) of your expenditure across departments and regions. The overview with Application Portfolio Management empowers you to start looking into how to better manage overall IT spends. Application Rationalization will help you ensure your IT environment stays agile, cost-effective, and reliably delivering the services the business needs to meet its goals.
More than blind cost-cutting, these digital change projects help you to get cost insight to make strategic, data-driven decisions about what is really needed, what could be consolidated, and what is lacking in your IT environment. Being able to proactively plan an IT roadmap based on real-time data helps reduce the amount of shadow IT in your business as teams find that the tools they need are already accounted for.
Increase Transparency, Improve Governance, and Minimize Security Risks
Shadow IT introduces immeasurable risks for an organization because it operates without governance and critical cybersecurity controls. This incurs substantial unknown legal and security risks. Untracked applications with critical data could be hacked while personal devices used for work-related tasks could be lost or tampered with, leaving your organization dealing with potentially damaging and expensive repercussions.
Governance is important but it does not mean needing draconian gatekeeping IT organizations. With a collaborative approach that engages stakeholders throughout your organization, good governance can be made possible, navigating the fine balance between control and agility.
Make Better, Data-Driven Decisions in IT and Beyond
One of the main issues at the core of shadow IT's rise is the lack of systems empowering people with the required domain knowledge to be involved in the decision-making process over IT. When you enable democratized decision-making in your organization, you ensure knowledge across teams and functions is leveraged to make better decisions for the whole business. You can move beyond painful procurement processes and spend more time on the discussion and decisions that ultimately matter with the right people in the "room".
Key Takeaways on Managing Shadow IT
Shadow IT is a symptom of greater organizational changes that need to be made.
Most issues stemming from shadow IT come down to lacking an up-to-date overview of the IT environment in the organization.
Managing shadow IT creates an opportunity for IT to rethink its role in organizations, from gatekeepers to collaborative facilitators.
Enterprise Architecture can help businesses get the overview needed to better understand their applications and how these applications support the business, engage stakeholders in good governance, and democratize decision-making more effectively.
Learn more about how valuable Enterprise Architecture insights can help you effectively democratize and manage digital decisions across the organization and more.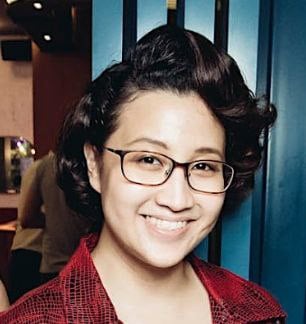 Deborah Theseira
Deborah is a Content Specialist at Ardoq. She wields words in the hope of demystifying the complex and ever-evolving world of Enterprise Architecture.