We are thrilled to announce that Ardoq has been named a Leader in the December 2022 Gartner® Magic QuadrantTM for Enterprise Architecture Tools report for the second year in a row.
Ardoq provides dynamic, data-driven insights and visualizations to help businesses make better decisions, faster. We believe that our inclusion as a Leader for a second consecutive year in the Gartner® Magic QuadrantTM for EA tools report helps validate Ardoq's position in the Enterprise Architecture (EA) space.
What Does It Mean to Be Included as a Leader by Gartner® in the 2022 Magic QuadrantTM for Enterprise Architecture Tools?
Gartner® delivers actionable and objective insights to business executives and their teams. The Gartner® Magic QuadrantTM is a first step in understanding the technology providers that might be considered for a specific investment opportunity. It provides a graphical competitive positioning of four types of technology providers, 'Leaders', 'Visionaries', 'Niche Players', and 'Challengers', in markets where growth is high and provider differentiation is distinct. Magic Quadrants help to quickly educate business executives about a market's competing technology providers and their ability to deliver what end users require today and in the future.
We believe that Ardoq's highly flexible metamodel, evolving user experience, adaptive use case guides, and cloud-native offering have helped us receive this recognition as a Leader in the 2022 Magic QuadrantTM for EA Tools. We believe this recognition is down to acknowledgment of Ardoq's growth and expansion across all our markets - both in North America and Europe, our improving accessibility and user experience, and the added value that Ardoq's use cases offer our customers.
"EA tools help envision, model and plan for the future of the enterprise, with features to continuously evolve business and operating models. Enterprise architecture and technology innovation leaders should select EA tools that support long-term transformation, modernization and innovation goals."

- Gartner®

Navigating Change With Confidence in Turbulent Times
2022 has been a year of immense growth for Ardoq, seeing us raise $125 million in Series D funding. This investment has allowed us to expand our team to include a new Professional Services group. This dedicated function provides bespoke support at every step of the customer journey, offering our customers even greater support with paid services on top of our existing customer success team. As a result, Ardoq is scaling appropriately to support even the largest enterprises across all of our markets.
However, we're conscious that 2022 has also been a rollercoaster ride for many businesses, thanks to the uncertain socio-economic landscape left in the wake of the pandemic. Couple this with rising fuel costs, interest rate increases, and anticipated recessions, and it's no surprise that even the largest and most successful enterprises have faced challenges.
EA tools should be a critical part of any enterprise's business strategy, no matter the economic climate. Factor in periods of fiscal uncertainty and these digital tools that help them understand the complexity of their processes, systems, data, and infrastructure have never been more important. Such overviews are critical for businesses wishing to optimize their operations, enhance productivity, improve their customers' experience, and boost overall efficiency.
A Leading Cloud-Native, Flexible Enterprise Architecture Tool
Ardoq is a digital-native SaaS (software as a service) solution. Our platform is updated continuously, meaning we deploy and iterate new functionality fast. Ardoq is also highly configurable, offering best practice guides dependent on our customers' needs. Importantly, unlike other EA vendors, these use cases aren't hard-coded into our platform. Ardoq works as one big information repository, storing data and out-of-the-box best practices in one place. As a result, customers can see how things are connected and can easily pivot into new use cases without having to buy and import data into new systems. Importantly, when the data is there, it's not siloed but can be shared and configured for different types of insights, across the organization. Our customers can then expand their model as their organizations go through change and as their enterprise architecture function matures. In the same way, we can easily extend our offering quickly without spending hours rewriting and deploying new code. Our commitment to information security means that our customers can rest assured that their data is safe in Ardoq.
Our platform's flexibility also means that Ardoq partners can integrate their own software products with Ardoq's powerful graph database and visualization capabilities, allowing them to deliver customer value that scales across different industries and geographies. This makes us an excellent fit for software providers that want to do joint business development in a growing ecosystem of innovative solutions.
Ardoq's ability to automate key functions of Enterprise Architecture also makes us different. For example, Ardoq automates data collection via Surveys and real-time integration. This means Ardoq facilitates the crowdsourcing of information and then automatically visualizes and analyzes the resulting data, quickly delivering value to our customers. Such automation also helps EAs shift their focus to analysis and exploration, dedicating more time and resources to engaging with stakeholders to drive business change.
Innovating Our User Experience to Democratize Data and Enable Decision-Making
We think that EA data needs to be accessible to everyone in a business, regardless of their role. If only a handful of professional EAs can access and understand the EA-harvested information, its use becomes somewhat limited. To overcome this challenge and to fully democratize data, we've developed Ardoq Discover, a self-service 'Google-style' user interface (UI) that brings the possibilities that EA data offers closer to business users and decision-makers.
Discover is designed so that virtually anyone in a business can access and query enterprise architecture data and contribute directly via Ardoq Surveys and Broadcasts. Opening up EA data to the rest of the organization means businesses can search for, coordinate, and contribute to making universal decisions quickly without needing an Enterprise Architect to translate the findings.
Using New Enterprise Architecture Tools To Keep Sight of Strategic Goals While Maintaining Efficiency
Leaner Businesses for Leaner Times
When starting their EA journey, the first stop for many businesses is to regain control of their applications, or apps. Applications range in complexity and, as businesses change and grow, so does their number of applications.
As organizations expand, hire new staff, venture into new geographies, or work to optimize their business to meet market demands, they need to keep track of how applications are used. Traditionally, capturing information about these applications (who owns them, who's using them, subscription renewal dates, etc.) is labor intensive. IT organizations would need to talk to staff, manually log the findings of these conversations into spreadsheets, and present them back to leadership. Leadership would then need time to discuss these findings before deciding on what to do next. Most businesses don't have the time or resources for these tedious tasks at the best of times, and even less in the current business climate. This is where application rationalization comes in handy. Application rationalization automates much of the process of sourcing and analyzing data, providing actionable insights and recommendations on keeping your application portfolio lean and transparent.
Dynamic Insights to Keep Strategic Goals on Track
Further insights into how enterprises are operating can be found using Business Capability Modeling and Business Capability Realization. These methods create a dynamic overview of a business, something that's critical for keeping sight of strategic goals and tracking how projects are progressing. All these insights are crucial for helping business leaders see which of their capabilities are "must-haves" and which can be trimmed down. The resulting leaner application portfolio is more cost-effective which has the added benefit of helping to streamline operations and support the business more effectively overall.
Collectively, these new EA processes improve ROI and drastically reduce the time usually needed to reach conclusions, helping businesses keep their strategic goals in sight while operating as efficiently as possible. Grasping such insights and obtaining an overall view of a business is essential, regardless of the fiscal climate. We believe our inclusion as a Leader in the 2022 Gartner® Magic QuadrantTM for Enterprise Architecture tools report confirms this. In times of economic volatility, the types of EA methods that Ardoq offers could be considered a "must-have" for the enterprises of today who still want to be here tomorrow.
See how Ardoq can help everyone in your business harness the power of new Enterprise Architecture and make better decisions faster.
---
Disclaimer
Gartner, Magic Quadrant for Enterprise Architecture Tools, By Akshay Jhawar, Gilbert van der Heiden, Andrew Gianni, Andreas Frangou, 12 December 2022

Gartner does not endorse any vendor, product or service depicted in its research publications, and does not advise technology users to select only those vendors with the highest ratings or other designation. Gartner research publications consist of the opinions of Gartner's research organization and should not be construed as statements of fact. Gartner disclaims all warranties, expressed or implied, with respect to this research, including any warranties of merchantability or fitness for a particular purpose.

GARTNER is a registered trademarks and service mark, and MAGIC QUADRANT is a registered trademark of Gartner, Inc. and/or its affiliates in the U.S. and internationally and are used herein with permission. All rights reserved.

This graphic was published by Gartner, Inc. as part of a larger research document and should be evaluated in the context of the entire document. The Gartner document is available upon request from Ardoq.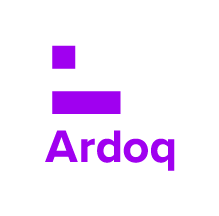 Ardoq
This article is written by "Ardoq" as it has multiple contributors, including subject matter experts.