Leaders in Enterprise Architecture and technology innovation must choose Enterprise Architecture software that aligns with their objectives to achieve lasting transformation, modernization, and innovation.

Deciding on an Enterprise Architecture (EA) tool is an investment that deserves dedicated time and effort to consider the best fit for the strategic initiatives in an organization. Not every tool works best for every team. Some tools require a big team to operate, while others are more agile and can be an effective tool for one-person teams. Price can be a pivoting factor for some organizations, but Enterprise Architects need to consider the substantial time and resources needed to build out models and maintain data if they don't invest in a dedicated tool. Therefore, when deciding on a tool, the big question is how a given Enterprise Architecture tool best meets organizational objectives.
Shortcuts:
What Is an Enterprise Architecture Tool?
Challenges with Legacy Enterprise Architecture Management Tools
Benefits of Incorporating Enterprise Architecture Tools To Achieve Business Goals
Five Key Selection Questions for a Modern Enterprise Architecture Tool
Why EA Is Critical for Better Strategic Planning and Execution
Utilizing Your Organization's Strategic Opportunities
Summary: Five Steps for Acquiring the Best Fit Enterprise Architecture Tool
What Is an Enterprise Architecture Tool?



An Enterprise Architecture tool is software designed to support and facilitate the practice of Enterprise Architecture within a large organization. The Enterprise Architecture discipline focuses on aligning an organization's business goals and processes with its IT infrastructure and technology resources. EA tools help organizations manage and document various aspects of their Enterprise Architecture, enabling better decision-making, optimization, and alignment of resources.

Here's how EA teams typically use an Enterprise Architecture tool:
Documentation and Visualization: Tools often use diagrams, charts, and other visual aids to represent elements. The more modern an EA tool is, the more equipped it is to be flexible and create visualizations based on the needs of an organization.
Repository Management: These tools maintain a central repository where all architectural artifacts and data are stored. With

software as a service (SaaS)-based tools

, users have incredible storage space.
Analysis and Modeling: Users can create models to assess the impact of changes, identify bottlenecks, optimize processes, and align IT with business objectives.
Alignment with Strategy: EA tools enable organizations to identify gaps, redundancies, and opportunities for improvement in their architecture to better support business objectives.
Governance and Compliance: Tools help with compliance by documenting how the organization adheres to regulations and industry standards–a must in today's high-risk environments.
Change Management: Enterprise Architecture software facilitates the management of changes to the Enterprise Architecture and in an organization.


Challenges with Legacy Enterprise Architecture Management Tools
While undergoing Digital Transformation, companies may learn through challenging experiences that their Enterprise Architecture Management (EAM) legacy tools are ill-suited for a successful and ongoing IT evolution. This is attributed to several factors, including:
Closed, Expert-Centric Tooling
Legacy EAM tools demand a significant level of technical proficiency, which restricts the potential for newcomers without technical backgrounds to harness the capabilities of contemporary SaaS-based solutions. IT and architecture teams are historically more isolated and insular in an enterprise, more narrowly focusing on technological enablement rather than driving business outcomes.
Reliance on Manual Updates and Out-Of-Date Data
This bureaucratic barrier, which keeps non-IT entities and individuals at arm's length, results in EA teams functioning like data guardians, amassing information into a tool only they have access to. The maintenance of data in these tools is often manual, tedious, and easily out of date. These tools lack collaborative features and require substantial customization efforts that consume time and inflate expenses. Businesses that embrace modern Enterprise Architecture Management tools avoid limitations and enhance value generation by promoting user-friendly experiences with automated and intuitive features.
Lacking Connection to the Organization's Strategy, Initiatives, and Goals
Enterprise Architect tools of yore did not naturally integrate with or account for the enterprise's higher-level strategic objectives. This lack of connection back to the business and its goals meant it was often difficult to communicate the function's value. This is something modern Enterprise Architecture software actively tackles.
Benefits of Incorporating Enterprise Architecture Software To Achieve Business Goals
Effective Enterprise Architecture software is a tool that can:
Set clear goals
Conduct regular progress reviews
Give data-driven answers
Foster a culture of accountability and innovation
Adapt to changing circumstances
An Enterprise Architecture tool should assist organizations by managing and optimizing their Enterprise Architecture and business initiatives. These tools are robust yet flexible, meeting the needs of large and complex companies. Organizations can then stay competitive and customer-focused. Essentially, modern Enterprise Architecture tools help big companies to move and innovate like small ones.
Although extremely useful for large enterprises, businesses of any size and industry can maximize control, and accelerate business objectives with data-driven, modern Enterprise Architecture tools. These types of tools are specifically made to support fast and smooth transformations, allowing teams to become agile teams.

The benefits of embedding an Enterprise Architecture tool can change the trajectory of business outcomes. The primary purpose of Enterprise Architecture is to align an organization's business and IT strategies, improve decision-making, and ensure that technology investments support the overall goals of the enterprise.
Picture for yourself a dynamic Enterprise Architecture tool that's tailor-made for the cloud, and embraces SaaS, PaaS, and IaaS. The tool should simultaneously champion for intelligent governance that weaves together efficiency, security, and compliance in perfect harmony with the agile DevSecOps approach.
With the right Enterprise Architecture tool, a business can embark on a cloud-native adventure at top speed with solid control. Imagine these SaaS tools as the data-driven engine powering the journey, guiding organizations through transformations that allow them to zero in on IT capabilities and craft positive customer experiences.
This journey does more than just manage IT investments; it empowers organizations to sculpt them around the customer experience, turning the organization into a thriving innovation hub, where every move is fueled by the quest for excellence and customer-centric innovation.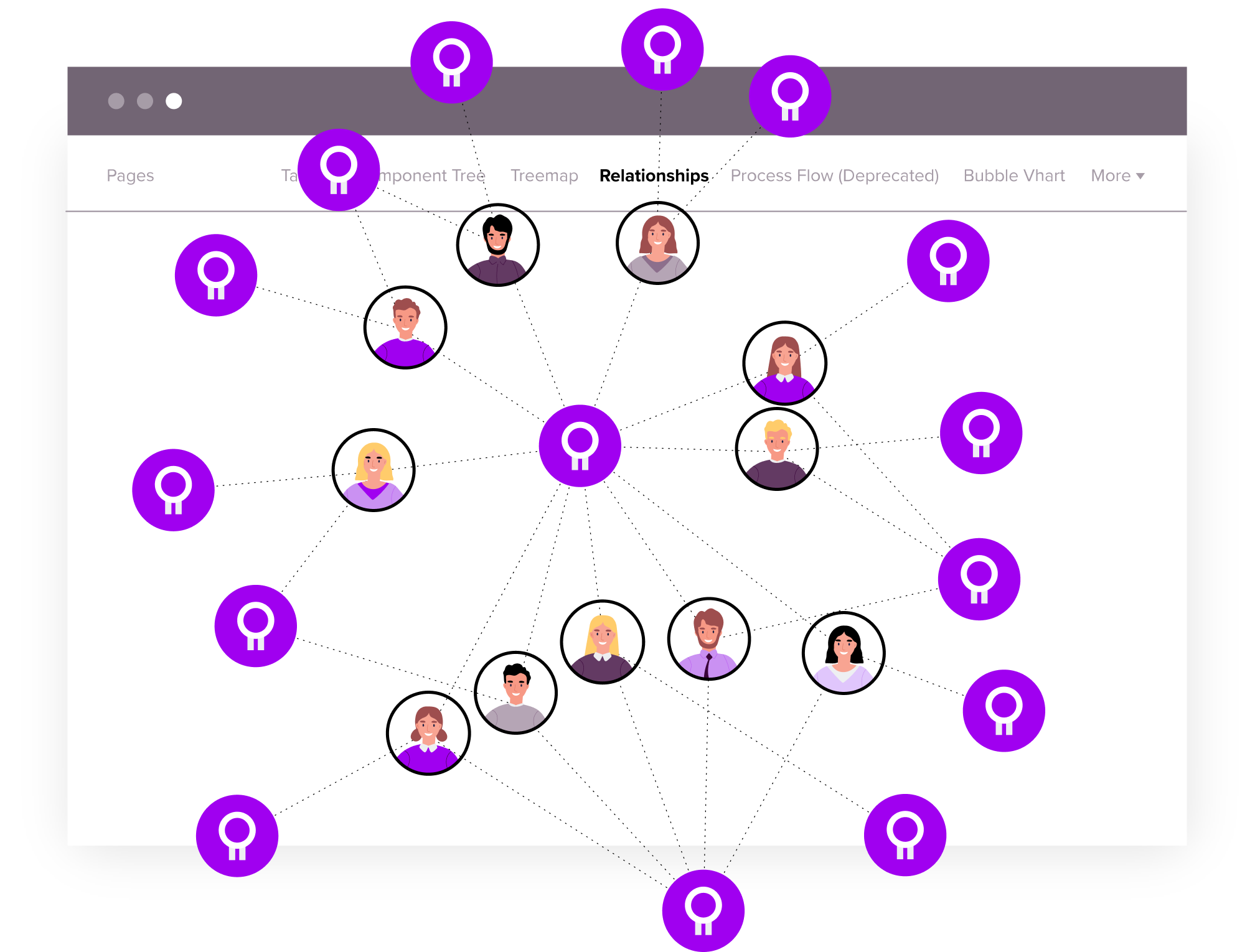 5 Key Selection Questions for a Modern Enterprise Architecture Tool
The features needed for an organization depend on which strategic initiatives leadership focuses on. Organizations should be able to choose what they need instead of having extra features that get in the way of what they're trying to achieve.
1. Does This Tool Deliver Quick Time-to-Value?
A flexible tool with out-of-the-box frameworks allows organizations to hit the ground running. As a minimum, teams should be able to quickly get an overview of the organization and people, of the IT landscape, and of the business capabilities.
Enterprise Architecture teams can capture powerful insights into the data if the tool has the capability of Application Portfolio Management (APM), but also be able to go beyond that. By mapping applications and processes in place, EA teams gain instant visibility into their IT portfolio and can start taking action. The right tool can scale, something even the smallest EA teams can action on quickly.
Strategic APM allows organizations to take back control of IT investments and target their capabilities towards business priorities to maximize their impact. A thoroughly recommended best practice that drives success:
Start with aligning on business goals
Ditch legacy Enterprise Architecture technology
Take a data-forward approach
Collect as much data as possible…on the biggest issue
Democratize data collection
Use visualizations to show the work behind the thinking
Prioritize continuous collaboration
Organizations can take it one step further with Business Capability Modeling (BCM). BCM is a built-in feature in New Enterprise Architecture tools that adds business context to change processes by connecting systems, processes, and people. Being able to model capabilities means teams can get instant data results.

Business Capability Modeling can be a great starting point for getting a universal framework to analyze business and IT performance. Organizations often find the following advantages of mapping their capabilities:
Achieving an easy-to-use product that the whole organization can use
Bringing together their strategy and IT architecture, where they both speak a common language
Gaining insights into the entire organization with data-driven results
A method for assessing the enterprise, such as gauging the effectiveness of transformation initiatives or scrutinizing operational results.
You can manage low-value IT systems out of your estate, freeing up the budget and resources needed to drive the strategy forward, while working towards future goals.
2. Can This Tool Engage the Entire Organization?
Who has the most knowledge about your organization? Is it the CEO or the CFO? The answer may be surprising but it's indisputable: it's actually everyone. When everyone participates in collecting data at the project's inception, the task of incorporating and sustaining data becomes straightforward and easy. It is crucial that every individual can easily make contributions to ensure the data's maximum accuracy. After all, it takes a village to provide accurate data.

To achieve this, some EA tools have built-in collaborative data-gathering tools that allow every employee to contribute knowledge to the company's enterprise map. These tools also give Enterprise Architects the power to collaborate with targeted groups. When organizations adopt a team-centered approach, Enterprise Architecture can provide incredible insights that empower business leaders to make impactful strategic decisions.
3. Can This Tool Empower The Organization to Make Better-Informed Strategic Decisions?
By democratizing decision-making, organizations can empower their people with a clear scope, distinct boundaries, and a solid mandate. Talk about the benefits of easy access to real-time, contextual insights with a user-friendly and intuitive UI designed for everyone, not just the specialists. A tool with a feature that helps better align business and IT make cross-organizational collaboration an actual success.
When a leader encounters decisions about the technological landscape, they should rely on their team's expertise and data to determine which applications to phase out and which to adopt. When executed correctly, this approach optimizes the expected benefits. However, if done incorrectly, it can disrupt business operations, incur higher costs, and lead to more disruptions.
Access to reliable and current data helps business leaders comprehend their current position and the potential positive or negative consequences of change. Enterprise Architecture further assists by presenting recommended options along with their associated risks and benefits. This enables decision-makers to make informed decisions based on comprehensive, up-to-date information. They can make the best possible choices backed by data-driven insights.
Digital leaders also alleviate their own burdens by empowering and trusting their teams to make decisions. This approach ensures that everyone involved understands the process of collecting data, conducting research on available options, and reaching a decision before moving forward.
4. Will This Tool Come With Critical Enterprise Architecture Roadmap Capabilities?
Some platforms are rigid. They may work well in gaining quick time to value, but their capabilities stop there. Organizations that want a tool to grow with them and maximize the potential of an Enterprise Architecture tool should ensure the tool provides an opportunity to see into the future. Enterprise Architects can simulate and compare current and future states with data-driven and collaborative scenario analysis.
A key task for an Enterprise Architect is to have a clear understanding of where the company is at (as-is), where they are going (to-be), and how to get there (transition architecture).
The process of moving from As-Is to To-Be is not linear, and in the planning process, teams can switch between scenario modeling and implementation. Enterprise Architecture software should have a problem-solving approach based on collaborative code development. It should allow teams to keep their mainline data untouched with the option to select any part of the current state architecture and branch it. This creates a copy of the As-Is in a separate environment with the latest available mainline data to model changes and safely experiment with any proposed change.
By comparing current and future states, EA teams can plan ongoing projects to build transition architectures or for pure experimentation and simulation. Once the changes or project is completed, an Enterprise Architect can effortlessly update the As-Is by merging selected changes made in the scenario to the mainline.

With simulation, Enterprise Architecture teams can:
Replicate and compare strong data points to help measure what sort of impact a change could make
Align and engage decision-makers: context-driven presentations have the potential to make a strategy into reality
Build trust and buy-in by creating stakeholder-specific reporting. Teams can embed visual roadmaps in the tools subject matter experts are already using.
Modeling the possible future-states of an organization lets EA teams design in sync with their moving organization. Some companies see the need for a tool leading up to or following large organizational transitions, for example in the case of mergers and acquisitions. In these large and complex projects, having a tool mapping all of the applications and complications in both organizations, means that such a big transition has the probability of having a much stronger outcome, with as little transition pain as possible.
5. Will This Tool Integrate With Existing Systems and Platforms Easily?
The need to be able to connect any system with another is crucial in today's world. Businesses shouldn't have to change existing workflows to make Enterprise Architecture software work for them. Operationally, an Enterprise Architecture tool should integrate with ServiceNow, Excel, or Azure at the very minimum.
Ardoq, for example, has out-of-the-box integrations with:
Azure
Azure Active Directory
AWS
Alibaba Cloud
SharePoint
ServiceNow
Excel
Power BI
Tableau
Swagger
Jira
Confluence
Webhooks
Zapier
REST API is also a valuable feature for an Enterprise Architecture tool because it enables teams to connect to anything at any time. The powerful flexibility of REST API lets organizations get more value from their data. No matter which applications are used, integration teams can:
See all available data in one place
Gain full control over all applications
Enable impactful decisions
Achieve business and IT transparency
Automate documentation
Use data to make the best decisions
Frequently, traditional Enterprise Architecture tools struggle to extend their influence beyond the realm of EA. Business strategy and IT end up staying disconnected and constraining the tool's true advantages. A lack of emphasis on establishing a common operational framework for the entire organization that sustains transformation and continual innovation makes it challenging to rationalize the resources required to sustain the Enterprise Architecture tool. This usually results in its underutilization.
Why EA Is Critical for Better Strategic Planning and Execution
Failing to manage and optimize strategic initiatives can have several negative consequences for organizations. Effective management and optimization are essential to ensure an organization's resources, efforts, and investments align with its overarching goals and objectives.
There are potential consequences of neglecting strategic initiatives and ignoring the need for an effective EA tool. Especially in today's high-risk environment, the three biggest consequences are:
Wasted Resources: Without proper management and optimization, organizations may allocate resources (financial, human, and technological) inefficiently. This results in significant amounts of time and money wasted on projects and initiatives that do not contribute to the organization's strategic objectives.
Regulatory and Compliance Risks: In some industries, failing to manage and optimize initiatives can result in regulatory violations and compliance risks, leading to legal issues, fines, and reputational damage.
Financial Loss: Organizations must adapt and respond to new challenges and opportunities. Otherwise, they risk losing their edge in their market against their competitors. Inefficient or ineffective initiatives can result in financial losses, impacting the organization's bottom line. This leads to budget constraints, layoffs, or financial instability.
Utilizing Your Organization's Strategic Opportunities
Enterprise Architecture software can help organizations enable better decision-making, optimization, and alignment of resources. Purchasing managers must understand how a modern Enterprise Architecture tool can be a good strategic fit for their organization and strategic objectives. They can ask:
How can we achieve quick time-to-value?
How does the tool meet our long-term goals?
How and how often will we review the progress?
Can we present our data in a way that management understands?
Can we involve the entire organization for automatic updates on the data?
Is the tool flexible enough to adapt to changes?
Enterprise Architecture software is, after all, a valuable resource to manage and optimize an organization's architecture. It is best when used with skilled Enterprise Architects and a well-defined Enterprise Architecture practice to realize its potential benefits fully. EA tools cannot replace human expertise and nuance. Effective Enterprise Architecture involves a deep understanding of an organization's unique challenges and opportunities, which requires human insight and critical thinking. A quality New Enterprise Architecture tool empowers EA teams and business leaders to make the most of their people, resources, and processes.
5 Steps for Acquiring the Best Fit Enterprise Architecture Tool
All in all, if an Enterprise Architecture team is looking for a platform that not only makes their team successful but also helps the wider business achieve its goals, these are the five takeaways to incorporate when showing the value of the platform internally:
Understand what business goals it will help you reach
Understand the business benefits for the organization
Foster cross-team, organization-wide collaboration
Confidence in smooth integrations
Automation and quick time-to-value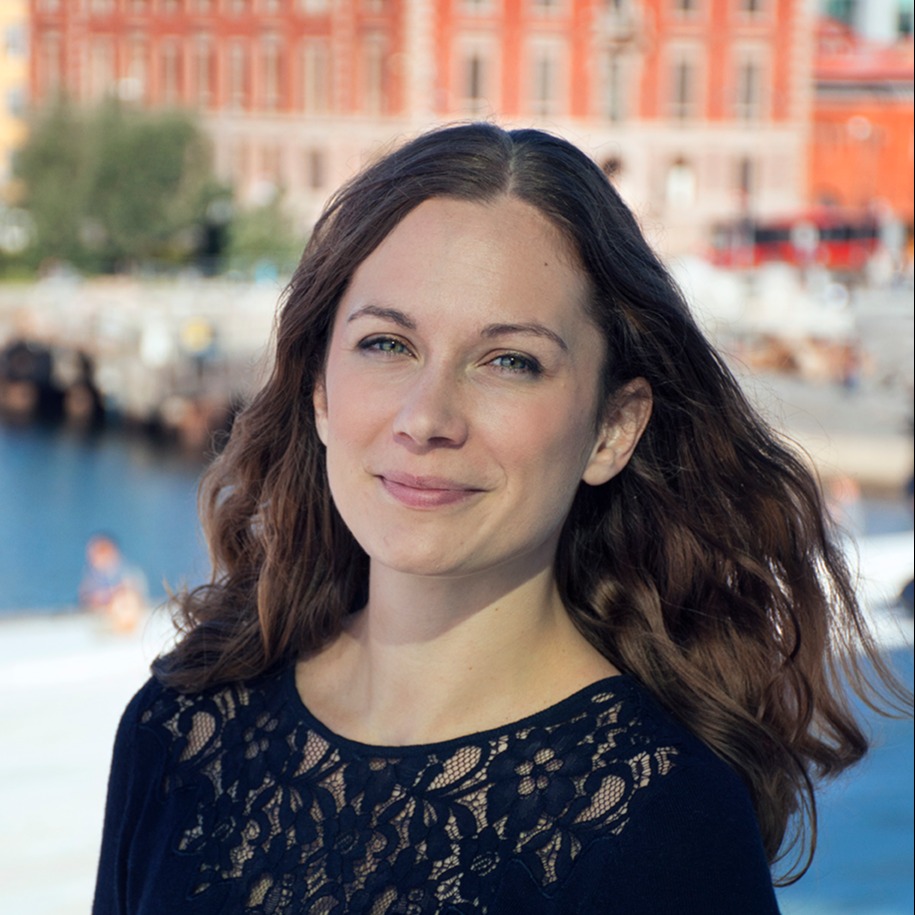 Leah Plotz
With over ten years of experience working in content, Leah wants to make sure Ardoq empowers engagement and collaboration throughout an organization.