A well-planned cloud migration strategy is essential for organizations to have. But why? With such low reported success rates for migration, being reminded about why strategic planning is necessary can mean that an organization taking on such a large project increases its chances of success.
Whether the migration is to a private, public, or hybrid cloud, it should be based on a careful assessment of several factors, e.g., business value and technical fit. Business value is the importance of an application to achieve team or organizational goals. This is determined by considering an application's effectiveness, mission criticality, utilization, complexity, and usability. Technical fit is decided by measuring technical integrity, maintenance level needed, agility, scalability, and security standards.
With cloud migration being an extensive, large-scale project, these bi-directional movements have the potential to severely exhaust a company's resources and ability to adapt to external challenges. Your cloud migration strategy should tackle these challenges head-on.
Benefits of Cloud Migration Planning
Cloud migration has several benefits, with three specific advantages that stand out from the rest. A properly formulated and executed plan ensures success. No organization wants to be left wondering why they didn't start to gain cloud advantages earlier. So why not start now?
We give you a plan; you make the decision. As with any business decision, cloud migration should have a solid strategy behind it. Investing time and resources into strategic planning helps an organization three-fold. Here are our top three reasons why strategically planning for cloud migration is worth the effort it takes to create a solid strategy:
1. Improve Infrastructure and See Financial Benefits
Cloud migration excels in cost optimization. Accenture reports that only 37% of companies have fully achieved their expected outcomes from cloud migration, and only 35% realized the expected benefits in business enablement. The benefits of cloud migration can, for example, simplify IT for improved overall performance. Being in the cloud enables organizations to deliver a better platform, making business and customer journeys possible.

After migration, IT costs become more consumption-based, and users only pay for what they use. Expenditure in an organization moves from a Capital expenditure (CapEx) to an Operating Expenses (OpEx) model. This moves IT systems from being an asset on a company's balance sheet to an expense on its income sheet.

The financial benefits of cloud migration also lessen technical debt. Technical debt comes in numerous forms. For example, an engineering team might have felt pressure to take shortcuts to reach a deadline, which resulted in some spaghetti code that is hard to modify and extend. Or it can also take the shape of slow code, which was not designed to handle the current amount of data. Technical debt becomes difficult to maintain if you don't have a proper architecture or invest in the right tools. Since engineers can spend ⅓ of their time on technical debt, a move to OpEx takes employee time spent into account.
Cloud-first companies are more equipped to improve the integration of their data. According to PWC, cloud-powered companies are much more likely to have an enterprise-wide data strategy than other companies (88% versus 59%). As a result, these organizations tend to have more success with governance structuring and become strong data-driven organizations faster than those who don't have a thorough data strategy.

Cloud migration planning supercharges better business outcomes. Accenture, for example, claims to have reduced operating costs by up to 40% thanks to a solid cloud migration strategy. The company's go-live operations are reportedly three times faster than legacy security tools. These benefits only come about with a well-thought-out cloud migration strategy.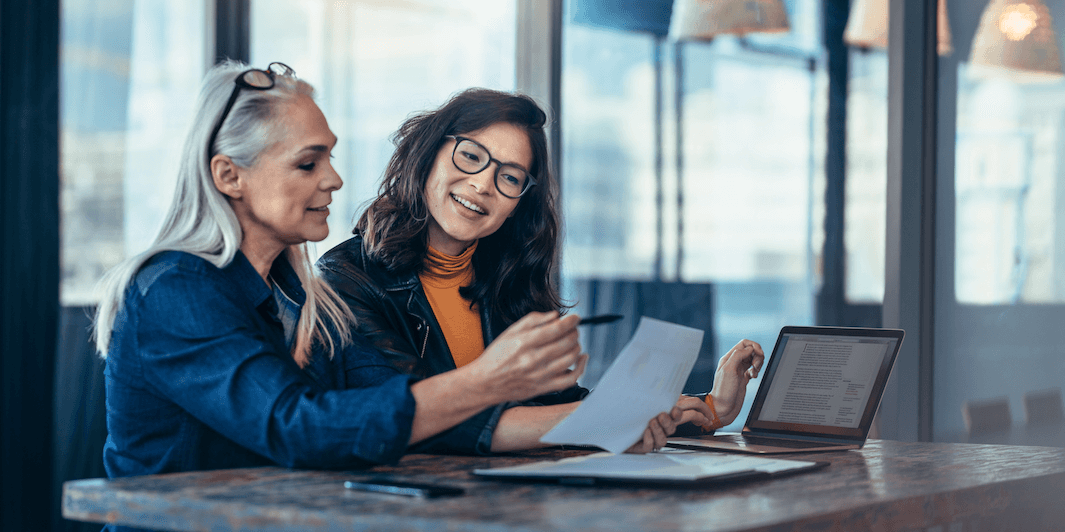 2. Reduce Risk with Continuous Optimization
A cloud migration strategy enables an organization to continuously optimize its application portfolio and its IT spend. This allows the IT organization to host applications and data in the most effective IT environment feasible based on cost, performance, and security factors.
Increased agility, flexibility, and faster innovation are all inadvertent positive side effects of cloud migration strategy on reducing risk. For example, applications in the cloud have decreased downtime with failover. Failover means switching to a redundant or standby computer server, system, hardware component, or network Improvement in business continuity processes. Disaster recovery capabilities are also strengthened.
Elements included that decrease security vulnerabilities:
Private networking

Encryption

Involvement of the security team

Monitoring

Logging

Disaster recovery
By moving applications off-premise to the cloud, businesses reduce exposure if a server or network fails. When used correctly, flexible capacity management allows an organization to ensure that applications can meet demand and drastically reduce the risk of crashing in peak demand times. This comes in handy for companies in industries like retail, which experience fluctuations in traffic depending on product features, marketing campaigns, and the demand of holiday seasons.
To reduce doubt that the cloud is more secure than what skeptics may first think, Accenture announced that 95% of its applications are on the cloud. This announcement was a symbolic stamp of approval to the cloud from the organization, signaling their trust in the cloud.

Membership in organizations that aid a secure cloud experience is a strategically essential tool when planning for cloud migration. For example, Ardoq is a Cloud Security Alliance (CSA) member. The CSA is the world's leading organization that defines best practices to help ensure its members have a secure cloud computing environment. Continuously staying compliant, automating, and systematic monitoring reduces risk, making cloud migration a safe choice for many applications.
3. Add Business Value and Make Decisions Faster
Organizations can meet customer expectations and provide quality customer services by leveraging innovative cloud-based technologies. A cloud migration strategy enables IT organizations to focus on delivering efficient IT services to the business. Business benefits of cloud migration also include simplifying service delivery and continually improving the end-user experience through the use of public cloud infrastructure.
Organizations with a strategic cloud migration plan innovate faster. Applications hosted on legacy infrastructure are expensive and challenging to maintain, and performance issues quickly become a large headache. This slows down innovation and adds costs.
The act of simplifying processes doesn't immediately influence the dollar value of business operations. Still, it means less time is spent on manual updates and input. With a much-simplified IT landscape, IT can use their time and energy on more critical tasks. IT support personnel can also be consolidated, lowering the burden of IT staff to help performance.
Simplifying processes with a strong cloud migration strategy leaves room to focus on value creation. This also applies to talent acquisition. Having simpler processes and applications in the cloud improves the recruitment–and not least the retention of–new employees. After all, cloud migration means more tools and information are accessible from everywhere and anywhere. Forbes reports that companies can expect 21% higher profitability per employee with remote working. With location freedom, companies can hire the best talent regardless of where the person may be sitting geographically.
Ensure a Solid Plan for Strategic Cloud Migration Success
No organization wants to move an application to the cloud only to move it back again because of later-discovered security or performance issues. When appraising an application for migration, enterprise architecture (EA) teams need to ask how moving the application to the cloud would apply to and benefit business goals.
Utilizing an enterprise architecture tool for Cloud Migration identifies risks, assigns and monitors key metrics, visualizes dependencies, and a plan to address challenges. If moving the application does not provide the benefits they had anticipated, teams can make the changes necessary to achieve long-term benefits. In addition, a flexible tool helps swiftly identify target applications for migration and develop relevant business cases for these migrations. Solid strategic planning is, therefore, essential.
How Ardoq Can Help Your Cloud Migration Strategy
Creating and committing to a cloud migration strategy enables organizations to align and monitor metrics easily. Teams should be able to swiftly identify risks, make faster data-driven decisions, and detect if an application should be migrated to the cloud. Then teams can see dependencies and address those challenges with a solid strategy.
Utilizing an enterprise architecture tool for cloud migration identifies risks, assigns and monitors key metrics, visualizes dependencies, and assists in making a plan to address challenges.
For CIOs and CTOs, Ardoq helps to:
Ensure the cloud migration plan is aligned with the organization's objectives and priorities

Reduce risk during rollout or chance of rollback
Understand associated investments and costs
Measure the impact of the change on key capabilities or service levels


For an Enterprise Architecture team, Ardoq can help them to:
Swiftly identify potential migration candidates

Deliver a detailed migration roadmap
Analyze benefits achieved
Migrating to the cloud brings tremendous business value to the table. It can help an organization optimize business applications and overall performance.Thorough planning means that the organization's applications deliver a responsive, accessible, safe, and secure platform for customers to engage with.
See how Enterprise Architecture can create a cloud migration strategy that works with our guide "Cloud Migration: 7 Steps for Successful Strategic Planning."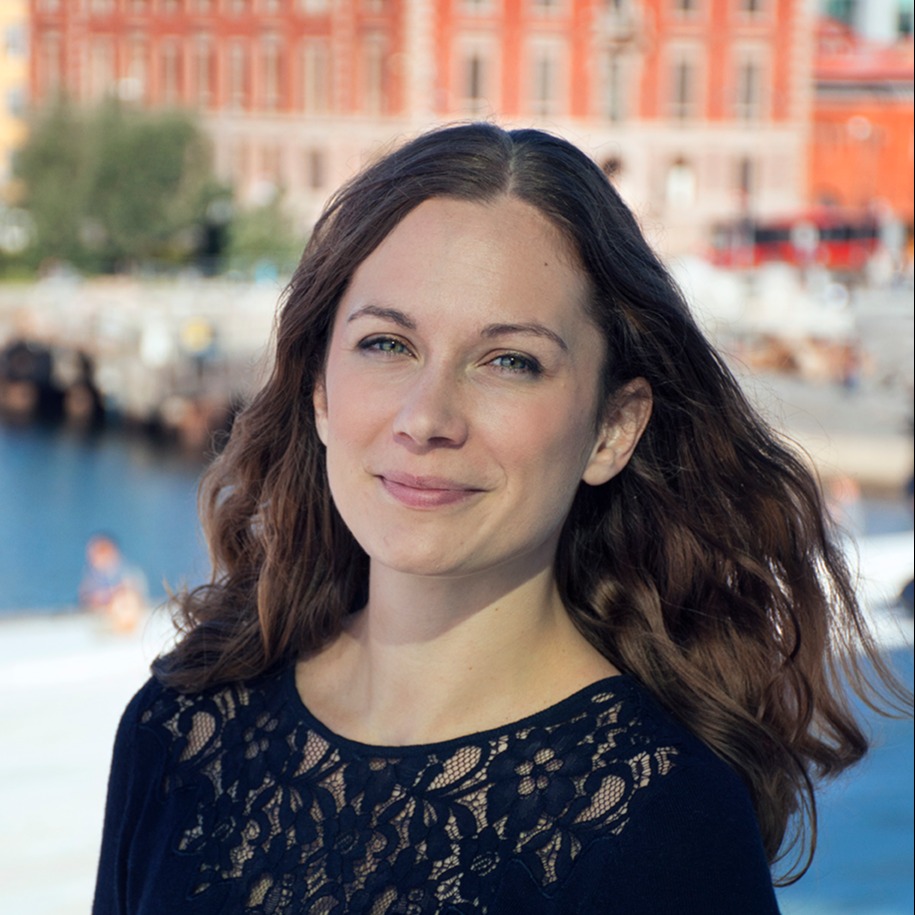 Leah Plotz
With over ten years of experience working in content, Leah wants to make sure Ardoq empowers engagement and collaboration throughout an organization.