All customer stories
Building a State-Owned Railway's Digital Transformation Bridge
Transform data into critical insights for 2000+ stakeholders
Improve risk reduction and data quality to run processes 24/7
Provide a single source of truth for 900+ monthly users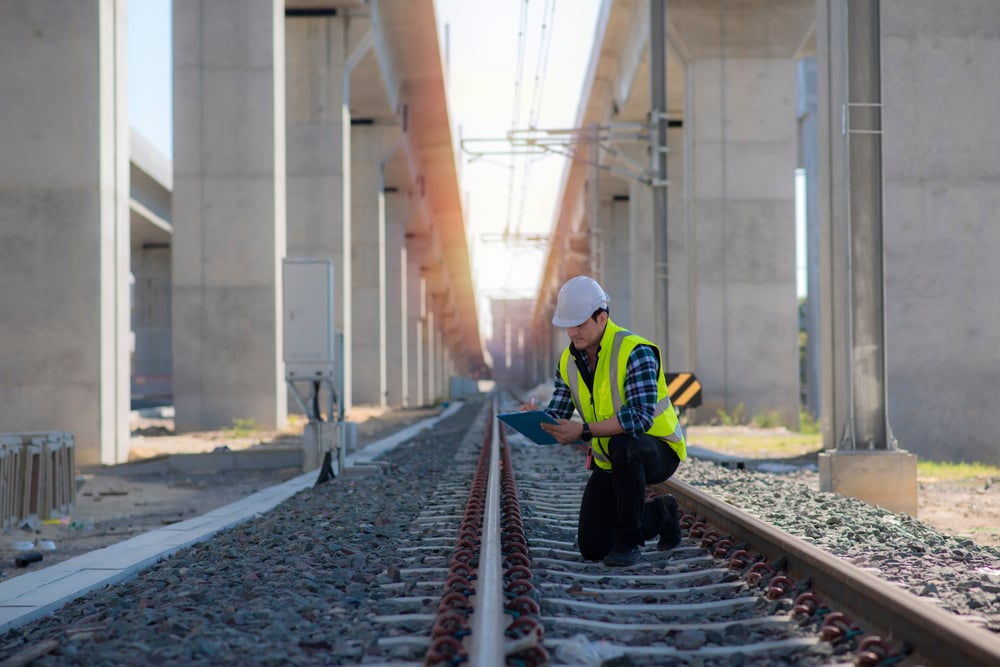 Reducing Risk: 0 to 2000 Stakeholders Using EA Insights in 6 Months
As a government organization, reducing risk is a top priority for the State-owned Railway. Ardoq's ability to provide real-time and role-specific insights has helped to inspire engagement across 2000+ stakeholders, including EAs and non-EAs.
Ardoq enables these stakeholders to quickly find the information they need, which improves operational processes and decreases risk, leading to:
Improved data quality: Facilitates smoother business processes, thereby increasing information consistency, quality, and compliance
Fewer and shorter emergency incidents: Prevents holes in their systems and workflows, meaning issues are quickly identified and dealt with, which reduces cybersecurity threats and errors
Continuous uptime of IT and business processes: Guarantees that everyone gets the latest information they need to support their critical daily tasks for business operations,

thus

helping to prevent unnecessary downtime
The State-owned Railway now has 900+ active monthly users who view Ardoq as their
single source of truth
.
Previous Issues Around Engagement
Before using Ardoq, the EA team experienced low stakeholder engagement with their data, making it hard for their architects to maintain the organization's information, which increased risk for the State-owned Railway. Ardoq's flexibility makes their data much easier to work with.
"Our architects find that modeling and maintaining data in Ardoq is straightforward. They can deliver features in a matter of days, which used to take 3-4 months with our previous EA solution."
- Chief Enterprise Architect at the State-owned Railway
Approach with Ardoq to Manage Stakeholder Engagement
The State-owned Railway team needed a tool that could quickly democratize data across different departments and help processes move faster while helping to manage stakeholder engagement.
Ardoq's two parts mean it can cover all of the organization's EA needs:
Core Ardoq, which models data and turns it into insights
Ardoq Discover, which distributes role-specific insights across the team and allows them to contribute their knowledge
Six months after implementation, they have successfully introduced Ardoq to 15% of their company.
Ardoq Usage Insights
To manage its stakeholder engagement, the organization regularly crowdsources information using Ardoq's

Broadcasts

and

Surveys

features. Today they store 40,000+ components with 80,000+ references in Ardoq
The team transforms the resulting data into critical insights by creating 100+ presentations, 20+

Ardoq Discover

viewpoints, 400+ reports
Bridging the Gap Between Business Units
The digital transformation team has successfully bridged the gap between enterprise architects and business units while drastically improving data completeness and quality
Ardoq makes life easier for non-EAs by providing them with 24/7 access to role-specific and up-to-date insights to help them make informed decisions
The team loves the speed of Ardoq, its user-friendly interface, and its effectiveness in helping to manage stakeholder engagement
The entire organization benefits from the dynamic, rapid, and tangible improvements provided by Ardoq Discover
Role-Specific Benefits of Using Ardoq
Business:
Assists the C-level to understand project impacts on applications and technologies, manage technical debt, and invest in strategic platforms
Enables business analysts to keep their asset management systems stable and reliable, analyze business capabilities, and understand areas for investment
Product:
Helps product owners accelerate incident management. They use Ardoq to find relevant information when processing ServiceNow tickets
IT:
Delivers risk information to the security team, allowing them to identify risks on time and keep the system secure

Enables application operation managers to maintain correct, meaningful, and complete documentation of IT products for everyone in the company
Helps cloud architects to enable other stakeholders to build new services in the cloud without blockers

Creates a sustainable landscape of applications, as required by system architects

Supports solution architects to maintain a complete integrations architecture
The Future
The State-owned Railway has three main priorities for 2023. Alongside continuing to manage and drive stakeholder engagement, these are:
Ensuring data quality
Improving data flows
Enhancing security processes
Ardoq will continue to support the organization in achieving these goals.