All customer stories
Resolve Technical Debt with Enterprise Architecture Portfolio Management
An insurance group makes their business ready for the future.
Adoption of Enterprise Architecture across the organization
Achieved C-suite requirements
Automated manual processes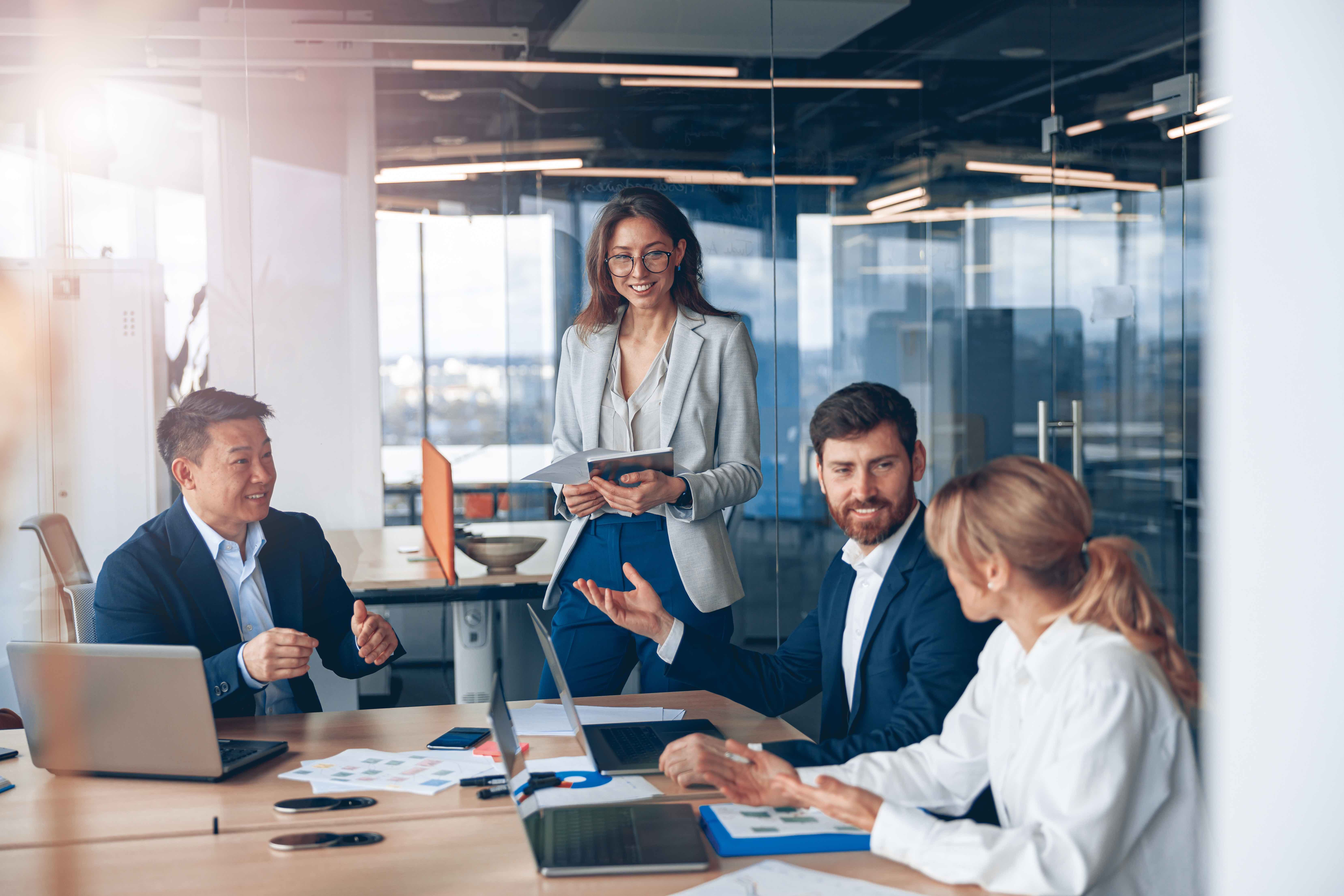 Challenge
Aligning the Company's Application Portfolio
Executives realized that growth wasn't sustainable with their current IT model. They had to eliminate technical debt in order to be flexible and agile going forward. But how to achieve this without an Enterprise Architecture portfolio management tool?
Buried in Technical Debt
The architect team needed to make tech debt visible to all so all business stakeholders could truly understand the concept of tech debt, its impact, and the difficulties of addressing it.
We needed application portfolio management and technology portfolio management in particular because we've grown. We put solutions and systems in place that were fine when we were five years old. But now? Let's just say they're challenging their design parameters after decades of good growth. In short: we have a lot of tech debt.

- Head Enterprise Architect
Help Desk Headaches
The Help Desk users often request permission for software purchasing and installation. Because the company lacked a repository of information, help desk experts lost time researching current software.
The Help Desk often had to reach out to IT for a thumbs up or thumbs down for software governance, and once they had an answer, the knowledge was lost.

- Head Enterprise Architect
Manual Governance Interviews
The architecture team used a spreadsheet plan to manually interview stakeholders about applications to get a yearly landscape overview. The team wanted both a good process and results.
We'd hand the results to our CIO, who "ran it through a magic decoder ring" and translated that into a governance rating to manage and track maturity. The process was bad, but the results were good.

- Head Enterprise Architect
Approach
Start Enterprise Architecture Portfolio Management
Fast Rewards
The company embraced Enterprise Architecture (EA) and chose Ardoq as their Enterprise Architecture Portfolio Management tool. They also hired a new team to get the company overview. Within two weeks of starting with Ardoq, they had all of their technology catalog's metamodel in Ardoq and the data loaded. Quickly they shifted governance processes from spreadsheets and SharePoint lists to Ardoq.
Expose Tech Debt
The team wanted to move beyond simply locating old technical solutions to finding what blocked growth and understanding the impacts the blocks cause. Using Application Portfolio Management (APM), the architecture team rationalized multiple application lists from SharePoint, Excel, and technology catalogs.
Helping the Help Desk
With a single source of truth for their application portfolio, the team trained the Help Desk on how to use Ardoq's search function and the protocols to take when they needed to find the owner of an application.
With a single source of truth for our technologies, we gave the Help Desk a 30-minute training session on the main tools and how to use the search function. Now, they can find the answers and or feed that request into our governance process that updates the technology catalog.

- Head Enterprise Architect
Benefits
Reap the Rewards of Enterprise Architecture Portfolio Management
Solving Tech Debt
Within two weeks, the team had all of their technology catalogs metamodeled in Ardoq and the data loaded. Then they shifted their governance processes from spreadsheets and SharePoint lists to Ardoq. They could immediately use the data.
Quick Answers for Application Questions
Now, employees calling the Help Desk get quick answers. Help desk experts can find the answers they need. If they have to look beyond Ardoq, they can put the answers into the system so the knowledge gained isn't lost.
Better Governance With Automation
A few weeks before manual interviews should have started, the team realized that Ardoq could leverage Surveys and Broadcasts to automate the process. They estimated they could put everything into the tool around the same time it took to run the process. Within three days, they had the implementation in place. They have the engagement layer, reporting layer, scoring, and translation all in the tool. They're actively using it today.
Next Steps
Looking Forward
Now that their enterprise architecture portfolio management is well established, they plan to keep expanding, either by engaging their stakeholders or providing a value proposition.