University Medical Center Groningen (UMCG) provides tertiary care to the Northern part of the Netherlands. Located in the center of Groningen, it employs almost 17,000 people and has almost 1,400 beds. As one of the world's largest transplant centers, UMCG carries out organ transplant operations of all possible kinds, including combined transplants of multiple organs in one operation.
The buildings are known for their physical architecture, based on light and air, and how they blend into the city. Much like the physical architecture, within the hospital, an invisible architecture supports and connects the inner workings, playing an essential role for staff and patients. These architectures of the enterprise, design, security, and business map out the applications and capabilities of the hospital departments and help ensure that everything runs as smoothly as possible.
Like many large organizations, as UMCG grew, the gap between IT and business increased. Lead Enterprise Architect, Jan-Joost van Walsum and his team worked to define the problems and find long-term solutions. Their work revealed 5 major challenges:
When the Enterprise Architecture (EA) team explained architecture functions, stakeholders became lost. The teams spoke different languages. The business didn't understand technical capabilities like server OS and virtualization management, so the EA team needed to align communication.

With the IT department, teams struggled because they lacked a common platform within their EA and architecture practice.

The enterprise architects and solution architects had their preferred programs for visualization, which prevented them from having a full stack visualization from process to bits and bytes. They also lacked an overview, and visualizations didn't suit the demands.

In order to focus on the future, the team wanted automation to maintain the current state, leaving them time for strategy execution.

The EA team needed a roadmap to show the future state and map the sustainable transformation journey to reach their destination.
Aligning Language, Communication, and Programs to Connect IT and Business Strategy
UMCG chose Ardoq to give them a common program that everyone in their IT architecture could use. They began with a sandbox period. Inside the safe environment, they could define best practices for supporting various business areas with filters and diagrams.
After several iterations of modeling, the EA team decided to use a less complex 3-layer deep capability model to have a strategic viewpoint without diving too deeply into technology and process.
The team chose a stepwise approach, first getting control of the basic data. Next, they worked from the application layer upwards. Currently, they are starting to model infrastructure and physical layers. They enabled Ardoq's automation capabilities to maintain the As-Is. Then the team had time to focus on improving the data quality and could work with the future state knowing the As-Is remains constantly maintained.
"One of the biggest advantages of Ardoq - it has less architectural rigidity and dogmatics than other tools. We actually edit concepts from the business."

- Jan-Joost van Walsum, Lead Enterprise Architect at UMCG
Finally, they aligned all the architects with one program for visualizations. With Ardoq they can show:
Highly valuable products with a tremendous impact by building a network of component references

Difficult delivery processes by linkage of the end-to-end value stream dependencies

Areas not delivering any value by identifying gaps within capability realization

Application services that are delivered by multiple applications
Developing a Common Language
Once they understood the tool and had established the parameters, the EA team sought recognition from the business stakeholders. Instead of forcing the business into their discourse, the EA team adapts both language and approach to each department.
One technique they leveraged for improving communication was turning from business functions (almost a one-to-one relationship with departments) to capabilities. With the change to capabilities, the deeper connections within departments became apparent.
They've refined a method for showing stakeholders the bigger picture. First, they exclude technical capabilities when working with the business layer, putting business capabilities in a separate area. Second, they have a separate workspace to examine hard technical questions and focus on processes within their technical capabilities.
"Now, by using capabilities, which are pretty open, we invite the business owners to guide us instead of us explaining what we're doing. And that helps acceptance as well."

- Jan-Joost van Walsum
Using Capability Roadmaps to Create Strategy from Architecture
With Ardoq, UMCG created a roadmap based on capabilities. For each capability, they discussed key strategic questions with architects and stakeholders:
Business questions they expect in the next 2 to 5 years

Steps the stakeholders feel they need to take to get there

Systems they need

The technology roadmap

Projects they need to initiate within this capability
As they progress, they see the discourse around their architecture growing as people accept and use architectural methodology. With architecture language and concepts becoming part of the UMCG lingo, management and C-suite are also learning 'new words,' making architecture a stronger proposition.
Looking at the strategic vision, the EA team can now advise for more data-driven decisions than before.
Using Capabilities to Speak the Same Language Across Departments
When the Enterprise Architecture team changed from a business function focus to a capability focus, all of UMCG benefited. After listening to what people needed, they could use capabilities to start discussions about what they needed to achieve. In turn, they could dig into the effects these changes had on their information architecture.
In some instances, this sparked substantial changes. At other times it became a point to refocus and pick a better course of action.
Learn more about how UMCG uses capabilities in Cross-Departmental Strategic Capabilities in Action: UMCG Case Study.
Showing, Not Telling, Stakeholders
Part of developing a common language involves visualizations, a valuable tool for UMCG. Depending on the information needed, visualizations can show data from a different perspective. This helps technical solution architects, business analysts, and stakeholders see the same data based on the detail level needed for their perspective.
The EA team reuses the same data by simply re-visualizing. They don't need to make new visuals or drawings as soon as something changes, like adding an application. It's added to the visualization. The team also uses Presentations to save time and effort.
"The fixed yet dynamic visualizations in a Presentation helps us enormously. I can just tick the box to automatically update my presentation, save it and revisit it later."

- Jan-Joost van Walsum
The Internal Challenge With the Patient Information Flow
Diseases like cancer can be everywhere, moving across the traditional boundaries of health care. So department specialists need to share information to provide the best patient care. According to Jan-Joost, "Information flow is one of the most important things in healthcare because illnesses don't use the structure that healthcare uses."
In the past, UMCG departments had their own specifically tailored information systems. With the information in different systems and in differing measures, it was difficult, if not impossible to compile a patient overview.
UMCG built a single source of truth for almost all of their internal patients. Physicians now can easily access records and make better judgments based on the accessible information. By identifying data sources and migration strategies, EAs helped the process.
Organizing Patient Information Flow for the Entire Region
Although UMCG now had a single source of truth, the patients referred to them came without full health records. Their files stayed in the places where they had received care, stored in various computer programs with differing units of measure. The EA team took on the mission: to build as complete an image as possible for each Northern Netherlands patient.
"I'm not a physician. I can't cure people, but I can help improve information flow so patients have better health outcomes."

- Jan-Joost van Walsum
Building Bridges to Aid Healing
In their first step, the team gathered architects from 9 hospitals and the different GP organizations in the Northern Netherlands. They put forth the challenge to them: create a complete care process from primary physician or GP to the nursing home; one big architecture-driven, big data flow or process.
They addressed tough questions. How can we come up with an architecture that supports what we need? How to accommodate the budgets of both large hospitals and small GPs?
The end solution: The idea of the Care Viewer. This would allow the information to follow the patient wherever they went for health care within the region.
When they presented their concepts to UMCG's chief medical information officer of the care providers in the Northern Netherlands the idea was a great success. Now the team has presented it to the board of directors as well. Currently, they are looking for funding for realization.

Master Data Management for Better Security
At UMCG, the security of patient information is a high priority and the EA team is striving to make it better.
"Security is very important because healthcare is reliant on trust. Suppose you don't trust your doctors and don't tell them everything. In that case, they are unable to give you the best health care possible… We have to be completely transparent about who's doing what with your data and when, especially since research. Research needs a patient's information in order to be able to get healthcare to the next level, that means we need the patients to trust us with their data."

- Jan-Joost van Walsum
Upon publication, the new security architect is working at UMCG to mitigate risk for patient data. The job will focus on how to categorize the risks, design patterns for sensitive information, and application access to patient information. One of his first tasks will be to create a set of strategic security capabilities to set goals and report on the status to the hospital management.
At the large complex of UMCG with all its various departments, the EA team is a core component. They help build and maintain the invisible architecture that brings better care to the patients and better processes to the employees.
Key Outcomes for UMCG Using Ardoq
For the whole organization
Ownership of strategic decision-making power for stakeholders
Improve the quality of decisions
Minimize lead time for decisions
For the EA team
A common language that business understands

Visualizations that automatically updated with new data

Established an information model as the foundation for simplified cross-organization

A flexible platform that can grow and change with new needs
Want to see how your organization can switch focus from business functions to capabilities and enable strategic decision-making? Book a demo today.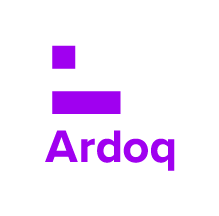 Ardoq
They say it takes a village, and this is also true in content writing. This article has therefore several contributors, to make sure we get the facts right.