Executives decide what an organization should do, and ensure that it gets done. Their work is centered on creating strategies to meet company goals. Given the responsibilities of such roles, it comes as no surprise that throughout the workday, executives are engaged in some aspect of decision-making. Unfortunately for them, there are numerous factors that can cause decisions to sour, such as incorrect strategic direction, natural bias, and lack of or inaccurate background information.
With all the factors involved, it's hard to track all possible wrong turns in the executive decision-making process, and sometimes these issues linger undetected, becoming unquestionable organizational habits that systematically hinder the making of good business decisions. Some of these unfortunate habits are common to the majority of the C-suite. In 2020, a study by McKinsey looked into the problems around decision-making and found that:
"70% of executives' time is spent making decisions under time pressure and with too little or the wrong kind of data."
McKinsey describes the challenge as centered on two significant factors: lack of time and insufficient information. The statistic is astonishing, and when these factors have grown into issues that permeate the decision-making process, their root cause may be unclear. Untangling the breakdowns in information and insights to find solutions can become a high hurdle, particularly if executives already spend significant portions of their time under pressure and existing resource constraints.
5 Challenges in Executive Decision-Making and How EA Can Help
The bad news is that the breakdowns in information and insights stem from how most enterprises have grown their digital ecosystem in reactive, asynchronous phases, causing technological clutter and poor information sharing between platforms.
The good news is that there are digital solutions that can be implemented on an organizational level. Some of the most painful factors of decision-making can be drastically improved with the right tools and support in place. New Enterprise Architecture (EA) offers a way to get a clear overview of an organization's digital workings, which can help business leaders find more efficient ways to drive digital strategy forward, while still balancing the demands of the business.
Here are five areas where EA can help improve how decisions are made and therefore enhance business outcomes:
Unclear access to information
Inadequate information
Inability to predict outcomes
Lack of time to make informed decisions
A rapid increase in the number of decisions to be made
Digging a little deeper, let's explore how these challenges tend to play out in organizations. With a better understanding of the causes behind bottlenecks and blocks in decision-making processes, you can better grasp the value and supportive solutions that Enterprise Architecture stands to offer the whole organization.

1. Unclear Access to Information
It's frustrating for executives if they can't easily locate crucial information. Without access to the data they need, executives waste time searching for and verifying information when they need to focus on making strategic decisions. In addition, not knowing where to look and having to undertake tedious investigations into different teams or business units only leads to inefficiency and delays. Frustration and stress multiply when executives are compelled to spend large amounts of time searching for information, unable to move their work and various projects forward.
Digitalization provides organizations with significant amounts of data, and EA can tap into that data to help it become understandable and useful for the rest of the organization. In the past, this close connection with the enterprise's technical architecture meant that EAs often played the role of gatekeepers to maintain data integrity. Now their role is shifting to that of consultants who help stakeholders access and understand vital information. By leveraging new EA platforms, decision-makers and individuals outside the IT organization can self-serve the insights and information they need, saving time and gaining knowledge.
2. Inadequate Information
The second challenge is also tied to information: the problems that arise due to unreliable or incorrect data and insights. Inadequate information hinders decision-making by raising doubts about the basis on which decisions are made. This uncertainty stems from muddied connections between systems, processes, and people. Insufficient information undermines the confidence of decision-makers, making them slow to action and highly conservative in their choices.
When EAs can provide an accurate and reliable source of information about the organization's true workings, they help bring clarity to the decision-making process. Having a reliable, single source of truth across the whole organization strengthens the confidence of decision-makers and helps drive decisions forward more swiftly.
3. Inability to Predict Outcomes
Unfortunately, there isn't an executive crystal ball for future outcomes, so decision-making reality requires taking on a certain amount of educated risk. Balancing risk can be complex, particularly when factoring in variables that impact the outcomes of decisions, such as an organization's size, resources, and structure.
The interconnected overview that EAs create with Enterprise Architecture can help support executives with managing the risk and uncertainty in their daily decision-making. New EA tools also offer the ability to test the impact of proposed decisions based on current data.
This allows decision-makers to make a more accurate assessment of the best way forward and all that it may imply in terms of cost, time, and other projects that could be affected. Swift, data-driven decisions based on a single source of truth, rather than disconnected out-of-date reports, will set up executives and their organizations for success.
4. Lack of Time
With today's accelerated pace of business, everyone, especially executives, feels the pressure to deliver results and decisions quicker. With new EA platforms, executives can access automatically-created, data-driven visualizations, a current overview of their organization, and the ability to drill down into details needed. This helps them cut out the time-consuming data-gathering process, giving executives more time to move decisions forward or collaborate with the relevant teams.
How information is presented to executives is also important to consider as complex, disjointed information demands much more time from an executive to process before a decision can be made. Information presented with minimal complexity with an intuitive interface helps reduce the time and effort needed for executives to get decisions made. New EA tools have a strong focus on making insights intuitive, accessible, and easily shareable, enabling the organization to achieve greater alignment in the decisions that are made.
5. Increase in the Number of Decisions
Rather than simplifying and reducing the number of decisions executives need to make, digitalization tends to increase them. The paralysis caused by information overload is a real challenge when people feel overwhelmed by the sheer number of platforms, reports, and dashboards. Executives hastily make decisions prioritized by urgency and ease, as amongst the digital clutter, there is often no system or way of knowing which decision is most critical to the business.
EAs can help organizations and executives understand the true impact of their decisions and how they align with the bigger strategic goals of the enterprise. Leveraging the EA overview of the business can help executives understand what is most critical rather than most urgent from a time perspective, meaning that they can spend time on decisions that matter most.
Utilizing Digital-Native Data-Driven Solutions
The Enterprise Architects of today hold great potential as facilitators who can support the defining moments of organizational leadership. As businesses become increasingly digital, the organized overview and data-driven approach of new Enterprise Architecture becomes ever more relevant and necessary for teams outside the IT organization.

Reflecting on the challenges explored here, it's clear that EAs hold the keys to better, more effective approaches to decision-making, even if the pre-existing challenges in process or communication feel ingrained, overwhelming, or unsolvable. For EAs to maximize their impact in digitalized organizations, they need to be equipped with tools that offer:
⚡ Quick time to value and greater transparency in business and IT
⬆️ Flexibility to meet the unique needs and answer the critical business questions of their organization
📈 Automated, data-driven insights and visualizations that are always up to date
EAs and organizations backed by tools that are flexible enough to adapt to the twist and turns of decision-making also ensure that they remain agile for changes in the enterprises' strategy and overall goals. Smoother decision-making processes will help produce impactful, strategy-aligned outcomes.

Learn more about how Enterprise Architects can help to empower and improve the executive decision-making process. ⬇️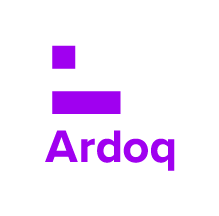 Ardoq
This article is written by "Ardoq" as it has multiple contributors, including subject matter experts.