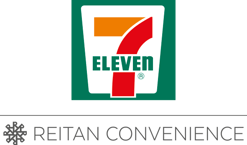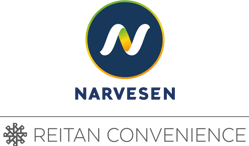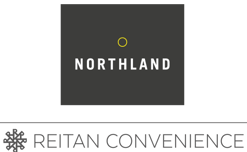 When your business is holding a huge ecosystem of applications, it can be challenging to keep track of critical interconnections and key functionalities. Ardoq being a software-as-a-service provider, is experiencing rocket growth. Satisfied customers talk about fact-based insights, even when it comes to potential profitable focus areas for the future.
Redefining enterprise architecture
"I immediately understood that the platform could change the way we're working", states Joon Nebell, Digital and IT Director at Reitan Convenience Norway. The organization is part of the Reitan Group, and includes 7-Eleven, YX 7-Eleven, Narvesen and Northland.
Nebell talks about the challenges they wanted to solve with Ardoq: "How new technology affects and changes the overall business processes, while exploring the company's competency profile: what is it today, and what the company will need to succeed in the future."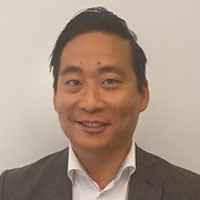 "Today, companies use a variety of digital tools, and ideally, these should be implemented and configured in order to create value for the company, both now and for the future. We wanted to redefine our enterprise architecture," he says.
From cassette player to Spotify
The director says that previous modeling systems have been challenging to manage, but that Ardoq is flexible and projects easy to change. "I started pasting data from an Excel sheet to the "grid" in Ardoq. Work that would previously take four hours took ten seconds. The user experience was like going from cassette player to Spotify."
Ardoq sets the various applications and functions together and visualizes the relationships between the processes and the business services. They show which applications are depending on each other - and which ones are redundant.
The future organization
Ardoq has become the hub of the IT department, Nebell says: "Everyone in the department should be able to use Ardoq, so we can crowd source the architecture. This gives two wins: everyone gets a comprehensive understanding of the ecosystem, and we save a lot of time as everyone can perform the various processes. And as a consequence of knowing which services we provide and how, we can ask new questions: Is this is the best way to do what we do?
Nebell is talking about gaining fact-based insights into the organization's capabilities, and based on this, rig the company for the future. - What kind of people do we want to bring on board? What competences will we need? We can no longer run an IT department only based on data, we have to have a business understanding to serve the future business. The visualization of this understanding Ardoq has given us.
We would love to hear your own thoughts and experiences in these areas. Feel free to reach out at contact@ardoq.com or drop us a line on our Linkedin page.