We're delighted to announce that Ardoq has been ranked second-highest in all five of the Use Cases in the Gartner® 2022 Critical Capabilities for Enterprise Architecture report. This marks the second year in a row that we've been ranked second out of 15 different Enterprise Architecture (EA) providers.
Ardoq is a digital-native enterprise architecture platform that provides data-driven insights and visualizations to help businesses with their decision-making process. Following our inclusion as a Leader in the December 2022 Gartner® Magic QuadrantTM for Enterprise Architecture Tools report, we believe that our inclusion in the Critical Capabilities report further validates our offering as a leading enterprise architecture platform.
What Is the Gartner® Critical Capabilities Report?
As an essential companion to the Gartner® Magic Quadrant™️, this methodology provides deeper insight into providers' product and service offerings by extending the Magic Quadrant analysis. This research can be used to further investigate product and service ratings based on key capabilities set to important, differentiating use cases.
We believe that the Critical Capabilities report is the Enterprise Architecture industry's most rigorous assessment of vendors in the market. We are therefore extremely proud to have again been ranked second-highest in all five Use Cases.

What Happens in the Gartner® Critical Capabilities Assessment Process?
We understand that the research by Gartner® for the Critical Capabilities report helps Enterprise Architects, CIOs, and innovation leaders focus on the critical tool capabilities that best meet their organization's current and future needs.
"Gartner's vendor write-ups in this Critical Capabilities analysis highlight the key features that we identified during product demonstrations. The use case scores represent the formally scored, weighted aggregation of the vendor's responses to our questionnaire. Each vendor write-up includes a description of how the product is delivered, its key differentiators, and its drawbacks."

-Gartner
There are five Use Cases mentioned by Gartner®:
Capture, Structure, Analyze, and Present Models
Support Change, Transformation, and Optimization
Assess and Manage an Evolving IT Portfolio
Enterprise Architecture Management
Innovation
The Gartner® assessment for the Critical Capabilities analysis highlights the key features of each vendor, as identified during the product demonstrations. The Use Case scores represent the formally scored, weighted aggregation of how well Gartner® deems the vendors to have responded to the Critical Capabilities questionnaire. Gartner® then provides each vendor with a write-up describing how the product is delivered, its key differentiators, and its drawbacks.
Here, we will dig into each of the five Use Cases and examine how Ardoq performed and how we believe the scoring reflects our ambitions to become one of the leading enterprise architecture tools.
Capture, Structure, Analyze, and Present Models Use Case
Ardoq's score: 4.45 out of 5.
We're proud that we ranked second highest for the "Capture, Structure, Analyze, and Present Models Use Case." The way we see it, this Use Case ultimately looks at how well Ardoq "works" in terms of our end-to-end functionality, such as getting data in, producing insights, and communicating those insights. It also helps to assess likely time-to-value for our customers.
We offer our customers 11 out-of-the-box Best Practice Guides to help them get started with their EA initiatives. These Best Practice Guides are Ardoq's expert-curated approaches to solving specific objectives or achieving specific outcomes. They enable our customers to realize value as quickly as possible by providing optimized techniques and pre-configured assets that can be populated with data to deliver business outcomes swiftly. Ardoq's Guides are for everyone looking for a fast and easy way to solve problems quickly and generate insights.
Users can also build flexible metamodels to organize, analyze, and communicate their enterprise architecture. Functionality, such as the automatic import of data via integrations and the possibility of easily sharing presentations with external stakeholders, means that the most important aspects of their data are readily available on demand.
With Ardoq Discover, our "Google-style" simplified user experience module, non-EA users can interact with, contribute to, and explore EA data more easily. This includes embedded views that dynamically draw from the underlying models.
Support Change, Transformation, and Optimization Use Case
Ardoq's score: 4.40 out of 5.
We also ranked second highest in the Support Change, Transformation, and Optimization Use Case. We believe this use case examines how we can support business architecture and planning, strategy architecture and planning, and how we model things such as strategy to execution. In short, how well we help our customers determine where they want to be and, using their EA data, how they will get there.
For example, Ardoq Scenarios helps users model their change and transformation projects and make better business decisions faster. This functionality is handy for businesses undertaking mergers and acquisitions (M&A), for example. These features help companies to focus their EA initiatives on high-level business transformation that supports their strategic plans. With Ardoq Broadcasts and Surveys, organizations can also seek input on transformation and optimization ideas across the business. The information captured here can then be consolidated and analyzed to help answer business questions and confidently align strategy to execution.
Assess and Manage an Evolving IT Portfolio Use Case
Ardoq's score: 4.24 out of 5.
Regardless of the economy, businesses are under constant pressure to rein in their spending. Thanks to post-pandemic economic uncertainty and a turbulent global sociopolitical situation, enterprises need to do more than ever to get a hold of their IT spend. For many, Application Portfolio Management (APM) is a logical first step. We're pleased, therefore, to have ranked second highest in this Critical Capabilities Use Case.
APM is broad, covering many different objectives and goals. Gaining control of an application portfolio is often the first step many enterprises take in addressing weighty layers of IT legacy. Application Portfolio Management broadly consists of:
APM means that the applications in use across the business can be properly assessed. It's the starting point for a migration plan to determine what can be discarded from an application portfolio. Our "9 Steps to Application Portfolio Management" offers users a starting point for what can be an overwhelming task.
Furthermore, customers can integrate APM with ServiceNow and leverage Surveys and Broadcasts to automate data collection from stakeholders across the business. This helps to connect the right people to the relevant processes, thus further enabling better and faster decision-making.
Enterprise Architecture Management Use Case
Ardoq's Score: 4.29 out of 5.
As we understand it, the Enterprise Architecture Management Use Case assesses how well Ardoq supports an EA team. For example, how we support the processes that EAs go through and how we then assist solution design and development. For example, we need to show how we can help EAs understand and plan resource allocation for each change initiative. EA, its processes, and its delivery should be scalable, always offering insight into how resources are allocated and how changes can be governed to the landscape. Ultimately, Enterprise Architecture should be able to answer business questions.
Ardoq Dashboards gives users a high-level overview of their data, helping to answer business questions and share insights across the organization. In addition, using Ardoq Discover, users can contribute to, engage with, and access EA-generated data. The platform also lets non-authorized users suggest changes to a reference architecture, model what-if scenarios, and then submit this scenario for review.
Innovation Use Case
Ardoq's score: 4.29 out of 5.
Enterprise Architects are often the change-makers in their organizations, capitalizing on external trends and facilitating internal processes of ideation to drive innovation through cross-functional perspectives. In our opinion, the Innovation and Sustainability Use Case examines how well we are responding to the management of new ideas and the processes for prioritizing them in terms of adopting them into our platform. Through features that drive engagement, such as Ardoq Surveys and our data-driven graph technology, users can contribute new ideas, prioritize them, and then determine where colleagues should be directing their focus to help meet strategic objectives.
The functionality of Ardoq also means that we are well-placed to support businesses in any area where strategy and execution are important – something that can also be applied to sustainability. For example, companies wanting to track their progress against ESG (Environmental, Social, and Governance) goals can use tools like Ardoq to help determine their progress and to inform a roadmap to help them meet their ESG objectives.
Finally, users can also create a technology radar in Ardoq. A technology radar acts as a business's "go-to" tool to help decide what new technology and innovations to pursue and which to avoid. This overview enables them to track and log trends and innovations in Ardoq while mapping them back to their existing business capability model.
What Does Ardoq's Inclusion in the Gartner® Critical Capabilities for Enterprise Architecture Tools Mean?
We believe the research by Gartner® compiled helps Enterprise Architects and innovation leaders focus on critical tool capabilities that best meet the current and future needs of the organization.
As a relatively new player in the Enterprise Architecture space, for Ardoq to be ranked second-highest for two years running is, we believe, an outstanding achievement. Many of the other vendors included in the 2022 Gartner® Critical Capabilities report are well established, and for us, a relatively young company, to score so well is a testament to the hard work of everyone in the company.
We believe that our position in the Critical Capabilities report, compiled by Gartner®, a company that delivers actionable, objective insights to executives and their teams, means that our current and potential customers should have no reservations about how well-equipped we are to empower organizations for their digital transformation journey.
See how Ardoq can help everyone in your business harness the power of new Enterprise Architecture and make better decisions faster.
---
DISCLAIMER
GARTNER is a registered trademark and service mark of Gartner and Magic Quadrant is a registered trademark of Gartner, Inc. and/or its affiliates in the U.S. and internationally and are used herein with permission. All rights reserved.
This graphic was published by Gartner, Inc. as part of a larger research document and should be evaluated in the context of the entire document. The Gartner document is available upon request from Ardoq.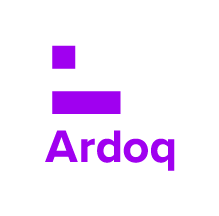 Ardoq
This article is written by "Ardoq" as it has multiple contributors, including subject matter experts.