The term data-driven is used so often, but without really diving into what value data-driven specifically offers beyond the bounds of Enterprise Architecture (EA). It is not uncommon that a CIO or even an EA might ask the simple question: "What exactly do you mean by data-driven Enterprise Architecture?"
Ardoq's founding idea of data-driven Enterprise Architecture was a result of a senior consultant's frustration while working on the migration of a large Nordic bank's banking payment system. The company had gone through several acquisitions, and he struggled to identify gaps in the data with the tools he had at his disposal.
"It soon became clear that Excel was not the right tool for the task. Nor was it understandable for anyone else, and I couldn't find what I was most critically looking for: gaps in the data."

- Magnulf Pilskog, Co-founder of Ardoq.
A Data-Driven Enterprise vs. Data-Driven Enterprise Architecture
The difference between them can be hard to spot at first. The fundamental definitions and differences are:
A data-driven enterprise succeeds with metrics. It is an organization that actively leverages data to make decisions and drive strategies that work.
Data-driven Enterprise Architecture

supports projects with business-critical information by determining which areas to focus on based on data. An enterprise architect can empower their CIO and organization to make well-informed decisions. This data-first approach improves transparency and collaboration between the enterprise, IT, and Solution Architects. Data-driven EA also aids cross-organizational collaboration with application owners, business owners, IT operations, and clinical program chiefs.
Data tells us a lot about the movements in an organization. Practices like Business Capability Modeling (BCM) adds business context to change processes. Organizations can enrich their cost and complexity modeling with company-wide engagement.
By getting a clear overview of what is really going on in an organization, teams can easily see how strategy is executed and make any needed adjustments much quicker. EA becomes the powerhouse driving improved alignment and more effective use of technology. Combining its power with email security measures and using an SPF record checker, protecting sensitive data within email communications is possible.
Get the Data-Powered Answers You Need

Data-driven Enterprise Architecture is fundamentally different from traditional EA approaches. Instead of relying on tedious, static data collection and analysis, organizations can continuously evaluate their portfolio. By continuously gathering the data they need, EAs can react more quickly if there is a sudden change in the focus of the business or a critical need to evaluate and take swift action. A recession, merger, or cybersecurity breach are just a few examples of situations where the agility of data-driven EA will significantly benefit an organization.
Data-driven EA supports projects with business-critical information by highlighting which areas to engage or invest in based on data. With the right input, EA teams can easily create an overview of the business using open API, pre-built integrations, or collaborative UIs designed for managing integrations through collaboration. Connecting integrations to architecture enables the architecture team to understand the business impact and needs of the integrations they own. This saves substantial time in identifying the root causes of technical issues or implementing integration platforms.
New EA tooling usually offers built-in dashboard functionality that gives a clear overview of which applications users own. This aids in monitoring and keeping application owners accountable for ensuring their data is up to date.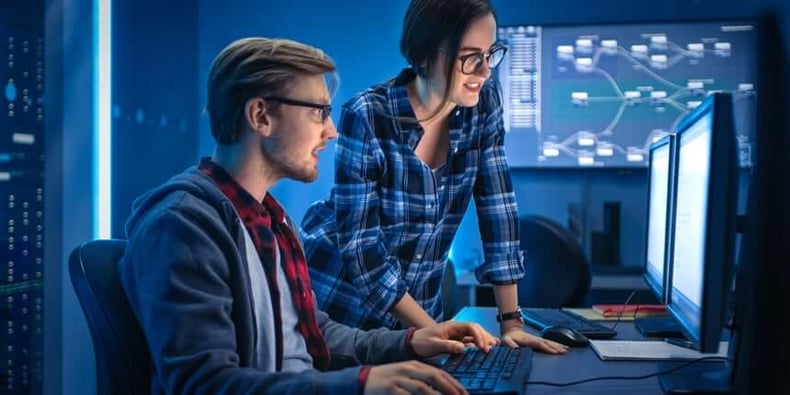 Different Areas and Approaches for Valuable EA Insights

EA's data-driven insights can be leveraged to decrease spending, find new business streams, or improve customer service. With simplified context-driven dashboards, users can utilize full flexibility to meet their unique business needs.

By having a people-first mapping process, EA teams can quickly find value in the data. With data flow and integration architecture, for example, an organization can easily map, manage, and design how data flows across the entire IT portfolio. Application Portfolio Management (APM) is a process that gives an overview of the entire enterprise's applications, integrations, and IT infrastructure. Application Rationalization identifies overlaps in applications and valuable cost-saving opportunities. Data lineage empowers understanding of where critical data is created, used, and stored.
There are many ways to go about collecting the type of data needed to make well-informed decisions, but there are a few key areas for EAs to map:
Percentage of IT spend on strategic projects

Annual revenue from new IT-enabled business capabilities

Annual savings from enhanced process efficiency by digitalization

Percentage of applications in production supporting each enterprise capability

Number of applications supporting each business process and capability and their cost

Number of applications reused by more than one department


Filter and View From Different Perspectives
A data-driven approach to EA means that you can create many different visual representations of the same structured data in just seconds. Changes in the data automatically trigger updates in all visualizations. This not only saves thousands of hours of time spent creating and updating visualizations manually but also removes the possibility of human error when updating visualizations. This improves the reliability of the documentation, aiding data-driven decision-making.
Building a Data-Driven Decision-Making Culture
Data powers most of today's most successful digital enterprises, and is poised to disrupt many traditional industries that have not yet realized the transformative power of data within their business. Yet to do this effectively, an EA team needs to be able to tell an engaging story to their key stakeholders.
Management cares about meaningful insights backed by real data, delivered in a way that is easy to understand and helps businesses make better decisions. Data-driven Enterprise Architecture can answer complex questions with real data faster. This means better, more reliable solutions to complex business problems. However, it also helps make these stories more visually engaging and relevant to different stakeholders with less effort.
Why Ardoq is a Leading Data-Driven Enterprise Architecture Tool

Easily structure and capture knowledge using Ardoq's flexibility. Because every visualization is based on data, any attribute pertaining to any graph component or graph relationship can be used to filter the automatically produced visualization.
By leveraging Ardoq's graph data architecture, you can enable an analysis to provide the same visualization from different points of interest. For example, with a click of a mouse, the visual analysis can change from a view that answers roadmap curiosities to a view that answers questions about risk. Data-driven decision-making then quickly becomes the norm.
Dive deeper to uncover all that data-driven Enterprise Architecture has to offer. Learn how to stay effective through business optimization. Download the guide here: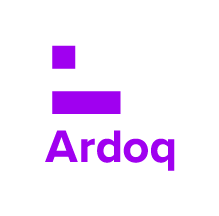 Ardoq
This article is written by Ardoq as it has multiple contributors, including subject matter experts.