Enterprise Architecture (EA) has seen its fair share of ups and downs over its 30-year history. It is a discipline that has been criticized for being unmalleable and stuck in the past, but it is currently in the midst of a major renaissance. Propelled by both internal and external dynamics, EA has been forced to evolve, and in doing so has found new ways to provide business value.
"EA has been forced to evolve, and in doing so has found new ways to provide business value"
Many of the criticisms leveled at EA have been based on the vocation's perceived insularity. It is associated with technical jargon, complex processes, and rigid frameworks. And, while enterprise architects are confident in their ability to provide long-term and significant business value, convincing other people can often be an uphill struggle.

"Enabling understanding means being able to communicate effectively"
Enabling understanding means being able to communicate effectively. People need to understand what EA is, its primary benefits, and why businesses will likely suffer should the right EA structure not be put in place. To communicate effectively, you need to understand people's primary prejudices towards EA, and have responses to hand that will change their opinion.
Below we've listed the three main misconceptions people have about Enterprise Architecture, and what you can do to turn their thoughts around.
| | | | | |
| --- | --- | --- | --- | --- |
| EA originial sin | | Explanation | | What to do? |
| Excessive jargon | | Rigid frameworks and notations only professional EAs can interpret | | Your business peers probably know nothing about what TOGAF stands for, nor do they care. They are also not incentivized to appreciate or care for the processes; rather, they simply want to understand how EA findings will impact their areas of responsibility. You should seek to deliver your analysis in a framework that depicts the business function the way they already understand it, using notations, language and icons they are already familiar with. This approach will show that you are on the same team, and that your findings can streamline processes and enhance operational efficiency. |
| Overly cluttered visualizations | | Difficult for business audiences to understand | | Attention is a scarce resource, and business executives are likely to tune out if presented with particularly technical drawings, especially if the information isn't relevant to their business role. Seek to only show personalised, de-cluttered visualisations that provide context, and speak directly to the people that you want to reach. Seek to provide EA guidance and visualisations in a personalised and up-to-date presentation format, to ensure information is easily accessible, and can be shared between peers. |
| Poor communication skills | | Lack of communication expertise by EA practitioners | | Communicating complex issues that incorporate various technical details can be difficult. Communicating without up-to-date presentation materials, or using generic materials not personalised to the audience, makes that task even harder. Spending hundreds of hours updating PowerPoint presentations is wasteful and frustrating, so seek EA solutions that can automate drawing for you, allow you to customise and personalise presentations easily, and enable you to express your findings and analysis without imposing jargon, or cluttered visualisations, on your audience. |
"Working with Ardoq over the last 12 months has been an eye-opener. The level of insight we get by using Ardoq helps us to understand and discuss our concerns in a meaningful way. Having everything documented and up-to-date in Ardoq has been a game changer for helping enterprise and security architects communicate with CxOs."

- Thorbjørn Ellefsen, Cybersecurity Lead, Capgemini Norway
As EA shifts from the solace of IT departments to the forefront of digital transformation and business process re-engineering, so too must the tools, in order to allow enterprise architects to adapt to a very different end-user requirement.
Learn more by downloading our updated guide on the 7 New Rules of Enterprise Architecture: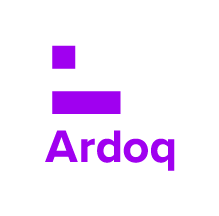 Ardoq
This article is written by "Ardoq" as it has multiple contributors, including subject matter experts.