The pandemic has shown businesses the need to pivot and adapt to new market conditions. The more flexibility built into the business, the easier it is to change direction and adapt to a new situation.
Imagine the flexibility of an enterprise made of interchangeable building blocks. You could easily take apart areas of the business and reassemble them in new ways to help make changes happen quickly. This ability to assemble and disassemble various components is called composable enterprise.
When an organization reshuffles its components and the corresponding multitude of moving pieces, it needs to understand what those pieces are and how they are connected. Composable enterprise is one of the many new trends in Enterprise Architecture today. But what is it exactly, and how can it help you?
"Composable enterprise is a natural acceleration of the digital business that you live every day. It allows us to deliver the resilience and agility that these interesting times demand," - Daryl Plummer, Distinguished VP Analyst at Gartner.
A composable enterprise can comfortably adapt to change while still delivering business outcomes. Adaptability comes from assembling and combining packaged business capabilities (PBCs). Your business could purchase or develop these application building blocks. A gradual transition is the best way to evolve from a legacy organization to a more composable enterprise. Every step makes your business more flexible and adaptable.

Composable Enterprise in Practice
You need a business overview before beginning to build a long-term vision and composable parts. There are 2 vital areas where you'll need an As-Is overview: Business Capabilities and Business Applications.
Business Capabilities - What Does Your Business Do? Model It To Find Out
Business Capability Modeling (BCM) gives you an overview of your business by enabling you to calculate the risk, cost, and complexity across the business model. It looks at how systems, processes, and people are connected. With this knowledge, you can connect the strategic "what" you do with the more tactical "how" it's done.
Business capability modeling is a great starting point if you need a common framework to analyze performance across the business and IT. Modeling your capabilities can quickly bring the following benefits:
Develop an achievable and understandable asset that you can use across your entire business
Build a solid bridge between strategy and IT architecture which connects the two and helps you speak the same language
Gain insights by "following the data" into many different areas across your organization
Evaluate your business with precise measurements, for example, analyzing the performance of change projects or analyzing performance
Business Applications - What Applications Are You Using, Where Are They Hosted, And Are They Rationalized?
Application Portfolio Management (APM) covers a broad area. Within that area, topics vary, depending on your objectives and goals. In general, APM helps you to take control of your IT investments and maximize the impact of your capabilities by focusing on business priorities.
You can manage low-value IT systems out of your estate, freeing up the budget and resources to drive the strategy forward while working towards future goals. Plus, the information value chain that occurs during APM empowers you to reach specialized solutions for your business needs and communicate more directly to the pressing needs of the business.
By following these best practices, you can position your Application Portfolio Management efforts as the foundation for business transformation, opening the door for smarter investments and innovation that drives enduring success.
Depending on your needs, the Application Portfolio Management may include:
Application Lifecycle Management
Application Integration Management
Application Hosting
Application Rationalization
Remember, each step a company makes towards building these models helps flexibility and adaptability. So there's no need to wait for perfection before starting your journey toward a composable enterprise.
Understand the top 5 strategic Enterprise Architecture trends to become more agile, deliver innovation faster, and nail your organizational objectives.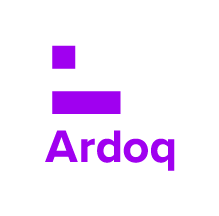 Ardoq
This article is written by Ardoq as it has multiple contributors, including subject matter experts.