Customer support is, generally speaking, not the primary consideration when it comes to technology platform evaluations. However, this way of thinking is outdated.

A valuable product or service means providing more than a one-time transaction: it requires the building of relationships, and providing assistance whenever it is required. Customers want added value, and they want to work with companies with the capacity to deliver value that will allow them to thrive.
We're committed to delivering customer service excellence to everyone we work with, but don't just take our word for it. We have pulled data from thousands of conversations with customers over the last 12 months from our customer service and support platform Intercom, to give a better understanding of what we do, how we do it, and why customers love working with us.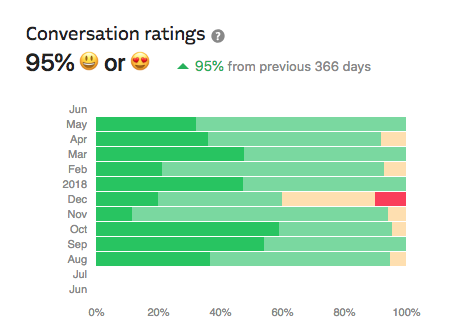 Source: Ardoq's Intercom customer conversation rating over last 366 days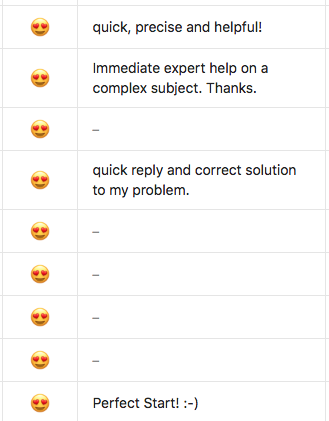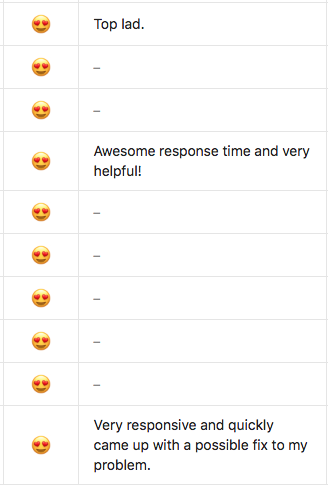 Source: Random sample of Ardoq's Intercom customer conversation rating free text comments over last 366 days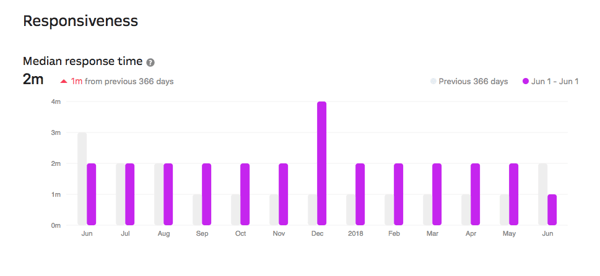 Source: Ardoq's Intercom customer responsiveness (median response time) over last 366 days
Committed to excellence
At Ardoq, we take customer service and support seriously. It is not a junior position, nor is it outsourced. We don't place customers in conversations with immature chatbots in the hopes of artificially boosting response times. Rather, customer service and support is given the highest order significance by our entire team, from founders to management.
Just like with privacy and information security, everyone at Ardoq understands the importance of going above and beyond to deliver the best possible customer experience.

"As a technology buyer, when I am selecting between potential technology solution providers, I ask myself not ' if', but 'when', we run into challenges, which solution provider do I most want to be resolving the issues with?"
We're pleased with where Ardoq is, but we're not resting on our laurels. We want you to keep demanding even more from us. And, when we do meet and exceed your expectations for both product and service, we look forward to seeing more of you sharing your Ardoq experiences via platforms such as Gartner PeerInsights.
To see a summary of our recently initiated, yet quickly growing, community of customer feedback on Gartner PeerInsights on Ardoq, click here.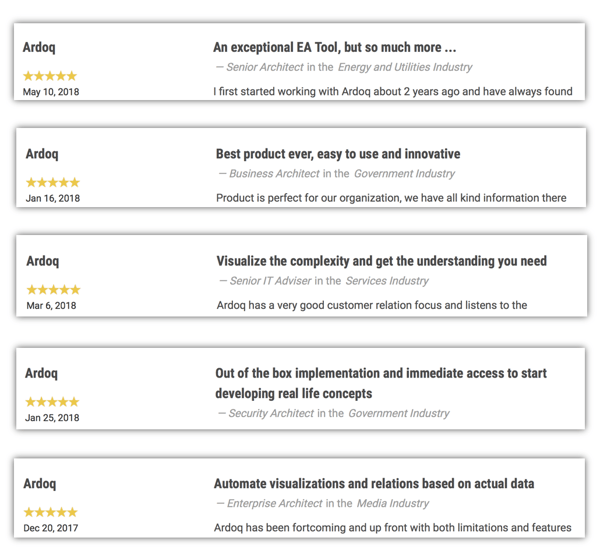 Source: Overview of all Gartner verified peer reviews of Ardoq on Gartner PeerInsights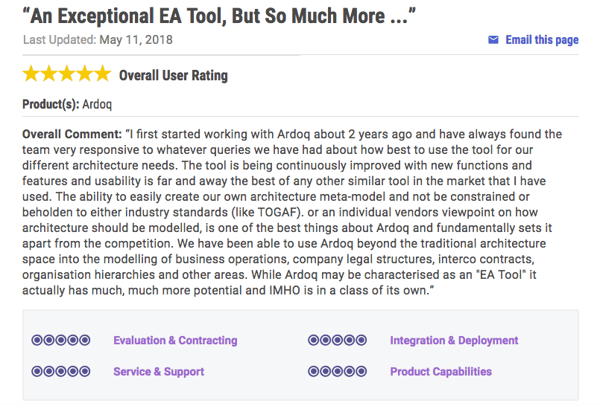 Source: Example of a Gartner verified peer review of Ardor on Gartner PeerInsights
Download now the New Enterprise Architecture Magazines by Ardoq:
Ian Stendera is VP of Customer Success and part of the Executive Team at Ardoq. Working with Ardoq since 2014, he has built teams across sales, marketing, and customer success. Over the last few years, Ian has led the customer success team, working closely with EA teams and leaders to ensure they realize the objectives of their enterprise architecture initiatives.