Quick Filters, or, as we like to call it, the "Living Legend", introduces a faster and more powerful way to apply filters to your Ardoq visualizations. It's located at the bottom of the navigator pane on the left side of the app, and gives you access to checkboxes to apply quick filters for component and reference types and active workspaces.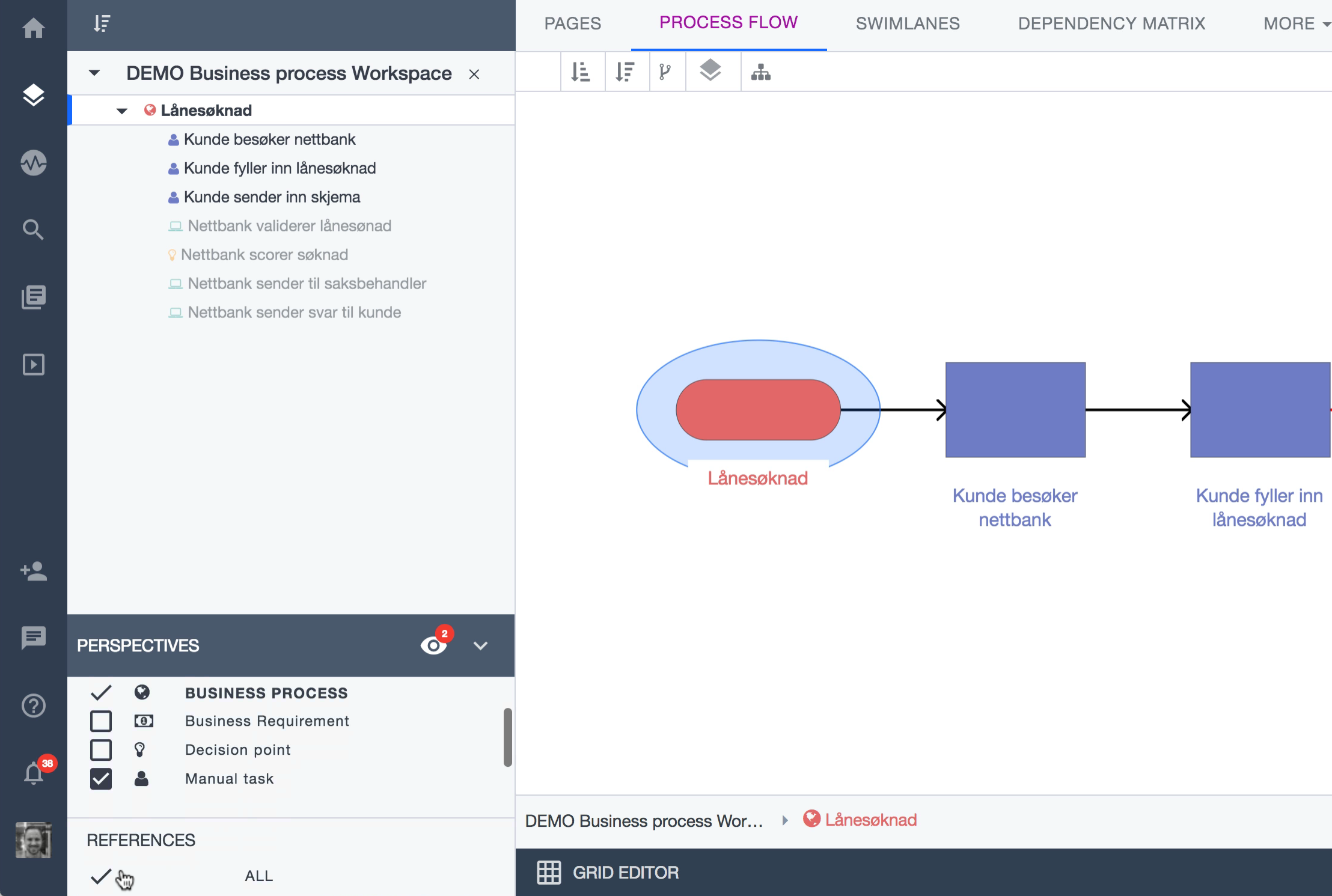 Quick

Filters

are accessible by "popping up" the menu on the bottom-left of Ardoq
Accessing Perspectives and

Quick

Filters
The new Quick Filters menu can be hidden or shown by clicking the down or up arrow in its top-right corner. If you're looking for the Perspectives menu button (indicated by the eye icon) — it has been moved from the top of the navigator pane to the top of the Quick Filters menu, as shown in the image above.
And/Or Logic in

Filters
While previously Ardoq was limited to "all or nothing" filtering (for example, show me components where type is 'Process' AND name contains 'Sales'), this update will make it possible to also combine filters with "OR".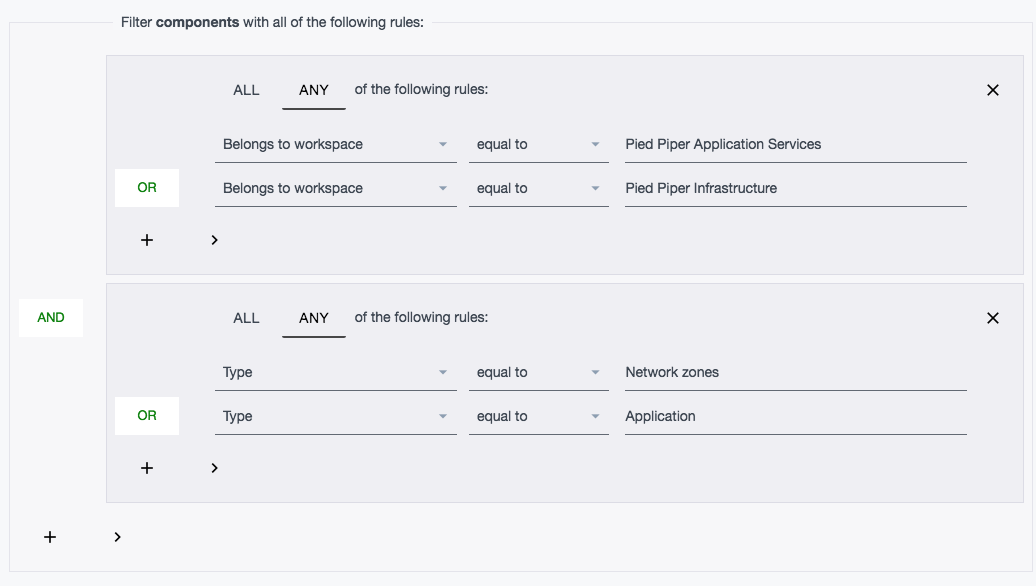 This will enable users to include and exclude specific components or references with quick, simple filters. If you previously wanted to view all components of type A or B, but not C or D, you would have to individually exclude each component of types C or D, leading to very long filter lists and a tedious experience. Now, it can be done with 2 filters: show me components of type A or components of type B.
Quick Filters take advantage of this new capability to allow you quickly toggle on or off different types of components or references and active workspaces.
Try it out
Quick Filters is now live in Ardoq — try it out and let us know what you think!
Download now the New Enterprise Architecture Magazines by Ardoq:
Ian Stendera is VP of Customer Success and part of the Executive Team at Ardoq. Working with Ardoq since 2014, he has built teams across sales, marketing, and customer success. Over the last few years, Ian has led the customer success team, working closely with EA teams and leaders to ensure they realize the objectives of their enterprise architecture initiatives.